Can You Write B2B Emails Like These?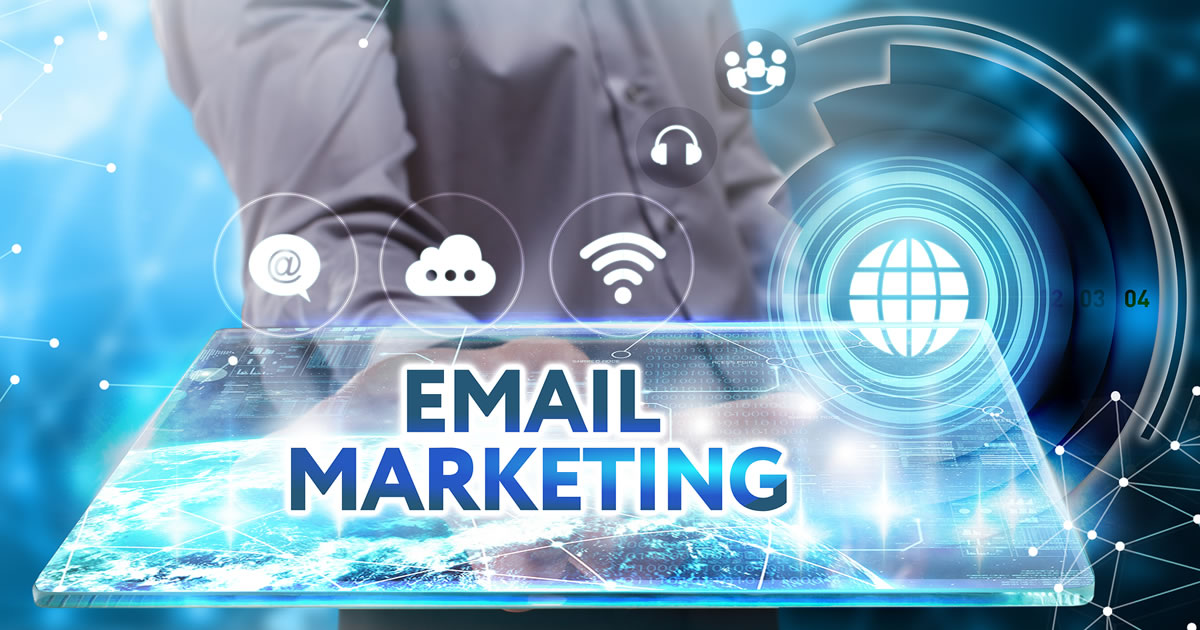 Email is one of the highest-paid specialties in Business-to-Business ("B2B") copywriting. Yet, when I talk to writers about this opportunity, many tell me they're worried they'll have to write those hyped-up "sales-y" emails everyone hates. Or worse, spam.
Of course, that isn't true.
Yes, some email campaigns require strong, persuasive copy that motivates the business buyer to act. But you never have to write like a manipulative, fast-talking telemarketer … the kind that call you all hours of the day and night! (Thank goodness.)
There are several types of email projects B2B companies need. Let me walk you through a few of the in-demand projects B2B email copywriters handle on a regular basis.
In-Demand B2B Email #1: Lead-Generation Emails
I came across a study recently, by MailGen.com, that claimed 89% of companies rely on email marketing to generate, follow-up on, and nurture sales leads. That percentage seems a little high in my experience, but not by much. Many of my clients generate most of their leads by using email.
Here's a typical scenario …
A forklift company sends an email campaign to their list offering a free white paper. Those who say yes become sales leads. Those leads are followed-up with more emails.
As the copywriter, you'll typically be asked to write the initial lead-gen email, along with a series of follow-up emails. You might also be asked to write that white paper! So a lead-gen campaign can be a lucrative project for B2B copywriters.
In-Demand B2B Email #2: Lead-Nurturing Emails
Lead-nurturing emails are similar to lead follow-up emails. The difference is that lead nurturing can spread over several months, rather than just a few weeks. Many B2B companies have long sales cycles, so it's not unusual for a lead — say, a warehouse operations manager interested in a new fleet of forklifts — to take several months before she's ready to buy.
These are challenging emails to write. As the copywriter, you need to write messages that build the prospects' interest over the long-term before they are "sales ready."
That's one reason why B2B companies are constantly looking for really good B2B email copywriters.
In-Demand B2B Email #3: Email Newsletter (aka E-newsletters)
According to a recent report by the Content Marketing Institute, 81% of B2B companies use email newsletters as part of their overall marketing strategy. There are well over a million fair-sized B2B companies in the United States, so that's over 800,000 e-newsletters being produced; once or twice a month, or even weekly!
Think some of those companies could use a hand writing those? Of course! In fact, as a B2B email copywriter, there's no doubt you'll be asked to write articles and promotions for your clients' email newsletters.
In-Demand B2B Email #4: Relationship-Building Emails
Some B2B companies, especially those in the professional services sector (consultants, lawyers, training firms, etc.), need to build relationships with their target audiences. A company isn't likely to buy sales training from a stranger. Instead, they'll bring in the sales training firm they've come to "know, like, and trust." Email marketing plays a big role in making that happen.
If you've ever signed up to receive emails from a professional service firm — for example, an investment advisor — then you may have received emails like these. They tend to be personal and conversational, often sharing stories and helpful advice.
These emails are a challenge for B2B companies to write, so they rely on really good B2B email copywriters to help them.
In-Demand B2B Email #5: Promotional Emails
These are emails that attempt to sell something. Typically, they feature an enticing offer, such as a discount. For example, a software company might offer a 20% discount to their customers to renew their subscriptions.
I recently wrote a promotion for a training company that included a series of nine emails. All were relatively short — around 500 words each — and a heck of a lot of fun to write.
Are promotional emails hyped-up and sales-y? I wouldn't describe them that way. Remember, the audience is business professionals who tend to be more considered and serious when making buying decisions. So these emails need to be strong and persuasive, yet fact-filled and down-to-earth.
There you have it. The most common types of emails Business-to-Business companies need written. Think you can learn how to write in-demand emails like these? If you can, there are a lot of B2B companies who are going to be interested in hearing from you.
Do you have any questions about the types of B2B emails companies need written today? Please share in the comments below so we can help.

Writing Email Copy for B2B Companies — Your Complete Guide to Writing and Winning These Profitable Projects
In the world of B2B (Business-to-Business), there's an often-overlooked writing specialty with massive demand for short projects that are easy to learn and fun to write: Writing Email Copy for B2B Companies! Learn More »

Published: October 20, 2017