Copywriting Job Leads to
Long-Term Success

Major Copywriting Job — Found on DirectResponseJobs.com — Provides Springboard for a Lucrative Long-Term Writing Career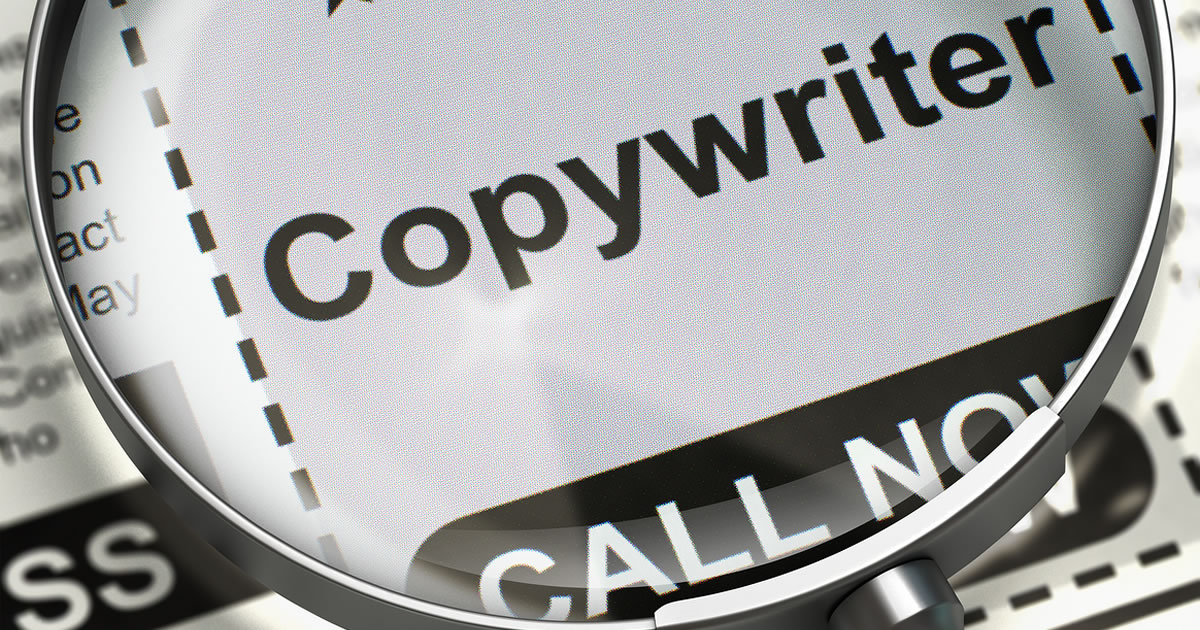 You never know where your first breakthrough as a copywriter might come. Rachel Sonneson got her start in this niche through a job she found on AWAI's in-house job board, DirectResponseJobs.com and it led to her first major copywriting job.
"I answered a post wanting someone to write bullets for two hours. Applicants familiar with Gary Bencivenga and Clayton Makepeace's work were preferred.

My reply to the post mentioned that I write for my own business and I owned

the Bencivenga 100 DVDs," explains Rachel.

"The gentleman who hired me to write bullets for two hours is a copywriter and market strategist primarily focused on Jeff Walker style launches of high ticket coaching programs. Most of his clients are real estate investors. I wrote many of the launch assets. Special reports, webinar scripts, PPC ads, email series, landing pages, long copy sales pages, etc.

"My client is also a big fan of Ryan Deiss and a proponent of modeling success. Therefore, he had me review many of Ryan's courses and create reference manuals for his team, plus offer any ideas on how to implement the strategies.

"I also created a desk reference (summaries and cheat sheets) of Clayton's Quick-Start Copywriting System."
For this first client, she also wrote copy for business opportunity and alternative health companies. But these days she focuses on one particular client: herself.
"Today I write promotions for my businesses and occasionally edit/proof work for other writers. One of my clients (not copywriting) does marketing for local businesses and his partner who did most of their copy retired. We are discussing options for working together and cross selling our client lists," explains Rachel.
Several AWAI programs have proven to be helpful as Rachel has grown her copywriting business.
"I frequently listen to the Masters Program. It goes deeper than The Accelerated Program and has more applicable tips. I learn something (or am reminded of something important) that improves my work every time I listen to it," says Rachel.

"Bob Bly's Getting Clients program was useful in setting boundaries with clients in my other (non-copywriting) service business.

"I'm currently reviewing the Desktop Marketing program. I needed to learn how to work with graphics and layout pieces for my businesses and for some copy clients with small budgets."
Rachel loves her work … and it pays well.
"I love writing bullets. I've written poetry for decades and our style of writing is similar. A good hidden benefit/curiosity bullet has the same cadence and structure of poetry I like," says Rachel.

"It's also fun to watch people's eyes bug out when they hear I get paid $50/hour to write other people's emails. Before the recession a 'good' job in our area paid $15/hour after 20 years of service."
Not that she's stopping there …
"I have an insatiable desire to learn. If my schedule opens up I'd like to work with more information marketers who align with my myriad of experiences and interests.

"In the meantime, I'm working on a book, DVD, and associated funnel pieces to launch another business for myself.

"I'm also working with my daughter to edit, illustrate, and publish her children's books.

"The motto in our home is 'Always busy. Never bored.'"
Love to Write? AWAI Probably Has a Program for You
While the copywriting program is the cornerstone of AWAI's offerings it is, in fact, just one of dozens of successful and respected training programs AWAI has developed, all with the shared goal of helping its members enjoy financial security, independence, and freedom. AWAI's other offerings include programs in graphic design, self publishing, resume writing, travel writing, and many more.
DirectResponseJobs.com, a virtual forum created by AWAI, connecting copywriters and designers with marketers. It's an online "marketplace" where AWAI-trained writers and designers can search listings of current direct-response writing projects available and offer their own services. Marketers, in turn, can rely on this readily available forum to locate well-trained, highly skilled copywriters and graphic designers.
Whether you're a copywriter, graphic artist or a marketer – this website is for you to use. That's why we urge you to sign in and log on today. There's no cost to you … yet there's the potential to launch your brand new career.

The Professional Writers' Alliance
At last, a professional organization that caters to the needs of direct-response industry writers. Find out how membership can change the course of your career. Learn More »

Published: October 9, 2017