How to Convince Your Boss to Invest in Your Copywriting Training (and Help You Transition Out of Your 9-to-5 Job)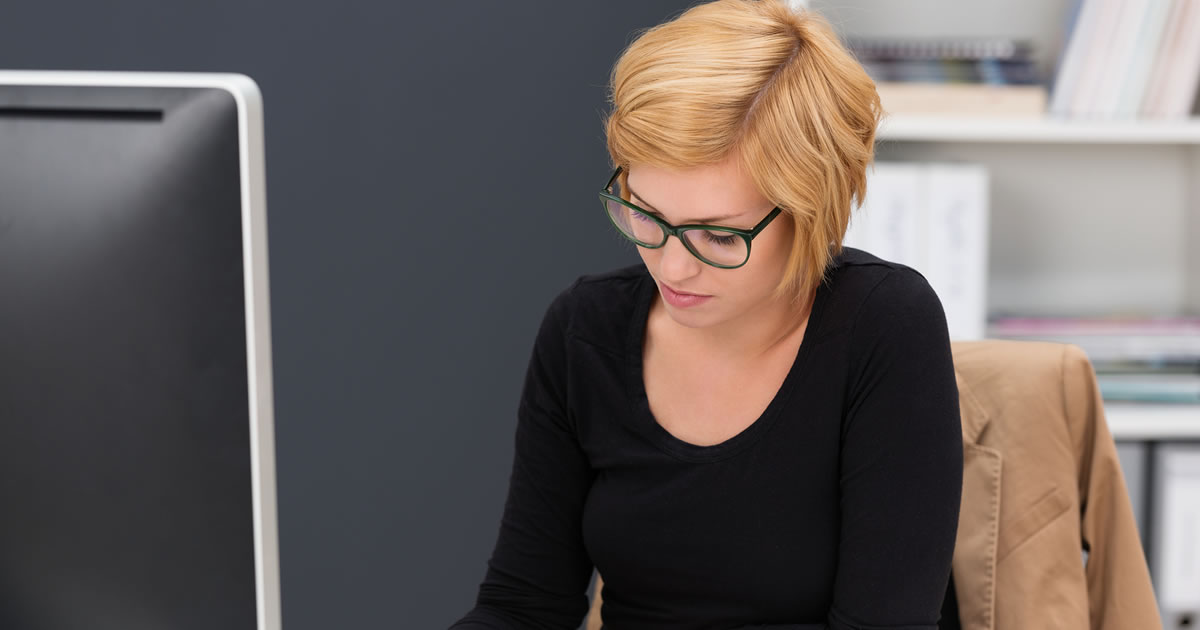 I first discovered copywriting (and AWAI) when my boss at the time hired Joshua Boswell as a consultant. If you're not familiar with Joshua, he is one of AWAI's biggest success stories. He had to borrow $50 from his brother to get started … but today, he makes a very nice six-figure income as a freelance copywriter, coach, and consultant.
For three days, I listened and learned as Joshua enhanced the company's marketing plan and created a complete campaign for a new product.
By the time his trip ended, I could barely contain my excitement. I knew I wanted to do what Joshua did.
I wanted to be a copywriter!
But, I just had to figure out how to make the transition and keep my job until I was able to quit it altogether. I needed a steady income while I was learning to be a copywriter. So I figured the easiest thing to do was have my company PAY me to learn to become a copywriter.
Here's what I did — and how you can do it too:
1. Offer to become your employer's in-house copywriter.
Since my boss hired Joshua and paid industry standard rates for his services, I knew there was room in the budget to do the same with me. If your employer is also hiring outside writers, you could be doing the job for less — and possibly better. After all, you're going to be more familiar with the company than an outside writer.
If they are hiring outside writers, ask your boss to give you a chance. (You'll never know if you don't try.) While you might not be an expert today, the more you write, the better you'll get.
This technique can work in nearly any industry. Here are just a few ideas:
If you're in construction, offer to write the company's newsletter or update the website copy to generate more leads.
If you work for a nonprofit, you could volunteer to write (or edit) their fundraising letters.
If your job is at a coffee shop, you could offer to write blog posts or social media updates to bring in more customers.
In my case, I asked my boss if I could take over the daily email (after training, of course). He bargained if I did well and produced results, I could have more responsibility … and eventually more pay.
2. Learn the skills and get hands-on copywriting training.
Before I met Joshua, I didn't even know what copywriting was! I needed someone to quickly get me up to speed, walk me through everything, and teach me all the insider tips and techniques.
Joshua recommended The Accelerated Program for Six-Figure Copywriting and I bought it without hesitation!
Looking back, I realize I was in the perfect position to ask my boss to pay for this training. Not only would he benefit from my new skills, but he could use the training for other staff members.
It's the same thing Pam Foster did. She's now Director of Copywriting Training for AWAI. But prior to that, she worked for a company that had money allocated for training. So she asked her boss to spend a portion of the budget on The Accelerated Program for Six-Figure Copywriting.
He agreed and Pam got the course. She started applying her new skills to their direct-response campaigns and soon was doing well enough to convince her boss to pay for her to attend Bootcamp!
All of those moves allowed her to escape the 9-to-5 routine. And even better, her old employer became her first client.
In my case, once my boss found out I was willing to learn and develop my skills, he was happy to buy any training that would grow the business — AdWords, sales funnels, membership programs, and more — I learned them all at no cost!
If your employer doesn't want to pay for your copywriting training, don't get discouraged. Even though I had to make some financial sacrifices to buy that first course, it was well worth it to prove to my boss that I was serious.
Plus, the opportunity to practice my writing and get feedback was priceless …
3. Get feedback … then adjust and improve.
One of the biggest benefits of working with my 9-to-5 employer to develop my copywriting skills was that I had feedback all along the way.
We sent a daily email, so every day — day after day — I practiced, refined, and honed my skills. And I was paid by the hour to do so. My boss, an experienced marketer, edited my work and explained his suggestions.
Then the emails were sent and the results came in. Right away, I knew which subject lines got attention and which calls-to-action resulted in a click.
Over the next few years, this opportunity allowed me to develop my copywriting skills in a real-world environment, and raise my income several times.
4. Increase your salary and benefits!
Month by month, the results of my writing paid off.
My follow-up email series increased the average order size by 47%, and a new course launch brought in over $100,000 in less than 90 days. We even won second place in Perry Marshall's Bobsled Contest and won a free iPad!
These results allowed me to advance to "Head Copywriter" and then to "Marketing Director," and each promotion came with a substantial pay raise.
But, as I learned more about copywriting, I got the freelancing bug. I wanted to work for myself, on the projects I wanted to write, and most importantly, work from home.
My boss had been good to me, so I told him about my new goal. He was supportive and offered to let me work from home two days a week. Before long, I was making more on my freelance writing days than I made the other three days combined.
Soon I was ready to take the leap, so I talked to my boss again. This time, he offered an even bigger raise, let me work at home full-time, and even increased my vacation time. All to keep me writing profit-producing copy for his business.
Finally, I agreed to stay until the end of the year and no longer. After that year, my boss became my first client. This gave me some income security as I stepped out on my own.
And the same thing can happen to you!
With the right arrangement, you can transition from your 9-to-5 job into full-time freelancing with very little risk. All you have to do is ask! Offer to become your employer's in-house copywriter and get the training you need to get started.
Now is the perfect time to give this a shot since AWAI's FastTrack to Copywriting Success Bootcamp is coming up soon. Bootcamp is the place to learn copywriting and enhance your skills with the world's most successful copywriters and marketing experts.
The live event is already sold out, but you can watch every presentation in real time from home (or even your current 9-to-5).
Just be sure to let your boss know how much money you're saving them! You'll learn from experts like Carline Anglade-Cole, Clayton Makepeace, Jedd Canty, Bob Bly, and more — all without the expense of travel.
Go here to learn more and see the entire speaker lineup.
Are you going to give it a shot? Let us know what happens by posting a comment below. And if you have questions about getting your boss to pay, we invite you to post a comment too. We'll be happy to help you out!

The Professional Writers' Alliance
At last, a professional organization that caters to the needs of direct-response industry writers. Find out how membership can change the course of your career. Learn More »

Published: October 4, 2017