Interview with a
Barefoot Writer: Ilise Benun
By Mindy McHorse
"People don't understand that confidence comes as an effect of practicing and becoming competent at something. They think you have to have confidence in order to take the steps, when it actually works the other way."
— Ilise Benun, Author and Marketing Mentor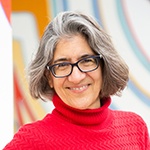 Ilise Benun
For writers, finding success is sometimes as simple as hearing someone say you're ready and then nudging you to take that first step.
That's exactly what Ilise Benun does for writers and scores of other creative people. Better still, she does it with poise and clarity, almost making you wonder why you ever thought certain business actions were hard in the first place.
Much of what Ilise teaches comes from her own successful experience as a writer and entrepreneur. For the past 25 years, she's focused her energy on helping self-employed people market their services. Ilise also has authored seven books, including The Art of Self Promotion and Stop Pushing Me Around!: A Workplace Guide for the Timid, Shy, and Less Assertive. She also runs her own site called the Marketing Mentor Toolbox where she offers resources for creative professionals, including podcasts, videos, Q&As, and advice on pricing and pitching.
On top of that, Ilise is cofounder and host of the Creative Business/Design Entrepreneurship program of HOW Design Live, is the lead author on two blogs: The Marketing Mix and the Creative Freelancer, and publishes a biweekly email newsletter, "Quick Tips from Marketing Mentor," which is read by over 15,000 subscribers. Her work also has been featured in national publications, including The New York Times, The Washington Post, and Entrepreneur.com.
Though she lives in Hoboken, New Jersey, Ilise takes full advantage of the freedom that comes
with freelance living and is spending the winter in the beautiful historic district of Savannah, Georgia. Enjoy the following interview as Ilise explains how she went from fired to inspired, why you should take the "Spiderman approach" to your freelancing career, and the surprising thing creative people think they're bad at (though they aren't).
Did you ever have a regular job, or have you always been self-employed?
I had two regular jobs after college. One was in the fashion industry. I was the assistant dress buyer for a buying office in New York, and I got that through family connections. My degree is in Spanish and French, so I wasn't sure what I wanted to do with it. There was this connection, so I thought, "All right, I know a little bit about fashion, let me try this." I hated it.
I quit to become a waitress at a French restaurant, which was at least a way to use my French. My parents weren't all that happy about it, but I didn't care, because I hated the fashion industry. I found my second job through another connection — my best friend at the time worked for a Kenyan safari company. They needed someone to do data entry at night.
This was around 1985. I had never worked on a computer before, but they taught me. That job evolved into a full-time position as the operations manager of the safari company. I had no idea what that even was prior to doing it. I did the job for another year and a half. Then I got fired.
Fired? What happened?
I think I got myself fired. I wouldn't have known it at the time, but I started doing things that were wrong. I'm not going to tell you what they were, but I did a few bad things. Not illegal or anything, just not the right thing to do, and got myself fired. I was so angry at them for firing me that I decided I would never work for anyone again.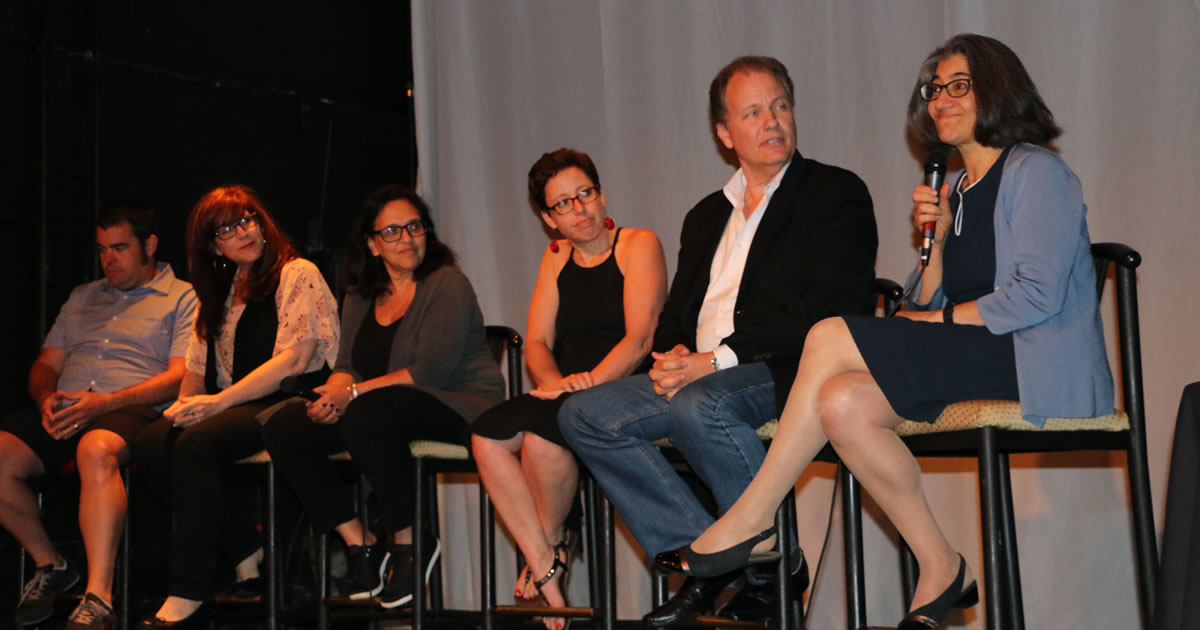 Where did you go from there?
They had given me a little severance money, so I didn't feel any pressure. I make a list of what I considered to be my strengths. I'm sure I still have that journal somewhere. I might have even made a list of the things I thought the people in my world needed.
Who were the people in your world?
At that point, I was in New York, and I had been working as a waitress, so I knew a lot of dancers, actors, and musicians who didn't have any work. They all seemed really disorganized to me, and I was a little bit more pulled together. I came up with the idea to be a professional organizer. That was around 1988.
It was relatively unusual career choice at that point, although not completely new, but I thought I made it up, of course. One day I was telling people that this was what I was doing now, and someone said, "Oh, you should hear about the National Association of Professional Organizers." I was like, "Oh, okay." I got involved with the organization and just started, basically, helping everyone I knew with their piles of paper, for $15.00 an hour.
How did you get people organized?
I would just sit with them at their desks and say, "What is this for? What do you need to do with this? Don't you think these people want to hear from you?"
The really interesting thing was that all these creative people were using clutter to prevent self promotion. A lot of things in their piles were covering up marketing opportunities, or growth opportunities, for what were supposedly the things they wanted to do in their lives.
Clutter to prevent self-promotion — great insight into ways we hold ourselves back.
It just made sense to me at the time. When we would get down to that pink phone message that said, "Send some examples of your art work," or, "Send your head shot and resume to this person," and they had never done it, I said, "Well, let's do it. It's not too late; let's do it." It just evolved from there into helping people promote themselves.
You've since become a prolific writer with multiple blogs, your biweekly email newsletter, and several books, articles, and programs. You mentioned you were naturally more organized than a lot of people. How do you stay organized from week to week?
There are two things. One I learned, not very early on, probably too late, that I'm never going to get to everything. I'm just not. I've become good at realizing what I'm not going to get to, so I don't put it on my to-do list. The other piece of it is constantly reprioritizing my list, making sure it doesn't get too long, and that the things on there are actually the things I'm going to do.
What do you use for your list?
Just paper.
The most successful people I know just use paper, as opposed to all the fancy apps and online tools.
Actually, I have two pieces of paper. I have a long pad, which is where everything I'm actually going to do goes. Then I have a Post-it note for today. If it can't fit on the Post-it note, I'm not doing it today.
I think we all need our own system, but this is what works for me. I've tried the apps. When it's in the computer, I don't see it. I need it literally in front of me.
After 25 years of self-employment, what have you learned about how to survive, thrive, and most importantly, enjoy life?
I think one of the main things is deciding to be in control of my business. That's definitely one of the main underpinnings of a new program I'm working on at the moment for AWAI — that you can, and should, take control of your business. It doesn't work if you're at the mercy of the world and your clients.
That is just like being employed. There's no benefit to that. Taking control means you need a plan, and you have to decide this is what you're going to do, and this is who you want to work with. Then you have to execute that plan. I think people often have all the best intentions, but give up too early, too quickly. My tips mostly have to do with being persistent — and not giving up.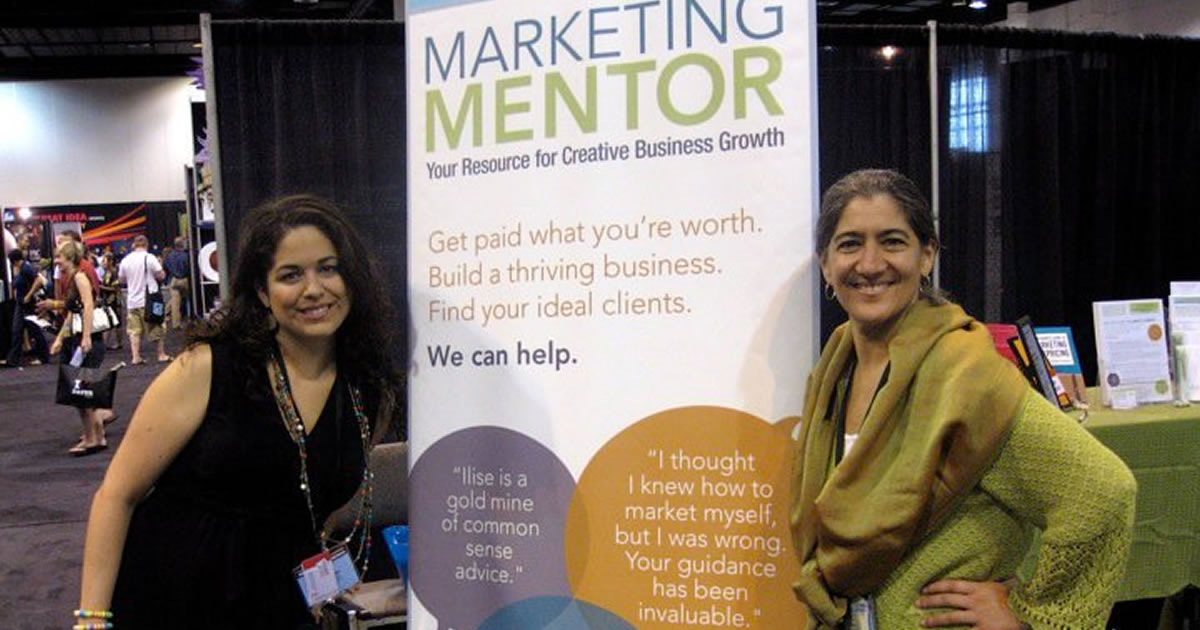 What kind of success stories do you see in your role as a marketing mentor?
One client in particular, someone who really struggles with self-confidence, had an opportunity to submit a proposal for a project he really wanted to work on. But he didn't think he was qualified. I don't know why he didn't think so, but he just decided he probably wasn't qualified, and he didn't want to submit a proposal.
I suggested that he do it anyway. I worked with him on his pitch. He basically got on the short list of all the people who submitted a proposal, meaning that he had a chance to go in and give a presentation.
I coached him on how to give the presentation, what to show, what to focus on, and how to behave as if he already had the project. Give them your ideas, be generous and authentic, and remember you don't need this.
He took my advice and gave the presentation. The next day, he emailed me: "No matter what happens, I rocked it. I know I did, thank you." Then he got the project.
He must have been thrilled!
It was so funny, too. I asked him, "Why do you think they chose you?" He said that he had asked them, and they said, "Two things, one was that we loved your presentation and your proposal. Second, you obviously read the request for the proposal and followed it exactly. No one else did."
That makes a huge difference.
It also says to me that there are a lot of people out there who are just not putting in much effort. That is amazing. That people imagine it's going to take this Herculean effort to get where they want to go. Not so. Frankly, most of the competition is not working very hard.
When it comes down to following a few steps, it's the confidence that is lacking.
Right. People don't understand that confidence comes as an effect of practicing and becoming competent at something. They think you have to have confidence to take the steps. Actually, it works the other way.
You've written seven books. What were your techniques for getting them all done?
I think whenever there is a big project like that, whether it's this program I'm working on or a book, it's just a question of breaking it down into small pieces and tackling one bit at a time. That's all it is.
What inspires you?
You know, it's funny, I was thinking about that. I don't really accept the premise of that question, if you will, I don't feel inspired. I don't look for inspiration. I just have my list of things to do, and I do what's on there.
What works well in your current home office setup?
I'm becoming a little bit of a snowbird, getting out of the blizzardy Northeast, because I can. I can work from wherever I want. I found myself wondering, What am I doing in Hoboken? My home office, basically, is wherever I am with my laptop.
Right now, I'm in Savannah. The best thing about my home office is the bay window, where the sun comes in from 10:30 a.m. to 1:00 p.m., and I just sit there and do my work. And talk on the phone and do my writing.
You've perfected the craft of freedom. Do you have any tips on how to travel with your office?
I do back up onto a hard drive. And this time, I've got my phone. It's kind of interesting, the phone system I'm using, because it's my home phone and my home phone number. But, somehow, Verizon allows me to take it with me, and it connects to the mobile network. It's my cordless phone, not my cell phone, but I can take it wherever I go. This is the first time I've done that, so that's kind of cool.
What else do you travel with?
My dog. He's a Plott hound. It's the state dog of North Carolina, and it's a bear-hunting breed He's here with me, hunting bears.
What do you think is the scariest thing about being an entrepreneur?
How can I say this? There is tremendous freedom, and there is tremendous responsibility. I think people are afraid of the responsibility. If you're afraid of the responsibility, you don't take it, which means you are at the mercy of whatever happens to you.
It's kind of the worst position to be in. It's worse than having a job. That's why, essentially, I try to teach how to take responsibility for the freedom you're trying to give yourself.
How would you recommend a freelancer start taking responsibility?
It circles back to knowing you're the one in control, and you get to choose who you work with and how much they pay you. That's all about marketing and pricing.
How do you spend your free time?
I only have a few hobbies, and one of them is walking. Just exploring by walking. I spend a lot of time doing that. That way I don't have to go to the gym.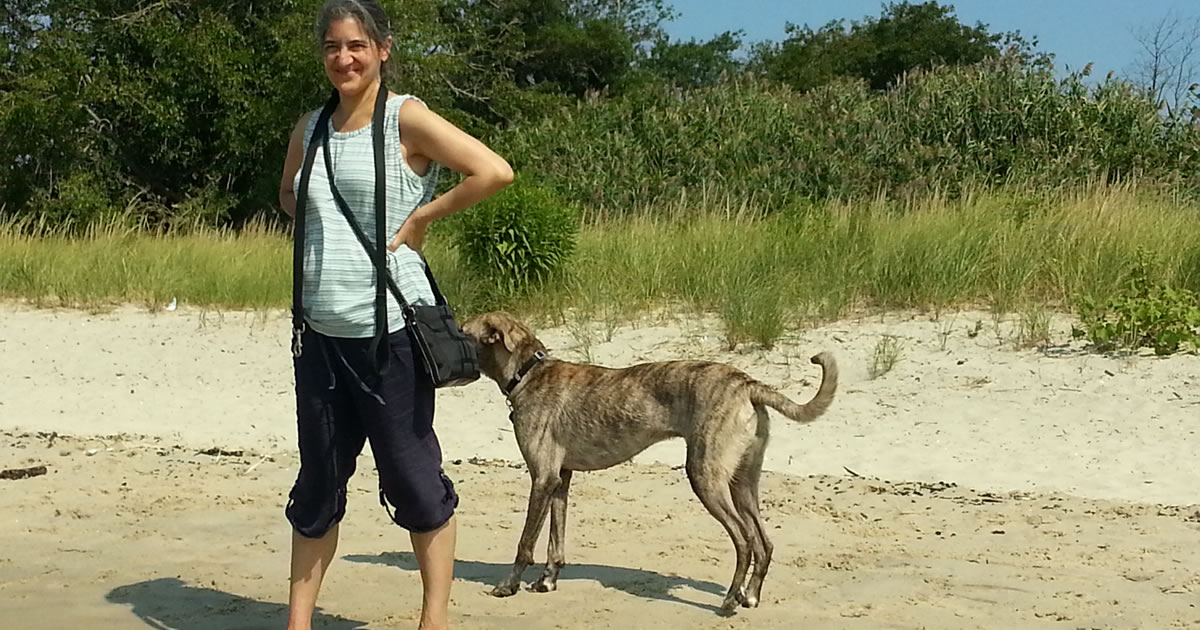 I bet your dog likes that.
My dog likes it, yes. I also love to read, which is something that is at least good for a writer. It informs what I do. I've lately been listening to audio books, so I sit somewhere quiet. I don't read these books while I'm doing other things. That, to me, doesn't work very well. I don't like multitasking. I just like to do one thing at a time. I don't read while I'm walking or anything. Those are my main hobbies, reading and walking.
I relate to those, too.
I feel like I should have other hobbies, but these are really the things I like to do.
What's the last book you read?
Hamilton, the biography of Alexander Hamilton. We could say that history is another hobby, because I kind of missed it in school. For some reason I wasn't interested in history. I'm putting together the reading and the history and trying to learn about that. I read Hamilton, and I'm also reading the biography of George Washington right now.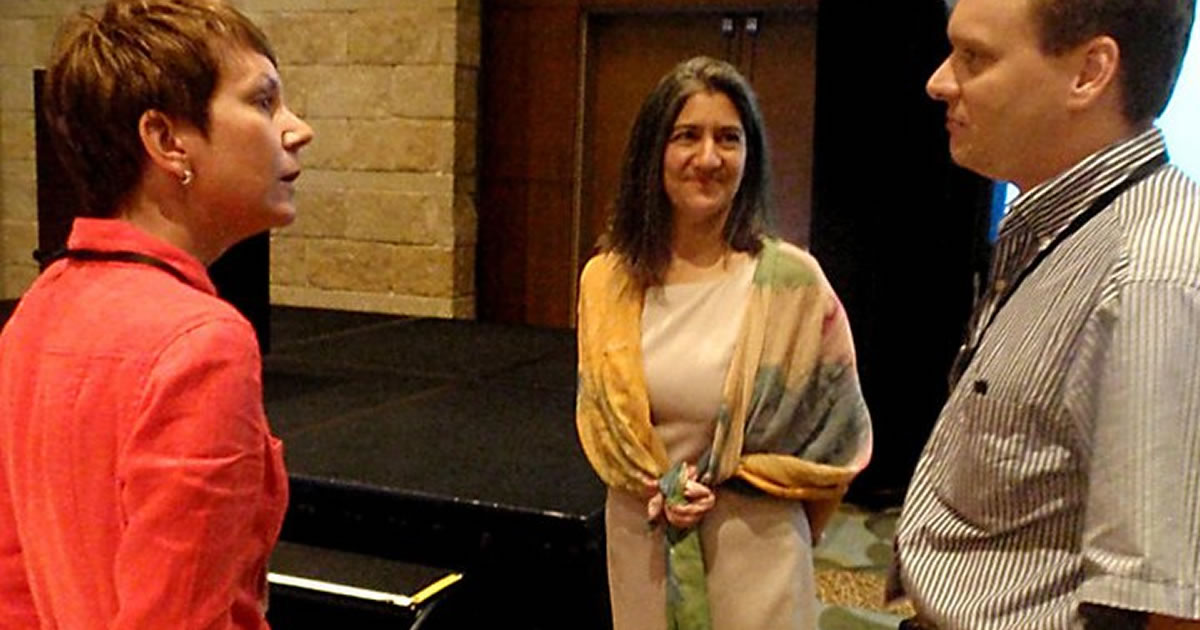 If you could time travel, where would you want to go?
Maybe the American Revolution … although, they didn't even have running water. That would be a problem. Maybe selective points in American History.
One of your goals is to provide creative people with the business basics they never learned in school. What are the top areas where creative people lack business savvy?
Pricing is definitely one of them. Just the whole money part. It's not even a lack of business savvy; the problem starts before that. For some reason, creative people think they're bad at it, like they can't do it, they're incapable. I don't think that's true. It's just a belief. With training, you can learn. It's simple.
Marketing is kind of the jargon for one of the other things I think people don't learn about, which is how to toot your own horn without bragging. I think those two things get confused a lot.
Absolutely.
There is a way to spread the word about what you do, and who you do it for, that you develop as your own style. That speaks to, and resonates with, the people who will hear it. Not everyone, but only the people who need it. That circles you back to taking responsibility and being in control of your business — and really enjoying life as a freelancer.
To read more interviews from fellow Barefoot Writers be sure to checkout The Barefoot Writer's Club.

The Professional Writers' Alliance
At last, a professional organization that caters to the needs of direct-response industry writers. Find out how membership can change the course of your career. Learn More »

Published: October 1, 2017