Six Ways to Get Your Ideal Clients to Your Website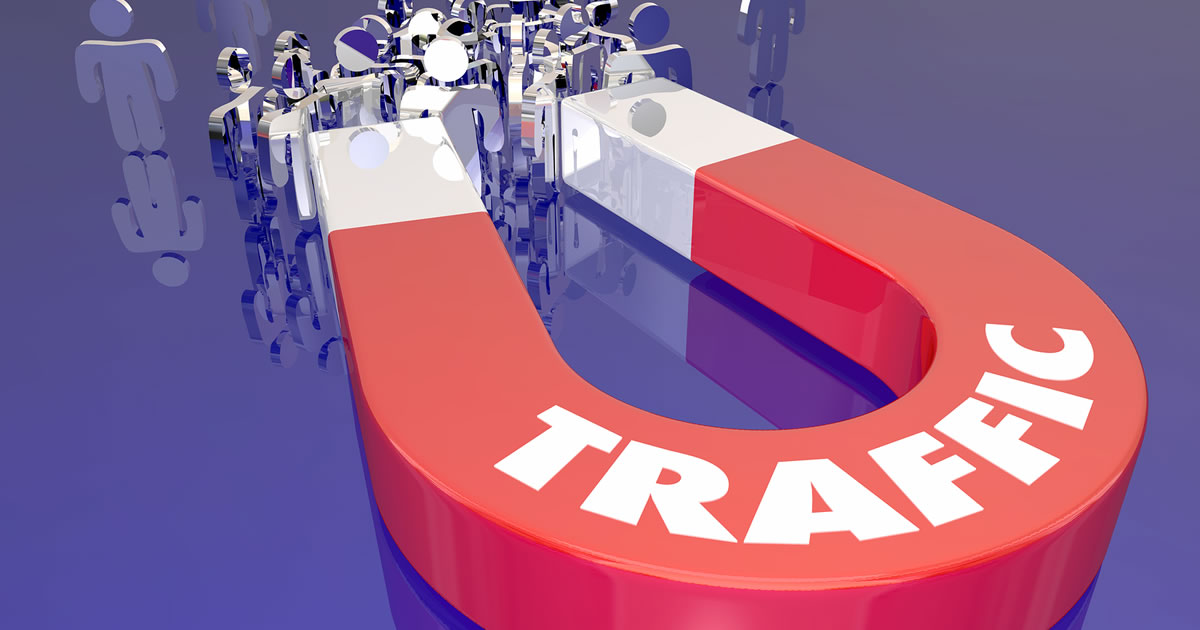 You're officially open for business …
You've picked your niche.
Your freelance writing website is up and running.
But where are all the paying clients?
While the old line "If you build it, they will come" may apply to baseball, the same is not true for websites.
Fortunately, there are plenty of actions you can take to drive potential clients to your website.
And once you do, great things will happen …
You'll have more people inquiring about the services you provide.
You'll have more people signing up for your newsletter.
You'll have more people wanting to work with you.
And ultimately, you'll be making more money.
And these visitors to your website won't just be random visitors, but people who need the services you provide and already view you as an expert.
Which means you'll not only turn more prospects into clients, you'll also command higher fees right out of the gate.
So how do you get just the right people visiting your website?
Here are six ways you can drive more prospects to your site starting today …
Optimize your site for your niche — If you have a writing niche, it's important the search engines (and your site visitors) know you specialize in it. (And if you need help picking a niche, go here for a free webinar that will help you!)

Think about how your ideal clients would search to find you (e.g., pet copywriter) and weave those phrases into your copy. Write blog posts, articles, special reports, etc., about topics and challenges specific to your niche and include these keywords.

When you do, both Google and your prospect will understand you are the expert they've been looking for.

Increase the organic traffic flowing to your site — Make sure every page of your site has a unique Meta tag title (60 characters max) and unique Meta tag description (160 characters max).

The Meta tag title and Meta tag description appear when your URL comes up on the Search Engine Results Page. Each page title and description should be as benefit-oriented as possible to compel your prospect to click through to your website.

To check what your current Meta tag title and Meta tag description are, select "Control U" on your keyboard when the site is in your browser and look for them in the HTML source code page that appears.

Also, make sure all of your Alt tags (used to describe the images on your web page) are filled out. This will help increase your SEO rankings and increase the traffic flowing to your site because your graphics will show up when someone selects "view images only."

Turn your email signature into a marketing machine — Besides your name, include the best phone number to reach you at, your website URL, your email address, and social media icons. Add a call-to-action to your signature. For example, you could provide a link to sign up for your newsletter, download your free report, or book a free consultation with you.

Here are four ways to make your signature stand out:
Change your call-to-action regularly.
To separate your signature text, use a pipe ( | ) or two colons ( :: ).
Instead of putting something along the lines of "Marketing Strategist and Online Copywriter," make what you do more conversational and benefit-oriented: "I'm a copywriter who helps fitness businesses convert more online prospects into clients."
Consider adding a few short testimonials at the bottom of your signature.
Drive traffic to your site using LinkedIn — LinkedIn is the world's largest professional network with over 500 million users. And since many of the people who hire freelance writers are on LinkedIn, it's the perfect place to attract attention to you and your website.

According to LinkedIn, you should "Update your status at least 20 times per month in order to maximize your reach to approximately 60% of your unique audience." While that might be a lofty goal, it's a target to aim for …

Updating your status includes updating any changes in your business situation, sharing articles found on LinkedIn, and sharing external articles and original content (either linked to your website or composed using LinkedIn's publishing feature).

Another tool to take advantage of is LinkedIn's blog app. It allows you to display articles from your blog site right on your LinkedIn Profile.

Engage your target audience by asking questions, telling stories, and giving advice. Join groups (or create one yourself) that appeal to your ideal clients and be an active participant.

Interview thought leaders — It might surprise you how many high-profile people in the writing arena or the niche you are targeting will say "yes" if you ask them if they'd be willing to be interviewed by you. If you put your interview on your site as a blog post, you'll gain some additional traffic when people search for your interviewee's name in Google.

You could also use the interview as an episode of your podcast (another resource that will draw visitors to your site) or you could upload it to YouTube. Adding your podcast or YouTube video to your website and then sharing a link to it on social media will also drive traffic. Plus, the person you interview will most likely link to your interview. Besides traffic, interviewing a notable person gives you instant credibility.

Share your content and knowledge online — The following are three websites to check out to get more exposure for yourself and your website:

Alltop.com — Alltop collects the headlines of the latest stories from the best sites and blogs. They group the collections (called "aggregations") into individual website pages and then display the five most recent headlines (and first paragraphs) on their site.

Triberr — Triberr describes itself as a "social network for bloggers." You post your blog post to Triberr and then "dozens, even hundreds of fellow bloggers share your post on their social network, driving traffic back to your blog."

Quora — A popular Question-and-Answer site. Set up a profile with your basic information and site URL and then search for questions that your ideal client might ask and then answer them.
Put into action some or all six of the above items and your site traffic can't help but increase. Once that happens, your profile in your niche will skyrocket and your prospects and clients will view you as the expert you've aimed to be.
Do you have a writer's website already — one you're proud of? Do you have any questions about what you should be doing to drive more traffic to it? Please share with us in the comments below.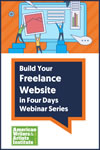 Build Your Freelance Website in Four Days
No matter what niche you're in, if you're a freelancer, you must have a website that showcases what you do. You can launch your own professional website in just 4 days. Experts show you every step. Learn More »

Published: October 12, 2017