Survey Says? B2B Email Copywriting is Booming!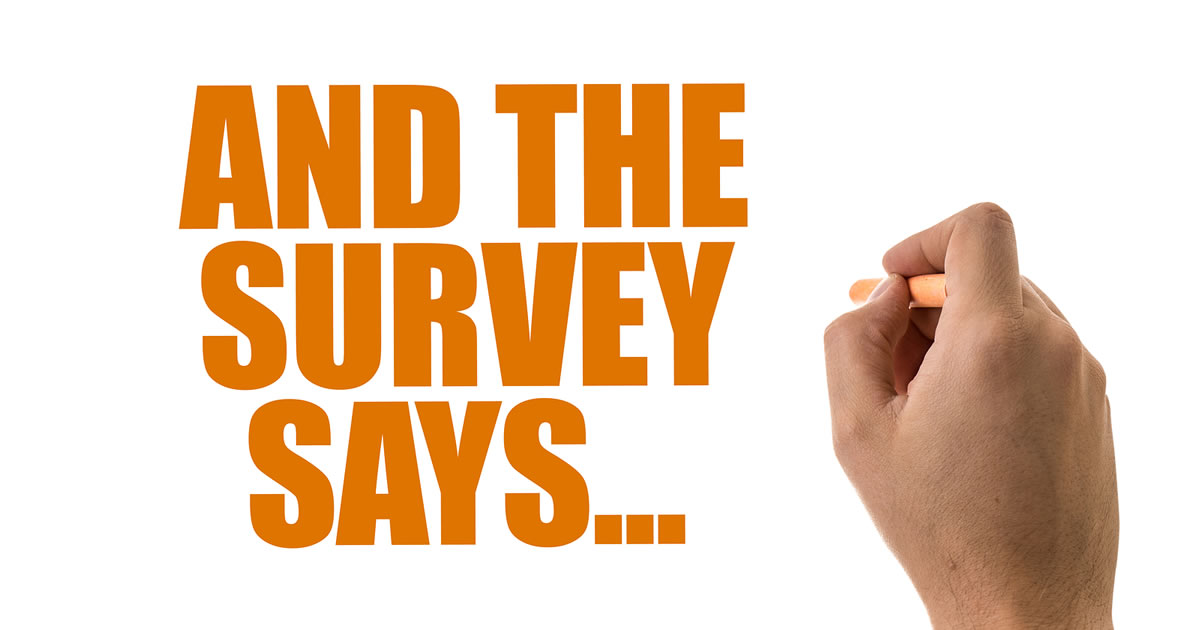 It's easy for someone like me to say that email copywriting is a terrific niche — especially if you focus on Business-to-Business ("B2B") companies. After all, I'm just one writer. Maybe my success is an anomaly and, for everyone else, writing email copy is a miserable, low-paying gig you shouldn't touch with a 10-foot pole!
That's not true, of course.
Writing email copy for B2B companies is a high-demand, good-paying specialty every writer should at least consider. The projects are fun, too. But that's not because I say so. Dozens of high-profile surveys conducted each year confirm it, loudly and clearly.
Let's take a look at some of those surveys so you can get a true picture of the email copywriting world, and why it has become such a nirvana for writers.
I'll start with EConsultancy. They're a respected research firm that conducts dozens of comprehensive surveys each year, mostly in the areas of marketing and e-commerce.
In a recent study, where they surveyed more than a thousand marketers, EConsultancy found that 73% say email marketing delivers their highest ROI (Return On Investment). That means B2B companies are getting more leads and sales from email than from social media, SEO, advertising, trade shows, or any other marketing channel. Wow.
What does that mean to you as a writer?
It means that B2B companies are investing heavily in email marketing, because that's where they're seeing bottom-line results. I know this from experience. Many of my clients are constantly churning out email campaigns to generate leads and inquiries, follow-up on leads and "free trial" offers, and build relationships with their target audiences. All those emails need to be skillfully written.
It's no wonder that really good B2B email copywriters are in such high demand these days.
But EConsultancy isn't the only one that confirms this. In a Salesforce.com "State Of Marketing" report, where they surveyed over 5,000 marketers, it was found that:
91% of marketers consider email marketing to be "very effective" or "somewhat effective."
73% of marketers claim that email marketing is core to their business.
59% say they are going to increase their email marketing budgets "substantially."
As you can see, email marketing is a gravy train for B2B companies. They're pouring more money into it. They're looking for ways to do more with email marketing, and get better results.
For writers, that means an opportunity to get involved in some innovative campaigns. Recently, I wrote my first series of emails for a B2B company that featured a video that played inside the email.
Another big trend is segmentation. This is where a B2B company customizes emails for specific slices of a target market. For example, "HR managers of tech companies," "HR managers of tech companies who attended TechFest last year," "HR managers of tech companies recently hired," and so forth. That requires a lot of extra writing, which is another reason why B2B companies are eager to find really good B2B email copywriters.
According to the Adestra "2017 Email Marketing Industry Census," 80% of companies are practicing some sort of segmentation.
Okay, I've thrown a lot of numbers at you. But what it all comes down to is this: demand.
B2B companies can't succeed with email marketing unless those emails are well written and effective. They can't do it all in-house, so they rely on finding good freelance B2B email copywriters to help. So if you can write clear, persuasive marketing emails, you can potentially become a very busy and well-paid writer.
Something to think about.
Do you have any questions about writing emails for the B2B market and how you can get started? Please share in the comments below.

Writing Email Copy for B2B Companies — Your Complete Guide to Writing and Winning These Profitable Projects
In the world of B2B (Business-to-Business), there's an often-overlooked writing specialty with massive demand for short projects that are easy to learn and fun to write: Writing Email Copy for B2B Companies! Learn More »

Published: October 19, 2017