Where Are You Pulling Your Motivation From? And, Is It Working?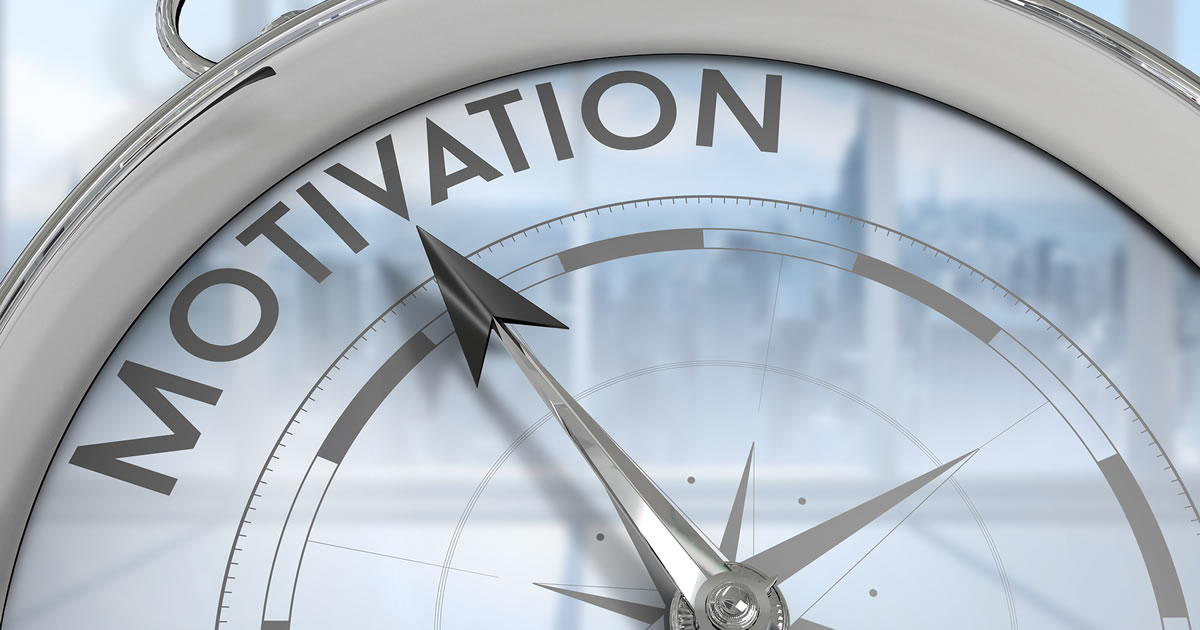 There is little doubt in my mind that you have been asked a version of one of these four questions:
What motivates you?
Why do you do what you do?
How do you motivate yourself?
How do you sustain your motivation?
People ask me all the time, as a coach, about different ways to get and stay motivated. Oftentimes, I grin before I answer. What they are really asking about is a quick solution. But, there isn't one. At least, not if your goal is to create sustainable change in your life. Or reach a monumental milestone. Or simply find the motivation to get to the gym or be more productive at work.
Creating sustainable change or achieving what seems like an insurmountable goal is hard … really hard. It takes much more than surface-level motivation.
What do I mean by surface-level motivation? When someone decides to lose weight, usually their motivation is to fit into an old pair of jeans. Sounds like a good reason to start, but I am pretty sure I don't need to tell you the end result. No, not the short-term result that they actually get back into those jeans. I'm talking about the real end result … when four months later, they no longer fit in the same pair of jeans.
The important words to latch on to are sustainable and life-changing. These two things need to become what we seek. This doesn't diminish in any way the short-term goals we set and achieve along the way (like fitting into the jeans). But instead, they act as building blocks towards a better life.
The people I coach are looking for a level of constant internal motivation that drives action and brings more meaning every day.
My advice is always the same: look inward for motivation. Don't be afraid to dig a few layers deep too. Let me explain what I mean …
I lost my father to cancer nearly 20 years ago. He was only 52 years old. I was in my young twenties. 15 years later, my wife and I had our first son. I was 40. I was scared out of my freaking mind. One of my biggest fears is that I would die in my early fifties, just like what I experienced with my dad. And that would leave my family without enough money to live a comparable life.
This fear crippled me, causing me to have many sleepless nights. But it also guided me to make smart financial and business decisions.
As I started to get our financial world in order, my anxiety and fears subsided.
The message here is simple yet powerful: Do not let your fears cripple you. Embrace them and use them as a source of deep motivation.
That also brings me to my second point. The most common answer I get when I ask people what motivates them is family. Or some version of family. Like, "I want to provide for my family by becoming a successful copywriter."
This seems like a logical answer because it is rooted in a deep love for family. But, it is not specific at all.
I want you to give real meaning to vague words. For example, provide what for your family? A private school education? A new home with more room? More time with you? What are you really, truly, trying to attain?
You see, when we have specific visions in our heads that we are attached to, we go after them with more intent. When they are vague … we wander. One of my favorite quotes really drives this point home …
"If you don't know where you are going, any road will get you there." (Lewis Carroll)
The unknown is a beast. It can cripple us in so many ways. We create wild, often negative, stories in our head about what could be. The fact is, these stories are fabricated and simply the result of a lack of information. Fortunately, information is readily available to us — all we have to do is actually take action.
Deliberate Action Helps You Conquer Fear of the Unknown
Let's say you're in the category of "aspiring copywriter," but you are not submitting writing samples to potential clients because you think your writing is not good enough. There is no truth to that belief … at least not yet. It is only a narrative you've created out of fear. The only way to get true clarity is to submit your work and see what happens.
Clarity is motivation. Sure, maybe you get feedback that isn't what you want to hear, but it is clarity. And that feedback could drive specific action towards improving your writing.
If, on the other hand, the feedback you receive is good and you wind up with a paying project, once again you have real clarity. Sitting on the sidelines will in no way get you the motivating clarity you need.
Clarity Can Inspire True, Long-Lasting Motivation
Here's the bottom line. Clarity in its simplest form is truth, and real truth is motivation. So remember, if you seek motivation, do these three things:
Take the long view and set deep, specific goals that will sustain the life you want to live or the person you want to be.
Instead of running from your fears, leverage them as a motivator.
Take action so you have clarity … good or bad information is always better than no information and it will guide your future actions.
If you take those three steps, you can make sustainable change in your life. You can eliminate aimless wandering and conquer the fear of the unknown by taking action. And action will give you the feedback and clarity you need to keep moving forward, motivated to achieve your goals.

The Professional Writers' Alliance
At last, a professional organization that caters to the needs of direct-response industry writers. Find out how membership can change the course of your career. Learn More »

Published: October 2, 2017