How Shy Copywriters Can Connect with B2B Clients Using Warm Emails
By Ricki Linksman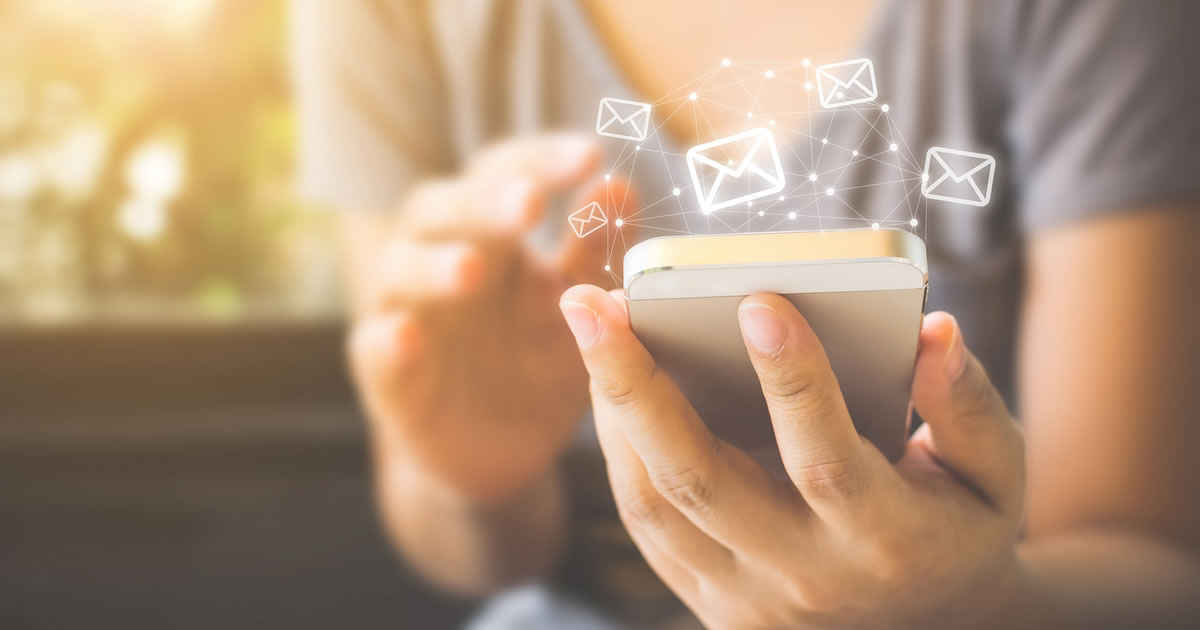 If cold calling or talking to strangers sends you into a cold sweat, there's another proven strategy that can help you connect with potential B2B clients — sending a "warm email." It's a strategy recommended by B2B Experts Ed Gandia and Steve Slaunwhite.
Start your email by commenting on something positive a B2B client has done. Then, mention how you as a copywriter in their niche help businesses grow.
Conclude with a note asking whether it would make sense to meet in person or by phone to discuss growing their business.
Start with a Businessperson You Know
One day, after writing a few warm emails for practice and sending them out, I happened to be at a beauty salon getting my hair done. While sharing that I'm taking courses for my copywriting career, I asked my long-time hairdresser if I could practice one of the skills on connecting with B2B clients. "Sure," she said. After all, we were captive audiences to each other for the next hour anyway and had nothing else better to discuss than our disastrous local sports teams!
I role-played a conversation based on the content of the warm email, adding the question, "What problem in growing your business keeps you up at night?" I then kept quiet and listened. She mentioned she was having trouble finding a part-time hair stylist to rent one of her salon chairs to help offsite her rent payment.
I then asked, "How have you been reaching out to people for a new hair stylist so far?" After she told me she had put a sign in the window, I asked if she wanted help in finding someone?
She lit up with an enthusiastic, "Yes." At that point, I mentioned a few techniques to see which ones she'd like to try. I then offered to help her with the ones she thought would work. She was so excited about the thought of me helping her with this problem that had been keeping her up at night! In fact, when leaving she gave me a big hug. I was amazed how happy and enthusiastic she was about my helping her. It was like a weight had been lifted off her shoulders. We decided I would draft an ad to see if it said what she wanted and she'd post it on various websites that hair stylists frequent.
When she read the ad I drafted, she was ecstatic. It described the benefits a stylist would have working in her salon. "This is perfect. I love it," she told me.
Since it was a practice attempt for me to learn, I did not charge her, but on her own, she gave me a discount on my hair service.
As I reflected on the process, the a-ha moment came when I realized how this technique turned the process of getting a client on its head. We were not seeking clients; we were seeking to help business owners solve a problem. That made it far less scary.
Reach Out to Other Businesspeople in Your Town
For the next few weeks, I reached out to businesspeople repeating this role-playing using the warm email conversation to get comfortable with the process. It was as simple as finding out about a person's business and what problem troubles them the most in growing their business, whether a product or service. It's as easy as talking to a friend about helping them with a problem.
Once I saw how simple the technique was, I went to town literally and figuratively with this warm email approach. I tried it both by writing emails and by reaching out to businesspeople I knew in person. I then felt more confident to contact people in the business field that I did not know well.
Simple Steps to Use Warm Emailing to Connect with B2B Clients
Try these simple tips to use the B2B warm email technique to build your copywriting career:
Step 1: Use the warm email template from AWAI's Virtual Business Building Intensive or 12 Weeks to B2B Mastery, or create one yourself.
Step 2: In the template, fill in the name of the business with whom you want to connect, a positive statement about what you noticed about their business, your own name, copywriting business, and niche, and how you can help them. Conclude by asking whether it would make sense for you to meet to discuss ways to help them grow their business.
Step 3: Make a list of businesspeople you know and would feel comfortable practicing role-playing with them using the warm email script.
Step 4: Pick one and ask if they can help you with an assignment for your copywriting course and then role-play with them. Make sure you add the question, "What problem in growing your business keeps you awake at night?" Then, listen.
Step 5: When you grasp the problem that worries them the most, make a few suggestions. If they like any, if you wish to gain more practice, offer to help them as a way to do a real-life copywriting assignment to help them out. If not, just thank them for helping you practice this warm email technique.
Step 6: Repeat as many times as needed until you gain confidence. When ready, reach out to other local business owners in your town for either more practice or for actually doing a project for them to land a contract.
This warm email approach to networking with people around town has taken the chill out of talking to B2B clients. Even for this shy copywriter.
This article, How Shy Copywriters Can Connect with B2B Clients was originally published by B2B Writing Success.

The Professional Writers' Alliance
At last, a professional organization that caters to the needs of direct-response industry writers. Find out how membership can change the course of your career. Learn More »

Published: November 2, 2017