How Query-Answer Web Page Copy Will Make You a Marketing Hero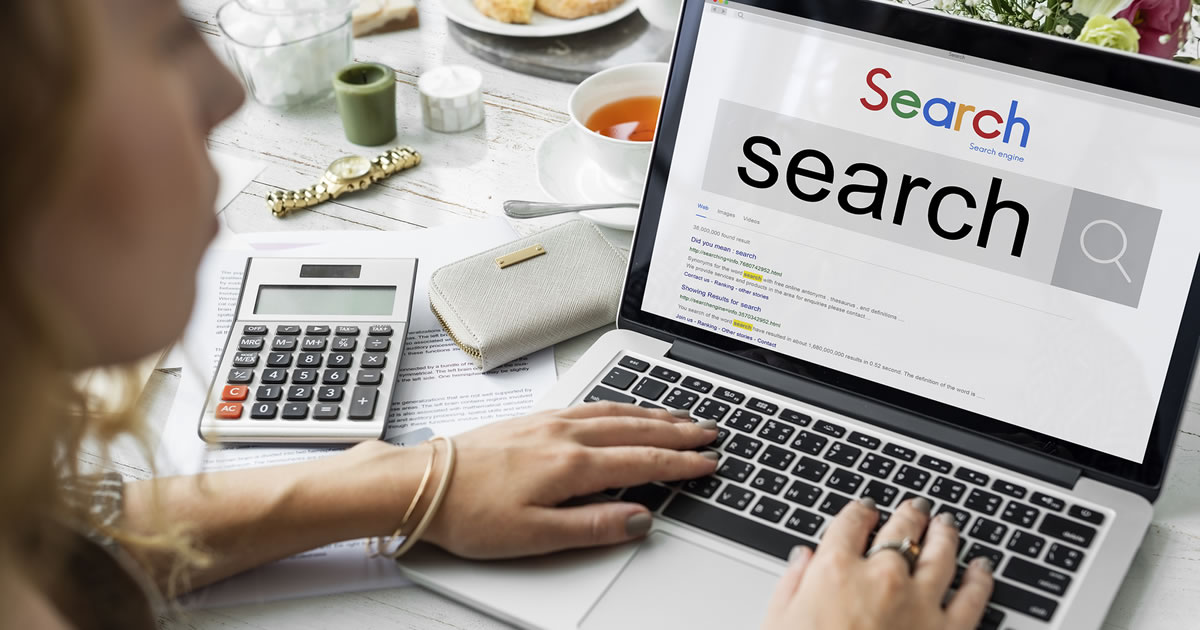 When you're writing web page copy for a client, wouldn't it be great to create the best content out there when people search for answers related to your client's products or services?
Picture it. People flock to the content, they become leads for your client, and your client is thrilled … asking you (and paying you) to keep writing.
To become this kind of a marketing hero, all you need to do is write copy that takes the "query-answer" approach.
Here's what I mean.
According to online search experts, people go on Google and other search engines to do three basic things:
Find a company or business they already know.
Buy a product they're ready to buy, or a service they're ready to use.
Find answers to questions, or solutions to a problem, or even the best way to achieve a goal.
Now, for that third reason — find answers, etc. — Google and other search engines have become increasingly sophisticated at delivering content that pertains to the "intent" of that type of search query.
And, Google wants to make sure it delivers quality content to the person who's searching. In other words, the priority is to provide results that include web pages, videos, etc., that answer those questions in a helpful and highly useful way.
Let's look at some examples to illustrate this concept.
Imagine that someone with a new kitten types "litter box training" into Google. Google's system "assumes" that this search phrase represents a query such as "How do I train my kitten to use the litter box?"
In fact, today you'll find that Google even gives you suggestions that address that query. See the image below for Google's "People also ask" section.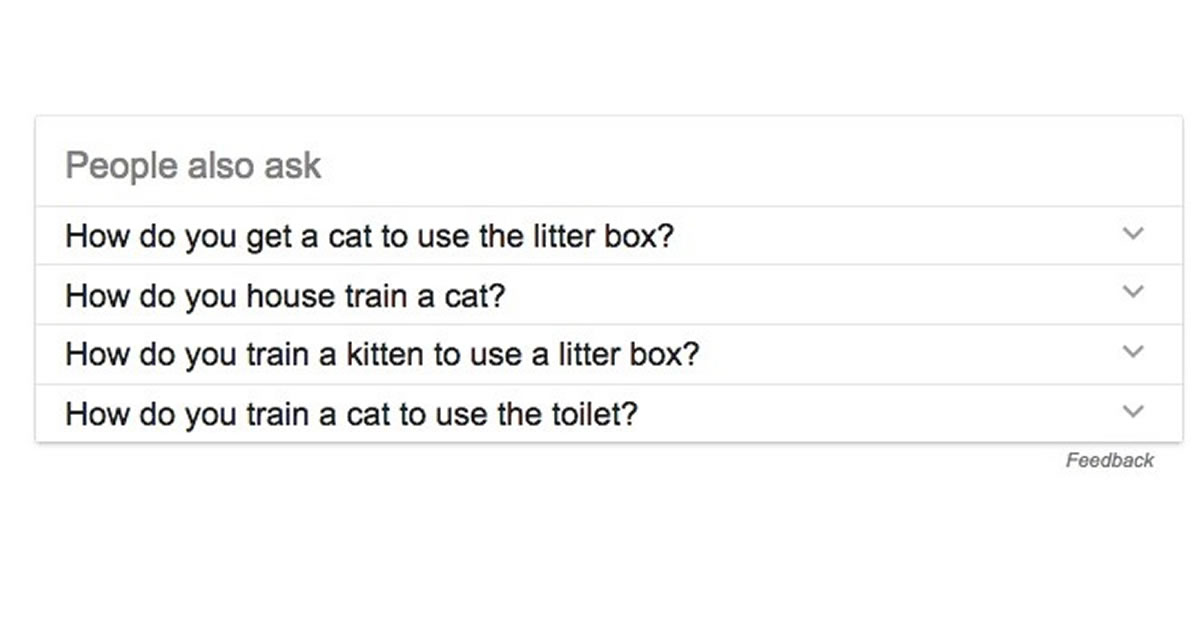 If you're writing copy for a business that sells litter boxes, you can help the business be the hero that answers these questions.
BUT — too often, businesses in this niche think the best approach would be to write copy that sells their litter boxes. Unfortunately, these query people aren't ready to make a purchase at this point. They're asking, "How do I?" … not, "What can I buy?"
Now, here's a B2B (Business-to-Business) example.
A mid-size company's manager responsible for data storage may be ready to move to cloud storage … but hasn't had a lot of exposure to business cloud systems. So the Google search might be, "how cloud storage works."
Once again, this is not someone who's ready to make a purchase. Instead, he or she is looking for initial information to begin the vetting process.
Google lists the following "People also ask" suggestions for "how cloud storage works":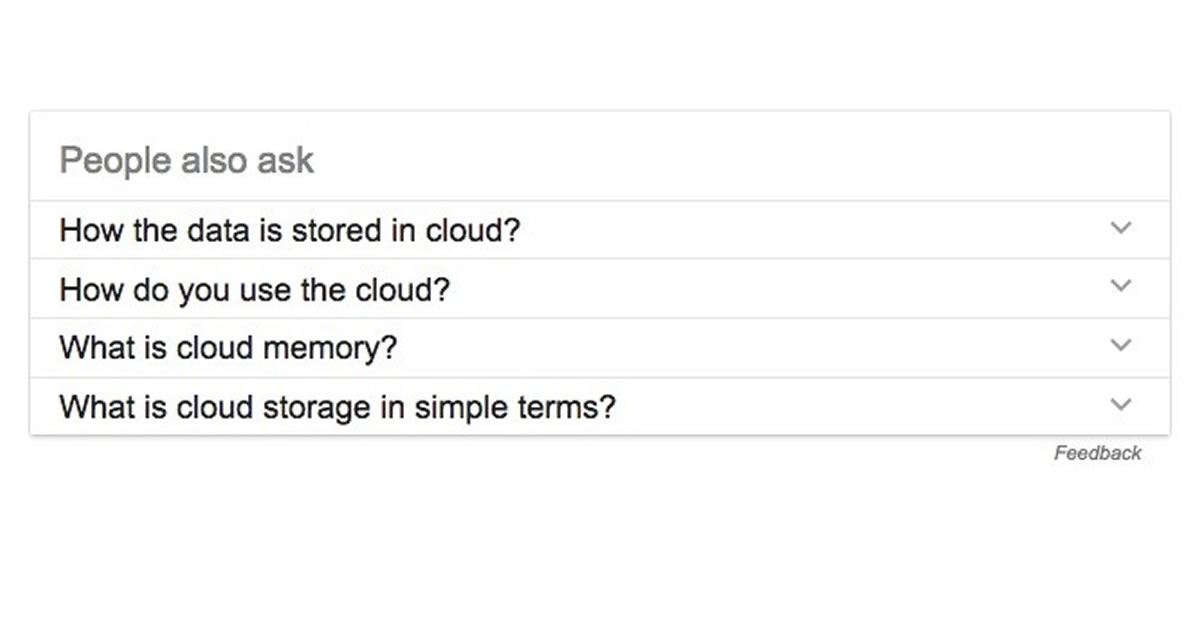 You can see that there's a big difference between the info-gathering prospect and the ready-to-buy prospect. Google is helping you understand that with "People also ask" options.
These suggestions can be a gold mine for your web copy approach. Here's why.
If you conduct searches that are relevant to your client's products or services, you'll discover what people are asking (check out the "People also ask" section).
Now you know what your customers need to know!
You can write high-quality, helpful pages that give your client's prospects the answers, tips, demonstrations, photos, and all kinds of useful content they need.

The prospects will appreciate that content and perhaps they will:

download a free report or guide offered by your client,
sign up for the client's newsletter
become a social media fan of the client's page,
or do something else that turns them into a lead for follow-up.

Then, if you help your client to continue providing exceptional, helpful content, that prospect is likely to become a buyer.
Here are five ways to make this "query-answer" approach work wonders for your web copy.
Brainstorm a list of search phrases related to your client's products or services: what are customers likely to ask? You can also ask the client's customer service team, sales staff, and others who answer questions all day long.
Type each phrase into Google and other search engines to see what comes up in results. Make it your mission to locate the "People also ask" section every time. If there isn't one (Google may not always provide one yet), scroll to the very bottom to see "Searches related to," where you'll find additional suggestions.
Select a suggested question and write a web page that answers it. Be sure to answer the question with the best content possible, including how-to steps, photos, a video demonstration if applicable, Q&A responses, a message from the inventor, anything you can think of that helps the prospect get answers.
On that web page, be sure to lead the reader to another helpful resource from your client: a free guide download, an e-newsletter, etc., so the reader provides an email address and becomes part of the prospect list for follow-up.
Make sure you share this great web page on the client's social media pages, perhaps on YouTube (if there's a video), and anywhere else you can think of so others will see it and share it.
Try this strategy now to write web copy that brings more traffic — and happy prospects — to your client's virtual door.
Do you have any questions about writing copy that takes the "query-answer" approach? Let us know in the comments below so we can help.
Editorial Note: Make everything you write online more valuable to clients … and more lucrative for you.
Clients will gladly pay you $350, $500, or $750 per page of web copy if you're able to optimize it so people searching can find it.

SEO Copywriting Success: Grow Your Business by Driving Targeted Traffic to Clients
1 out of every 2 writing jobs require SEO skills! Every web copywriter should know how to combine persuasive copywriting with SEO best practices. Learn this valuable skill now to make more money on your web copywriting projects. Learn More »

Published: November 8, 2017