A Secret Way of Using Holidays to Launch Your Clientless Copywriting Business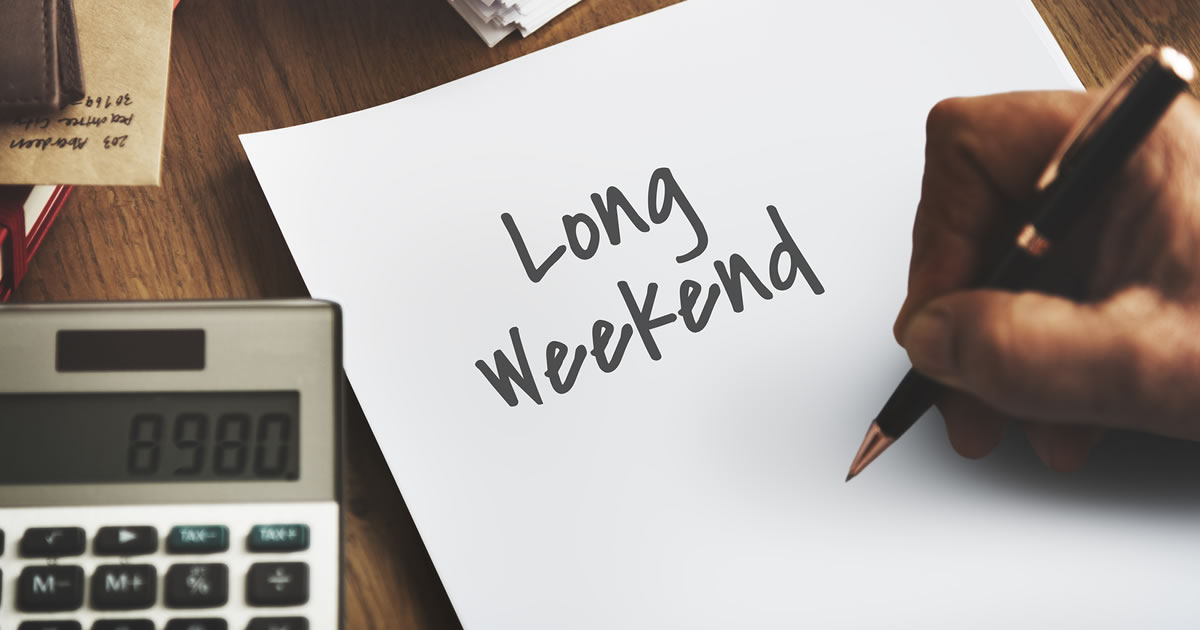 If you want a fast, simple, and painless way to launch your clientless copywriting business this Thanksgiving weekend (or any holiday weekend), then this article will show you how.
Here's the story:
Last month, I was at a mastermind in Sedona, Arizona, and the group started talking about the best time to launch businesses.
Some people thought the best time was during the week.
Others said on weekends.
Me?
I told the room:
"The most valuable launches I've ever done were during holiday weekends."
And, I will add here, Thanksgiving weekend, especially.
Why?
There are many reasons.
For example, a lot of people are bored out of their minds during holiday weekends, already mindlessly surfing the Internet or staring at their phone for escape. Give them a little fun, adventure, and drama (in your emails) and they'll jump at buying an offer for something that will improve their lives.
Another reason is, a lot of people don't like driving around on holiday weekends or going shopping. (Some people do, like price shoppers running people over at Walmart, but that's probably not going to be the choice for people reading this.) They would much rather do their shopping (including for what you sell) at home. Probably the best reason is because most marketers knee-jerkedly assume a holiday weekend like this is a terrible time to launch because their favorite guru told them so, and they never bothered trying.
Anyway, back to the point:
I've always had great success with Thanksgiving launches.
In fact, in the weight loss niche, we not only did a Thanksgiving weekend launch, but also a Christmas and New Year's launch. Each one did spectacularly well. I even once did an Independence Day launch for a product, and that blew away the sales of all my prior launches.
And you know what?
If you are ready and wanting to launch your clientless copywriting business — selling your own products and writing copy for yourself, and not anyone else — I challenge you to launch it this weekend.
And if you want some guidance, the following is how I'm helping someone do just that for her clientless copywriting business this weekend.
Here's what I'm having her do:
1. Today (the day before Thanksgiving), she is sending an email to her list letting them know to expect a flurry of emails this weekend.
Call it a "heads-up," if you want.
But, I think it's a good idea to let your list know before sending a bunch of emails in a short time span. This not only cuts down on any potential spam complaints and can make people curious, but it's the right thing to do if you respect your list (and if you don't, you are selling to the wrong market).
2. Starting tomorrow (Thanksgiving Day), she's sending two emails per day.
One in the morning, the other one 12 hours later in the evening.
The first email is just a blatant "I'm launching XYZ program and here's where to get it." Very short, above the fold, simple, and direct. The second email more or less does the same.
3. She's sending two emails out Friday and Saturday, too.
Except, instead of them being blatant sales emails (like Thursday's emails), they are written the way I teach in my programs and newsletters. They each stand on their own (i.e., you don't have to have read any of the prior emails in the launch, to know what's going on). And each makes a clear call-to-action and plays up the looming deadline.
Note:
She probably won't get nearly as many sales from these as on Thursday or Sunday.
But, it keeps momentum coming, and will nab her more sales than if she follows the usual email marketing experts who are more worried about opt-outs than sales (i.e., they play to not lose instead of playing to win).
4. On Sunday, she'll send at least seven emails.
They are written just like the Friday and Saturday emails.
And, they are spaced out so they keep reminding the reader of the coming midnight deadline.
Does seven emails seem like overkill?
It's not.
I've sent even more than that during my launches. The more you send, the more sales you will almost certainly make, assuming you are writing them correctly.
Some more odds and ends to think about:
Most people are procrastinators and need constant reminding. You are not imposing on someone who wants your offer. In fact, they will welcome your emails if you write the kind of emails people look forward to reading and buying from, and if you are what Dan Kennedy calls a "welcome guest."
Even after once sending over 15 emails during a weekend, I still had people complain after the deadline they didn't "see" my offer, and will I make an exception and let them back in? In other words, people are going to complain no matter what you do. You might as well err on the side of more sales.
Nobody does anything without a deadline. That's why everything from getting airline tickets to kids doing their homework is always done at the last possible minute. If you don't remind them, regularly, throughout the weekend, of your launch and the deadline, they will likely forget.
If you want to see an example of how the psychology behind this works, simply bid on something on eBay you really want. eBay reminds you constantly throughout the auction. There is a reason for that …
5. When people buy, they will get a one-click upsell (or several) selling them something else.
There is no better time to sell someone something than when they just bought a product from you. When I launched a membership site last year, we made far more sales on the upsells than the product itself. The offer was a $7 monthly recurring product. But, because of the upsells, each buyer was worth an average of $28 instead of just $7.
You do the math …
And there you have it.
If you want to launch your clientless copywriting business (or anything else, for that matter), this weekend is a perfect time to do it.
And the above is a simple template for how it's done.
If you want more information about the emails I write and how I built my 10-Minute Workday, you should check out my program. I go over all the details to help you build a successful business, without clients.
What are your plans for the holiday weekend? If you're going to take Ben's lead and start a business, let us know in the comments below what we can do to help.

10-Minute Workday
If you want to be a well-paid writer without having to land clients or spend hours every day working on your business — Ben Settle's 10-Minute Workday shows you how to create an easy email business. Learn More »

Published: November 22, 2017