Use These Three SEO Tricks in Your Copy and Content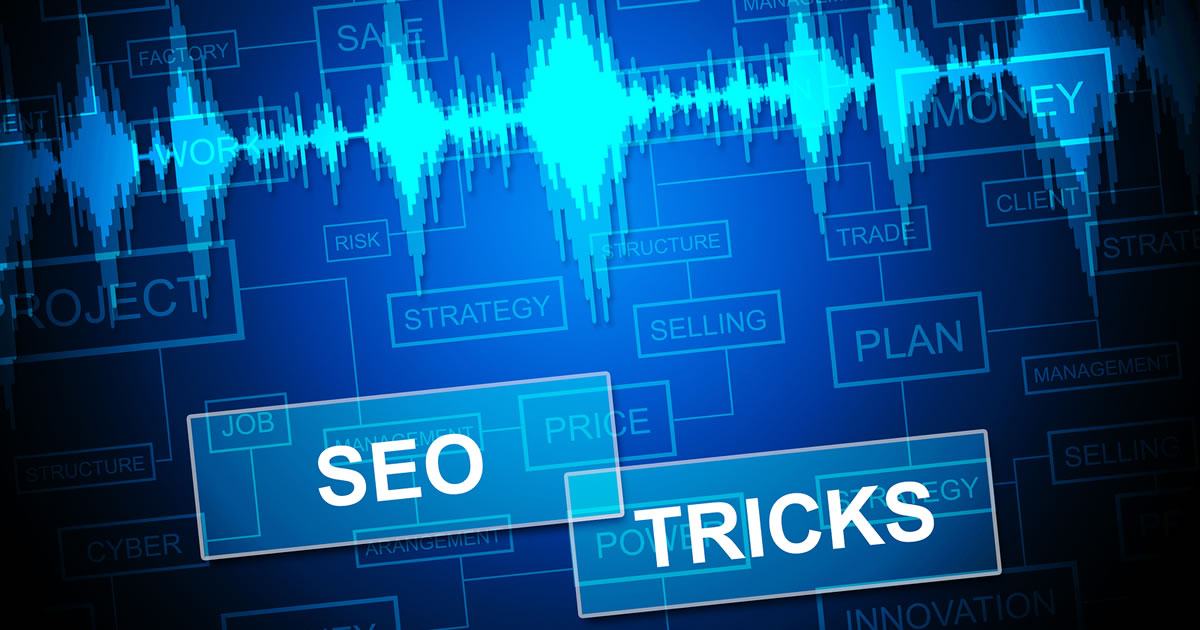 Copywriting is always changing
Content copywriting jobs require you know SEO
Helping your client rank higher on Google
Three SEO tactics you can use now
Become an SEO copywriting specialist
Man, has copywriting changed over the years.
When I was "growing up" in the world of direct-response copywriting, direct mail was the dominant medium.
You not only had to know copywriting, but you had to understand the inner-workings of a lettershop.
If you are not familiar with the term … it's the place where all of the elements of your direct-mail package are put together.
It's place the letter is inserted into the number 10 envelope, along with the order device, the BRE (Business Reply Envelope), and the lift note.
It's the place where postage stamps are put on the envelope.
And it's the place where all those thousands of direct-mail letters are sorted, put in trays, and then taken to the post office.
These days, of course, online is the dominant medium.
Your sales letter is usually emailed, posted on a website, or turned into an advertorial that's used on online advertising networks such as Outbrain or Taboola.
This means you have to be familiar with things like Search Engine Optimization (SEO).
In fact, in March 2017, a new study was released stating that, "One out of every two content [writing] jobs now requires SEO skills."
If you're a web copywriter, this means …
Knowing how to work with keyphrases.
Knowing how to research keyphrases.
And, how to put those keyphrases on the page in a way that makes sense, is natural, and so Google can see that page as an authority for whatever the topic is.
But let's back up a minute and talk about SEO. What's SEO?
It's an umbrella term for all the different methods marketers use to ensure online content and copy shows up in search engine results pages (SERPs).
In simple terms, it means when someone lands on a website from a search engine like Google and one of two things happens: they either leave right away or they stick around …
When people stick around, Google thinks: "This is a great page. Let's give it a rankings boost."
But when people leave a website quicker than a sinking ship? That's when Google drops it cold.
So what does all of this mean to you, Dear Copywriter?
Inevitably, one of your clients is going to need your help making sure visitors stay on their website.
Fortunately, there are a few simple copywriting tactics you can use that will help make sure visitors stay on their site and make you look like a hero.
SEO Tactic #1: Use bucket brigades.
Bucket brigades are words and phrases that keep people on a page.
They are short sentences that end in a colon. Bucket brigades are really an old-school copywriting tactic originally designed to keep people reading sales letters.
But now you can use them to keep people on a website.
Here's a list of bucket brigades:
Here's the deal:
Now:
What's the bottom line?:
You might be wondering:
It gets better/worse:
But here's the kicker:
Want to know the best part:
SEO Tactic #2: Use a call-to-action.
Social sharing buttons definitely help get more shares but in most cases, they're not enough.
Instead, tap into a copywriter's best friend: A call-to-action.
But use a call-to-action that actually gets readers engaged with your content.
The first thing to do is find a super actionable tip or strategy in your content or copy that fits well with a call-to-action.
Then head over to ClickToTweet.com. This is where you'll be able to turn your call-to-action into an actual social media link.
When you get to the site, simply click on "basic link."
Then hit "Generate new link." Once you get the link, then copy and paste it into your content. Now you've got an actual live link visitors can share on social media.
SEO Tactic #3: Use Amazon keywords.
One of the places people use the most to search for products is Amazon. So why not use the keywords they search on most to your advantage?
Why Amazon? Because oftentimes, Amazon keywords are laser focused.
It works like this.
Go to Amazon and search for any product that comes to mind. For example, I have three dogs and two have seasonal skin problems. So we buy dog food designed to help alleviate their problems.
Searching on Amazon, I might type in the words "organic dog food" in the search bar — but don't hit the enter button.
If you wait just a second or two, Amazon will show you keywords related to the words you typed in (just like Google does with its suggested words).
Now, grab one of those keywords and pop it into Google. Watch what comes up.
You'll see ideas for keywords you can use in your content or copy that your client might not even know about or are less competitive and therefore less expensive than what they are currently using.
Your takeaway: Start using these SEO tactics to boost your client's presence on Google. They're simple to learn and easy to execute.

SEO Copywriting Success: Grow Your Business by Driving Targeted Traffic to Clients
1 out of every 2 writing jobs require SEO skills! Every web copywriter should know how to combine persuasive copywriting with SEO best practices. Learn this valuable skill now to make more money on your web copywriting projects. Learn More »

Published: November 6, 2017