Where's the Fun in B2B Copywriting? (Hint: Almost Everywhere)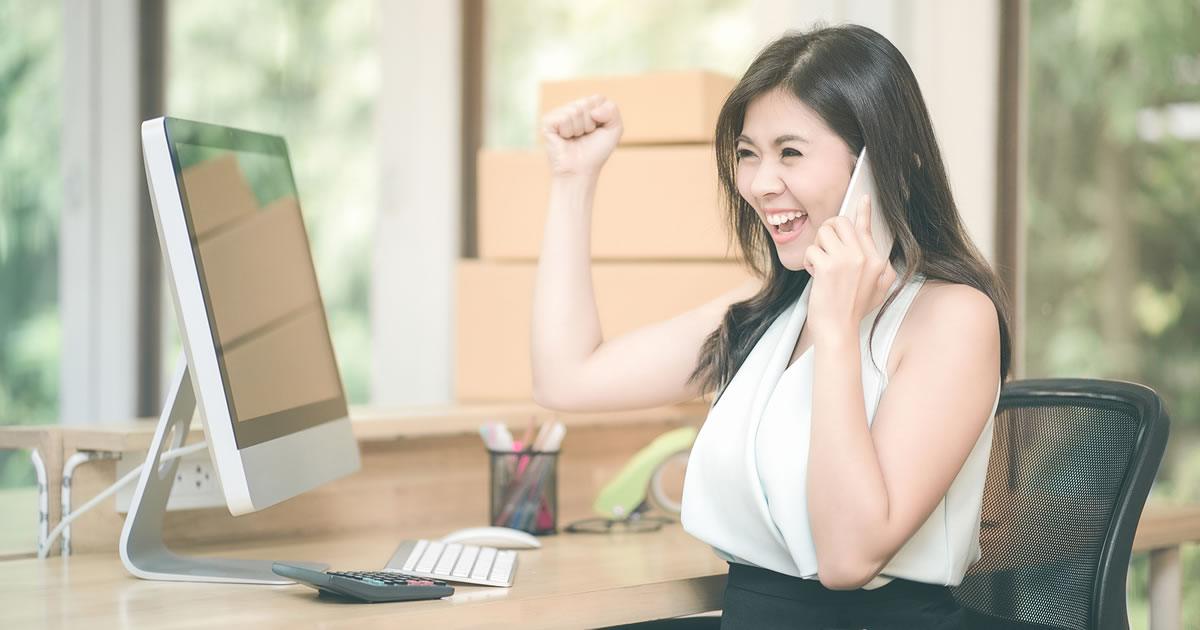 I know what you're probably thinking. Shouldn't that headline be: Where's the Money in B2B Copywriting? After all, I've long been saying there are tremendous opportunities in this writer's market to earn very good fees — even if you're just starting out as a freelancer.
For example, it's not uncommon to get $1,000 and up to write an 800-word case study (aka, a customer success story), or $4,000 for a series of short emails. Even writing blog posts — a traditionally low-paying gig in other markets — can be lucrative in the Business-to-Business world, especially if it's for a client whose products are difficult for most writers to understand. Like engineered valves. Or commercial real estate.
But one thing I haven't talked about much is how enjoyable some of these projects are to write. (In some cases, a blast!)
Here's an example:
Every month, I have a meeting with one of my favorite clients, the CEO of a dental marketing firm. I pick his brain about the latest strategies for marketing and building a thriving dental practice, and then I translate that conversation into a series of articles for his e-newsletter. It's fascinating. I'm constantly learning new things about dental marketing, advertising, patient/customer service, and even how the front desk should answer the phone!
Am I well-paid by this client? Yes, extremely so.
But I also get to write about topics that interest me, and the satisfaction of knowing that what I'm writing is helping my client's business grow. My work is even helping his clients; all those dentists. It's a nice way to make a living.
Here's another example:
I write a lot of email campaigns. One client, a software company, was struggling to get more prospects to buy during the free trial period. They asked me to review their follow-up emails and suggest improvements. Ultimately, I was hired to completely rewrite those emails. When I did, their conversion rates nearly doubled.
Now, I don't take all the credit. They have a terrific product! But it was a great feeling to know I helped turn sales around. In fact, they treated me like a hero. And here's the best part. Those emails were a heck of a lot of fun to write.
Emails, e-newsletter articles, I'm just getting started. There are many other types of B2B copywriting projects I like sinking my teeth into — projects I suspect you'd enjoy writing, too.
Take a look at case studies, for example.
A case study is a customer success story. It's typically written as an article of 800-1,200 words, and describes the success a customer is having with your client's product. For example, earlier this year, I got to interview several customers of a sales training company and tell their stories. Doing those interviews was quite the experience. I heard some intriguing tales!
Just about every writer I know loves storytelling. For many of us, it's what attracted us to the writing profession in the first place. In B2B copywriting, you get to indulge in this style of writing; and not just with case studies, but with many other projects, such as newsletters, websites, white papers, and more.
Are there some projects in B2B that are dull? While it's true I've never been bored writing B2B copy and content, I have taken on some projects that were … ah, let's just say … less than interesting. It happens in any writing specialty. But in B2B, it's the exception rather than the norm. At least, that's been my experience over the past 22 years I've been doing this.
Now, let me answer the question you're probably asking yourself at this point. How do I break into this well-paying and, as you say, fun world of B2B copywriting?
My recommendation is to start in an industry you know well and that interests you.
If you have a background in teaching, for example, consider writing for corporate training companies. If you've worked at a bank for 15 years, take a look at writing for B2B financial services. Got a technical background? There are dozens of industries in B2B that are looking for writers who can get their heads around technical products.
The bottom line is this: You can do well financially as a B2B copywriter and enjoy what you're doing, too. And isn't that the very definition of professional nirvana?
Do you have any questions about getting started in the interesting and fun B2B industry? Let us know in the comments below so we can get you the answers.

Modern B2B Copywriting
Learn everything you need to know to succeed as a B2B copywriter from marketing your services to writing copy and everything in between. Learn More »

Published: November 14, 2017