5 Mistakes Every New Freelance Writer Should Avoid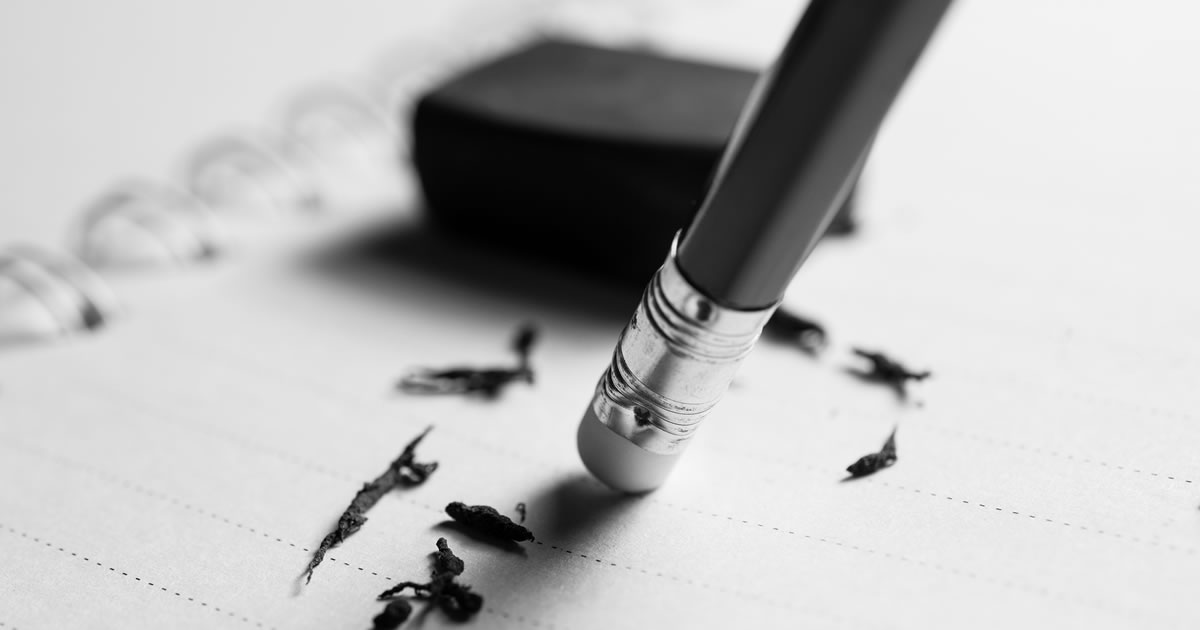 From the moment you first start thinking about it, the idea of starting a writing business can be intoxicating. It's something you want to do immediately.
That enthusiasm is important. It will help keep you going when times get tough. But, it can also be blinding.
Building a freelance writing business is probably a big change from what you were doing before. If you've never worked for yourself, it's an adjustment. You're only one person, but you're fulfilling multiple roles in your business, at least at first. And, when that reality sets in, it can be overwhelming.
The good news is, you can set yourself up for success by reading up on starting a business … studying the career paths of other writers … and paying attention not only to what works, but what doesn't.
Like these five things every freelancer should avoid when starting their business:
1. Lacking clarity.
When you're hanging out your shingle, there are two things you need to know and be able to convey — what you're about and what you're looking for.
You'll want to have a firm idea of what you can offer. What services will you provide? And, just as important, what do you bring to the table? In a sea of freelance writers, you need to set yourself apart.
One way to do that is with your unique selling proposition (USP). Your USP is a short statement that explains what sets you apart from other writers. Everyone has one — you just need to do a little work to find it, if it doesn't spring to mind immediately.
And, you'll want to know who you want to share this message with. What type of clients are you looking for? One of the easiest ways to think about this is in terms of a niche or industry. What types of businesses do you want to approach as potential clients?
In the early days, it's tempting to work for anyone. But, specializing in "everything" is the same as specializing in "nothing." Without direction, you won't know who to approach — and not many people will approach you — compared to someone who's an expert in their space.
2. Not knowing what to charge.
Pricing is one of the trickiest parts of being a freelancer. It can be an ongoing issue throughout your career, because it requires constant monitoring and adjusting. And, it's a two-part issue.
First, you'll need to know how much you want to make. How much money do you need to sustain your lifestyle, how much extra do you want to earn, and how many hours are you willing to work? The answers to these questions will help you decide your hourly rate. You won't tell this rate to clients, but you'll want to know it for budgeting purposes.
Then, you need to know what's reasonable to bill for any given type of project. If you quote too high, you could lose work to other writers. But, if you agree to a project for too low a rate, you'll lose patience with it quickly, if something goes wrong. Plus, you could be setting a bad precedent.
Do your research to know the rate ranges for the types of projects you do, and the ones you want to break into. Then, you'll be able to quote prices fairly and confidently.
3. Failing to deal with the logistical aspects of business ownership.
It's so easy to sit there typing in your pajamas, feeling gleeful that you're somehow getting paid to do it. And, when that check comes in, it's equally easy to deposit it into your account and move on to the next project.
But as a freelancer, you're the boss now, and that requires dealing with some of the logistics that come with that role. You have to allocate money for taxes. You'll want to set aside some of your earnings for retirement. And, you need to get health insurance.
You'll also want to make sure your business is set up properly. Different states, cities, and even municipalities have different rules and quirks for businesses to comply with in order to operate legally. If you don't follow them, you could have some headaches to deal with down the road.
Does this all sound intimidating? If you're hesitant to figure these things out on your own, hire someone to help you with at least the initial setup. It's that important.
4. Marketing only when you need work.
This is something most freelancers need to work on (including me). When you get wrapped up in client work, your marketing falls by the wayside. Hey, you're busy, and you've got only so much bandwidth!
The problem is that all projects come to an end … including the one you're working on. And then what?
This is why you need to market consistently — to keep your pipeline full. Even if you're booked out well in advance. As you develop a reputation for doing great work, you may need to market less, but you still need to do it.
Otherwise, you'll get stuck in the feast/famine cycle so many freelancers know all too well — where you're flush with work, then have a dry spell, then get busy again, then have another stretch without work, and so on.
It's far better to stay consistently and manageably busy, for both your bottom line and your sanity.
5. Doing "just one more thing" before officially launching.
All these other mistakes are things to be cognizant of, but don't let them slow you down.
It can be tempting to think, "I'll get started after I write out a formal marketing plan" or, " … after I get a tax ID number" or, " … after I add one more sample to my portfolio."
Sure, you're being conscientious … but you're also stalling. Which means you're losing opportunities to start building your brand and making money.
Like having a child, most people never feel completely ready to start a freelance business. You just have to do it and learn as you go. You don't need to give up your day job until you're ready. You don't need to go after your dream client until you've built up more confidence.
But, you do have to get started. Because, if you're always finding one more reason it's "not the right time," then it never will be. And, in spite of the hurdles you may find on your path to the writer's life, it's well worth the effort.
To borrow from Nike, if you haven't launched yet, "just do it." Avoiding these "don'ts" will help you figure it out as you go along. Let us know how it goes and how we can help!
This article, 5 Freelance Writing Mistakes You Should Avoid was originally published by Wealthy Web Writer.

The Professional Writers' Alliance
At last, a professional organization that caters to the needs of direct-response industry writers. Find out how membership can change the course of your career. Learn More »

Published: December 13, 2017