"Bend Time" to Create Your Future Copywriting Success

Abraham Lincoln is credited with saying, "The best way to predict your future is to create it."
Well, Mindy McHorse has figured out a great "hack" to create your success with her clever "time distortion" technique.
Mindy was a guest panelist on our recent Inside AWAI webinar, along with fellow AWAI members Les Worley and Steve Maurer. They all shared valuable tips about how to ensure your success within the next year. (To hear them all, listen to the webinar here.)
But the piece of advice that resonated most with me was Mindy's tactic about time distortions.
It's a new twist on goal-setting that lets you feel like you've already accomplished your goals … giving you the confidence to go ahead and actually achieve them.
Here's how it works …
You're going to write something about yourself, like your Wikipedia entry … the About page of your freelancing website … the jacket of your book … or anything else that reveals your credentials and accomplishments.
But the trick is that you'll write it as if it's one year in the future.
Be as bold as you like when you do this. Remember, you're creating your future success. What would you like to achieve?
Maybe you've written your first control in your niche …
Or your income has crossed the six-figure mark …
You could even have finished your first book!
So write as if you've already accomplished these things and put today's date — but in 2018 — on top.
Like Mindy said, this is the best way to connect your future self to your present self.
And it will help spur you toward accomplishing your goals in a way that simply writing them out often doesn't.
Give it a try …
Keep it someplace you'll see every day (like next to your computer or on your mirror) and let it drive you forward.
I think you'll be happy with how much more you accomplish when you create your success.
And if you'd like to check out all the other great advice from Mindy, Les, and Steve, make sure you check out the entire webinar.
Go here for the full recording.
Enrollment NOW Open for
Circle of Success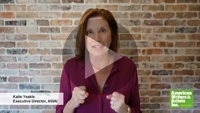 Only a few times a year, we open the doors into this exclusive group that will put you on the fastest path to becoming a highly paid, in-demand copywriter. This is the absolute highest level of hands-on learning offered anywhere in our industry.
Every resource is available at your fingertips along with live learning, guided mentoring sessions, professional copy reviews, access to clients, FREE admission to Bootcamp and more! But spots go fast.
Here's how to reserve your place.
Published: December 6, 2017