Forget Resolutions: Do THIS for Writing Success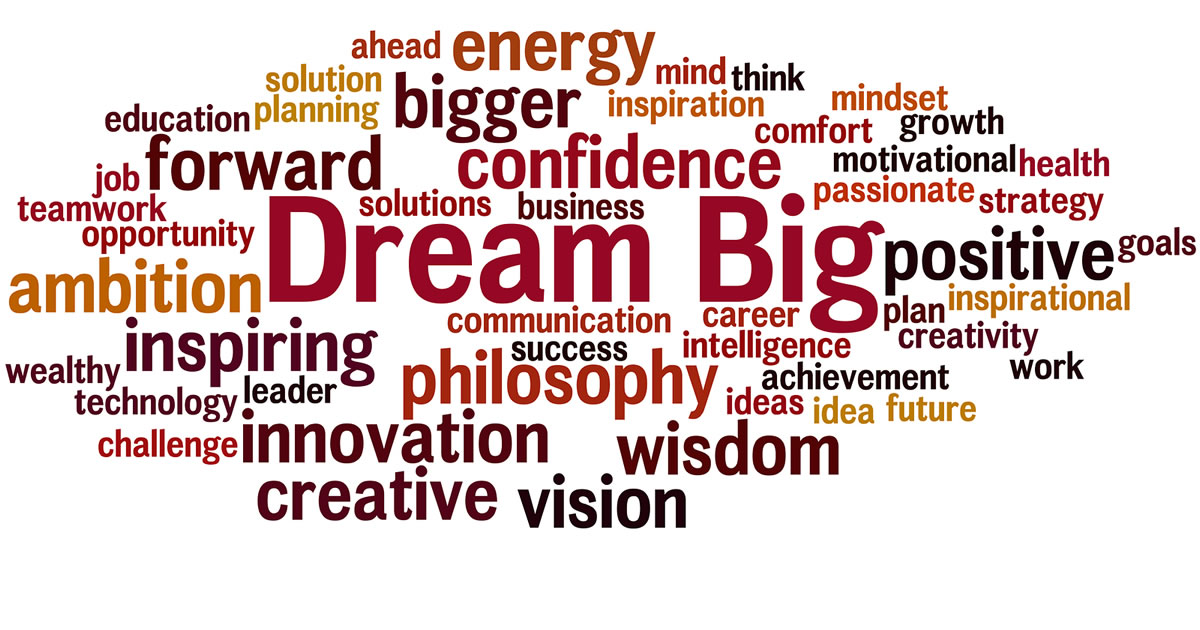 I had to ditch New Year's Resolutions YEARS ago, and with good reason …
You see, they made me feel like a failure.
Because, in general … I failed at them.
But I stumbled across an incredible solution to my annual Resolution-failure-fiasco. It's changed my life — not to mention my writing business. I'd even go so far as to say it's helped me become healthier, wealthier, and wiser (a bit, anyway).
This approach has also made it unbelievably easier to reach my goals — and that includes life goals, money goals, and writing goals.
Based on how much it's helped me and everybody I know who's tried it, I'd bet money it'll work for you, too.
Before I explain what to do, though … it's important to understand why Resolutions so often doom you to failure …
Part of it is because they don't originate from a place of achievement. The practice of setting New Year's Resolutions actually has religious origins. Babylonians made promises to their gods as each year began … Romans reportedly kicked off the year with vows to Janus the God …
And knights of the medieval era got in the habit of taking the "peacock vow" and re-committing to chivalry at the end of each Christmas season. (The writer in you will love that this practice started with a book — a 14th century romance written by Jacques de Longuyon called The Vows of the Peacock.)
It's since become a tradition in many religions and cultures to reflect on the year that just passed — along with everything you did wrong — and look ahead to the New Year with noble intentions to do things right from here on out.
Which sounds like a great idea … unless you're one of the sparse 8% of people who actually achieve their New Year's goals.
The thing is, as each New Year kicks off … life happens. And our best intentions get thwarted by the unexpected, or by the immeasurable, or by overstretched longevity …
Here's what I mean: If your goal is to give up sugar, or alcohol, or dairy … and you "cheat" just once, at a party perhaps where you're having a good time and not paying attention when someone hands you a glass of wine and a slice of cheesecake … then you've officially failed at your Resolution.
Or perhaps your Resolution is to spend quality time with family members. If you miss a cousin's birthday party in favor of vacation with friends … have you failed?
And if your Resolution is to lose 10 pounds, but you don't do it by April, then have you doomed your Resolution to failure?
The thing is, it's easy to push those Resolutions to the recesses of your mind where they'll ultimately be forgotten till the ball heads south on the very next New Year's Eve. When the countdown hits zero, you realize you failed again.
There's a better way to set yourself up for success … one that makes a TON of sense for writers, too!
Instead of stressing over Resolutions …
Choose a guiding word. Just a single word.
The word you pick should sum up your focus for the next year. It should touch on an area in life where you'd like to improve and flourish. It should resonate with your hopes and desires for all that happens in the year to come.
Which seems like a ton of pressure for one tiny word, right?
But the thing is, I've done this for the past five years … and it's INCREDIBLE how well it works.
It's a low-stress way to stay positive and keep plugging away at your tangible goals — such as ramping up your paid writing career. And it's measurable in the sense that it can be applied to every aspect of your life, yet mild enough as a directive that you won't ever feel like you've failed.
Your word gives you clarity in everything you approach for the year, which in turn helps with focus.
And hey — we're writers. We know how powerful words can be, how they can make the impossible suddenly possible.
You don't need to choose anything fancy. Let it come to you. Think about a far-reaching hope for your life in 2018; imagine the way you want it to look.
Past words I've chosen included Simplify (for the year I had too much going on), Ascension (for the year I was ready to go big with my writing income goals), Joy (for the year I wanted to celebrate the bliss in my life), and Enough (for the year I added Baby #4 to my family and doubled the size of my house).
Words chosen by friends and colleagues that have stuck with me are Gratitude and Fun (Rebecca Matter chose those for two separate years) and Balance (courtesy of Barefoot Writer Content Coordinator Li Vasquez-Noone).
Other writers I know have chosen Momentum, Persistence, Bold, Productive, Faith, Action, Courage, Confidence, All-in, Connection, Focus, Listen …
Once you have your word, use it to guide every action you take for the next set of 365 days. The year Rebecca decided to focus on Fun, she'd stop before saying "Yes" to everything and ask herself, "Is this actually going to be fun?" It made it easier to say "No" to activities and obligations that lacked enjoyable or entertaining qualities.
The year I used Simplify as my guiding word, I was able to tackle all things with an eye toward simplification. As a result, everything became easier. If something was hard, that was my clue that it needed to change. By the end of the year, I was an expert in one-pot recipes, only shopped at one store, and had a Virtual Assistant.
If you want more help, in our January issue of Barefoot Writer, we walk you through setting goals (specific, actionable goals — not New Year's goals!) and reinforce that process with motivational glimpses into strategies that work for other writers.
I hope you read it and come away with the clarity you need to make 2018 your best year of writing yet! And I hope you set a guiding word to lead you through the coming months of change and growth.
So what will your word be? We'd love to hear it! Post it in the comments below and see what other writers have chosen too.
Watch for the January issue of Barefoot Writer publishing January 5, 2018. (Not a member yet? We'll welcome you with open arms! Join us here.)

The Professional Writers' Alliance
At last, a professional organization that caters to the needs of direct-response industry writers. Find out how membership can change the course of your career. Learn More »

Published: December 29, 2017