How to Correct the Common Mistake Up-and-Coming Writers Often Make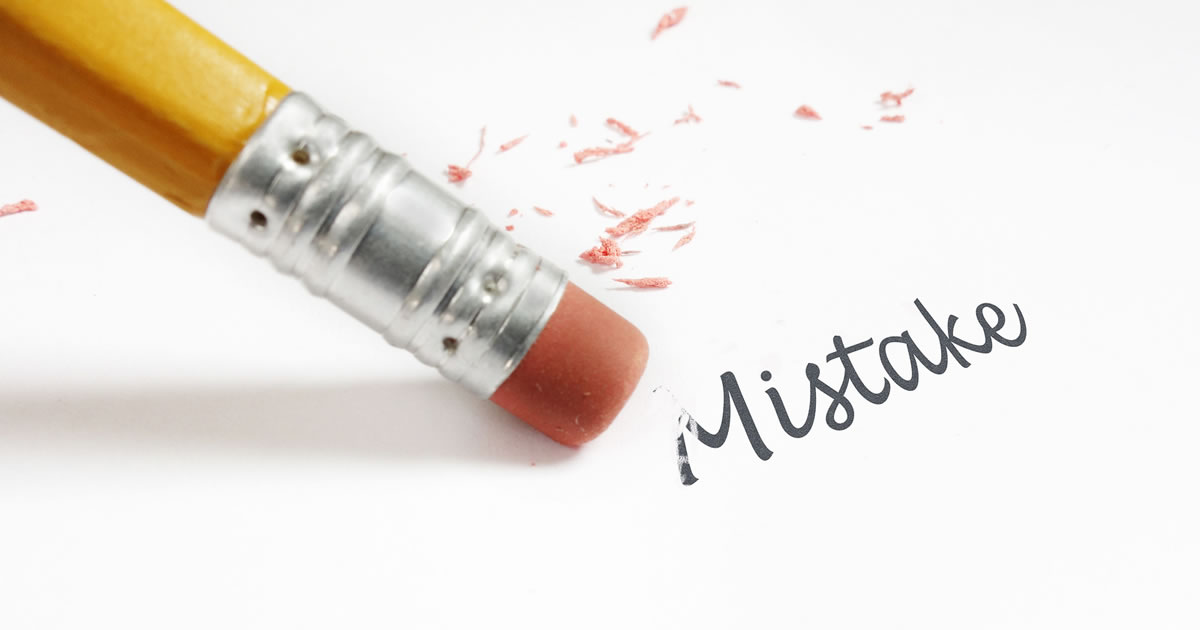 It was an unexpected phone call. But I was willing to give it a try.
So I said yes to the invitation to speak at a marketing conference put on by my former employer, Agora Inc.
If you recall, I worked there for 28 years, but retired in 2015. It was only a few weeks after my retirement that I got a surprise phone call from Katie Yeakle, Co-Founder and Executive Director of AWAI.
The chance to work with AWAI again was something I just couldn't turn down. And it's been one of the best decisions I've made.
I couldn't be sure saying yes to speaking at Agora's event would feel the same way. It's not because I have any ill feelings for the company or its employees … just the opposite is true.
I admire the company greatly. And their employees are some of the best copywriters and marketers in the industry, if not the best of the best.
My hesitation is simply because public speaking isn't my thing. But I said yes anyway … hoping my decision wouldn't turn out to be a mistake.
Although mistakes happen all of the time. Even in copywriting.
In fact, there is one common mistake I see up-and-coming copywriters make … one that is likely causing readers to delete your sales letter from their inbox.
Today, Dear Copywriter, I'm going to tell you what that mistake is and how to easily correct it.
The mistake I'm talking about is called a disconnect. It happens when your lead doesn't tie back to your headline. Your prospect is expecting your copy, especially your lead, to have a connection to the headline.
After all, it's the headline that stopped your prospect and got his attention. And as he begins to read your sales letter, he wants to know how the rest of the copy is related to your headline.
If he doesn't find that connection in your lead, he'll stop reading. And the next thing that happens is he hits the delete button.
In an instant, all the time you spent researching the idea, or writing several draft versions of your letter … is doomed to the cyber trash can where it remains for eternity never to be seen again.
This is why you've got to make sure your lead ties directly back to the idea you presented in your headline. For example, if your headline is making a bold prediction about the market crashing in the next six months, you've got to mention that in your lead otherwise he won't be interested in your solution.
If your headline is letting the reader in on a breakthrough ingredient that treats arthritis, you've got to talk about that breakthrough in your lead. If not, no matter how miraculous it is, your reader won't take the time to read further.
Sounds simple, right? It is. Except many sales letter drafts I review fail to connect the lead to the headline. It's as if they are two separate and unrelated things.
This disconnection mistake happened to me. Luckily, I was able to correct it in advance. You can do exactly what I did to ensure you don't make the same mistake.
You see, when Agora's event coordinator invited me to speak, she asked that my speech be on copywriting tips the attendees could make use of right away. The theme of the event was titled, Relationship Marketing.
I spent about a week preparing for the talk. I put together slides that demonstrated each one of the tips. I practiced the presentation at least two times. I was ready … or so I thought.
The evening before my speech, I practiced it one more time. That's when I realized I hadn't talked about how copywriting builds a relationship with readers. In fact, the sales letter you write is often the first time a reader ever hears about the product you are selling.
It's that initial contact through your sales letter that sets up the entire relationship that person will have from the get-go.
Realizing I failed to relate my copywriting tips back to relationship building, I spent the next two hours re-doing my presentation. Bullet dodged. Presentation saved.
You can do the same thing. Before sending your final draft off to your client, review it one more time. Does your lead connect back to your headline? Have you given your prospect the payoff he needs to keep reading your body copy by making a connection between your headline and lead?
One more read is all it takes to fix it.
Your takeaway: The simple way to avoid making the common mistake of not connecting your headline to your lead is to read your copy one more time, making sure the connection is clear and obvious.

The Professional Writers' Alliance
At last, a professional organization that caters to the needs of direct-response industry writers. Find out how membership can change the course of your career. Learn More »

Published: December 11, 2017