Interview with a Barefoot Writer:
Ann Handley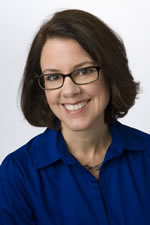 Ann Handley
"Anyone is capable of being a decent writer — if they come to it armed with some guidelines, grit, and a bit of gung-ho."
— Ann Handley, Best-Selling Author and Chief Content Officer for MarketingProfs
Ann Handley has been called a "wicked smart" voice in online marketing, plus one of the most influential content writers of our time. She's a noted LinkedIn Influencer, a keynote speaker, and a columnist for Entrepreneur magazine.
She's also a talented marketer, best-selling au­thor, business-launcher, word-innovator, and for­mer journalist.
You may know her as the Chief Content Officer for the wildly popular online resource Marketing­Profs. She's also the co-author, along with C.C. Chapman, of Content Rules, and she authored the recent Wall Street Journal Bestseller, Everybody Writes: Your Go-To Guide to Creating Ridiculously Good Content.
But despite her numerous titles and accolades, nearly all her success boils down to one thing: Writing.
Ann gave us a peek into her writer's life from her Boston-based home. You'll enjoy her frank advice on her creative process, especially when it comes to massive undertakings like writing a book. And don't miss the life-changing advice she gleaned from her Driver's Ed instructor when she was only 16 — it just might be the nudge you've been waiting for to launch you in pursuit of your own writing dreams.
Was writing always a lifelong dream?
When I was eight years old, I wrote in my diary that I wanted to be a "writter." But even at that age, I wanted an audience — someone to write to. I craved community, comments, interaction.
The Internet hadn't happened yet. As a kid in the Boston suburbs, my ability to build an audience was limited. So I created a neighborhood news­letter, which I delivered on my bike to my neigh­bor's mailboxes.
When I got older, I wrote to a bunch of pen pals around the world. And because my life was pretty boring, I invented new lives for myself and wrote about them to my pen pals.
I researched places I'd never been and things I'd never seen. I wrote about the life I didn't have. It was entertaining. It was content. Even if none of it was true.
Eventually I learned to spell "writer" and I became a writer, journalist, editor, and (when the Internet happened), a content publisher.
I worked at newspapers and magazines, and be­came the first Chief Content Officer at one com­pany (ClickZ, which I co-founded in 1997) and now hold the same title at another company (MarketingProfs). I write (for fun) at AnnHandley. com. I speak all over the world.
I've read that you're a writer first, and a mar­keter second. Can you be one without the oth­er these days, or do messaging and marketing pretty much go hand-in-hand?
You can certainly be a writer without being a marketer.
But I don't think you can be a marketer without being a writer — or you can't be a very good one.
Good writing is the heart and soul of good con­tent — and it's also the liver, lungs, and central nervous system. When I say "writer," by the way, I'm talking about the ability to express yourself with brevity, clarity, and style. Those are things valued in almost any profession, but especially in marketing and communications.
If you had to jump ship entirely from writing and marketing, what other career would you pursue?
I'm trying to imagine such a scenario …
So if a very nasty pirate stepped on board my USS Writing and Marketing, and to save my family I had to swan-dive off the bow?
Were that to happen, I'd be very happy as a dog walker.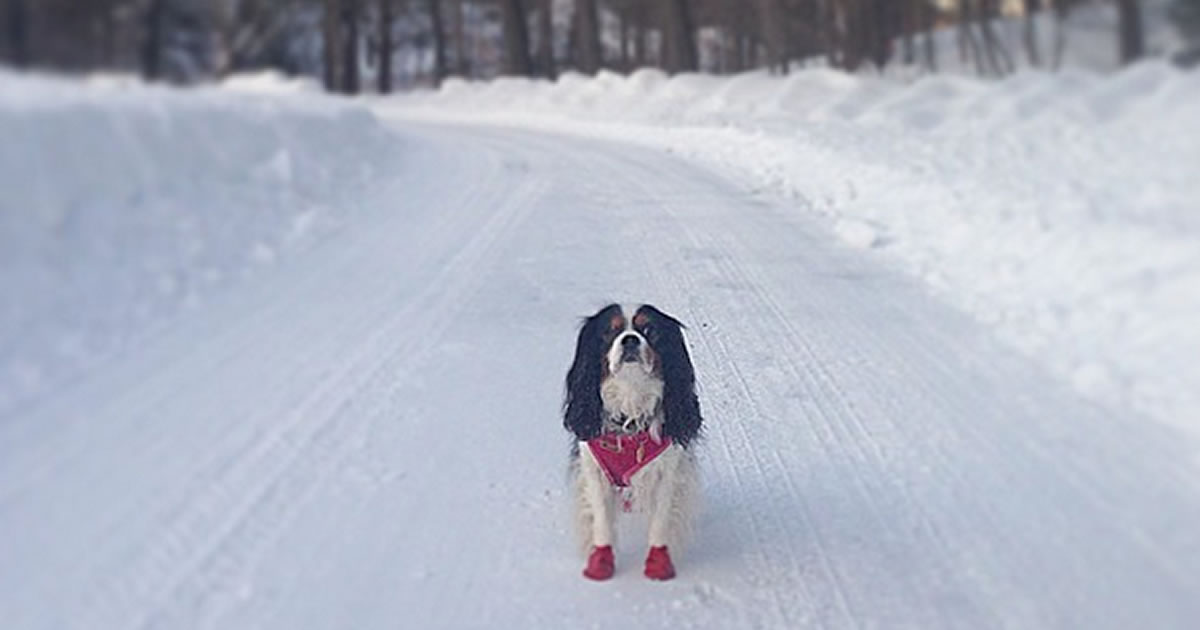 You've talked about the importance of writing content that's customer-focused, not product-focused. What three tips can you give new writ­ers for crafting a prospect-oriented message?
First, barf up your first draft. Write what you want to write — just barf up The Ugly First Draft (TUFD) with no regard to audience or reader (or readabil­ity or grammar). The important thing is to just put something up.
Second, reframe. Go back and edit what you've written. But this time, put your reader into it. Swap places with your reader — and read your piece from their point of view: Why does it matter to them?
Remember the advice of writing teacher Donald Murray: "No one turns the page because of a hun­ger to applaud."
To figure out why it matters to your reader, ask yourself "So what?" and then answer, "Because … "
Repeat that "So what/Because" query and re­sponse string as many times as necessary — un­til you've exhausted any ability to come up with an answer. Then express your reframed idea as a clear message to your readers.
Third, write to one person. Imagine the one person you›re helping with your piece of writing. And then write directly to that person.
Your book, Everybody Writes, is a Wall Street Journal Bestseller (congratulations!). Part of its message is that everybody is capable of writing "ridiculously good" content. So, can anybody make a good living as a writer if they want? Meaning, the opportunity is there?
First, thank you!
Second, yes: Anyone is capable of being a de­cent writer — if they come to it armed with some guidelines, grit, and a bit of gung-ho.
One of the things I realized during the writing of Everybody Writes is that many of us have a compli­cated relationship with writing. We have a kind of notion that the ability to write, or write well, is a gift bestowed on a chosen few.
That leaves us thinking that there are two kinds of people — the writing "haves" and the "hapless" — that writing well is a kind of obscure art, linked murkily with muse and mysticism, and that for the rest of us, writing well is a hopeless struggle, like trying to carve marble with a butter knife.
But I don't believe that. The truth is, we are all ca­pable of producing good writing. Or at least, bet­ter writing. As David Carr of The New York Times says, "Writing is less about beckoning the muse than hanging in until the typing becomes writing."
So, instead, the two kinds of people are those who think they can write, and those who think they can't. And, often, both are wrong.
For some, writing is truly an art form. Some peo­ple are gifted writers whom we'll never match. (That's why the subtitle of the book says "ridicu­lously good," not "ridiculously great.")
But most of us fall somewhere in the middle, ca­pable of shedding mediocre writing in favor of something more inspired, interesting, and read­er-centric. We just need to work the figurative muscles necessary for writing well.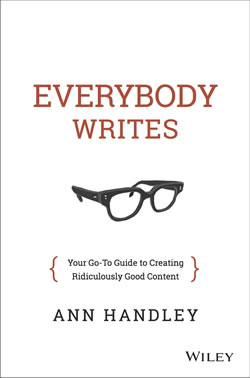 Most of your writing has a thread of humor … though your success level suggests you're a very serious writer and marketer. Can you talk about how you balance the two?
I'm allergic to the notion that humor doesn't have a place in the business world. I'd guess that my sense of humor keeps me grounded, because it helps me not take things quite so seriously. Life is full of crushing disappointment. You need some tool or crutch or device to stop it from weighing on you enough to break your spirit (or anything else).
For some people, that might be their optimism or spiritualism or whatever. For me, it's humor.
Side note: It's funny that you frame me as a suc­cess. I can't say that's how I view myself — if only because that sug­gests a kind of pinnacle reached or end-game concluded. I have had some success, but I don't know that I'd call myself that, you know?
(Then again, maybe I feel that way because calling yourself a "success" is akin to calling yourself attractive. Or a good parent. It should be (and it means more) coming from other people.)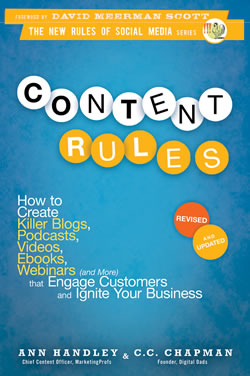 Writing a book is a huge undertaking … what's your process?
Writing a book is like birthing a Honda Civic. It feels impossible, and you sweat a lot, and most of the work is done while crying. But key to it is that you should write the book you can't not write: Do you feel a pull or need or calling of sorts to write it?
That's important, because without that level of commitment, you'll abandon it in favor of easier projects.
Here's my book process:
Convince the publisher to give you a book contract.
Experience a wave of regret and foreboding when the publisher actually gives you one.
Spend the first few months after that sitting on the couch, binge-watching Netflix.
Start to panic.
Write during every waking moment. Bolt your office door. Take as much time off your day job as you can possibly take without get­ting fired. Ignore your family. Survive on very
little sleep. Snap at everyone who so much as looks at you.
I wish I could say I'm exaggerating. But I'm not. To quote Churchill, "When you're going through Hell, keep going."
Your output makes it look like you've never had a moment's hesitation. How do you make yourself sit down and write what's on your docket?
I would never consider myself the "world's best" anything … Except I do think I'm the World's Best Procrastinator.
Usually the only thing that saves me is my need to keep a promise. I always deliver what I've prom­ised. I can thank my parents for instilling that one.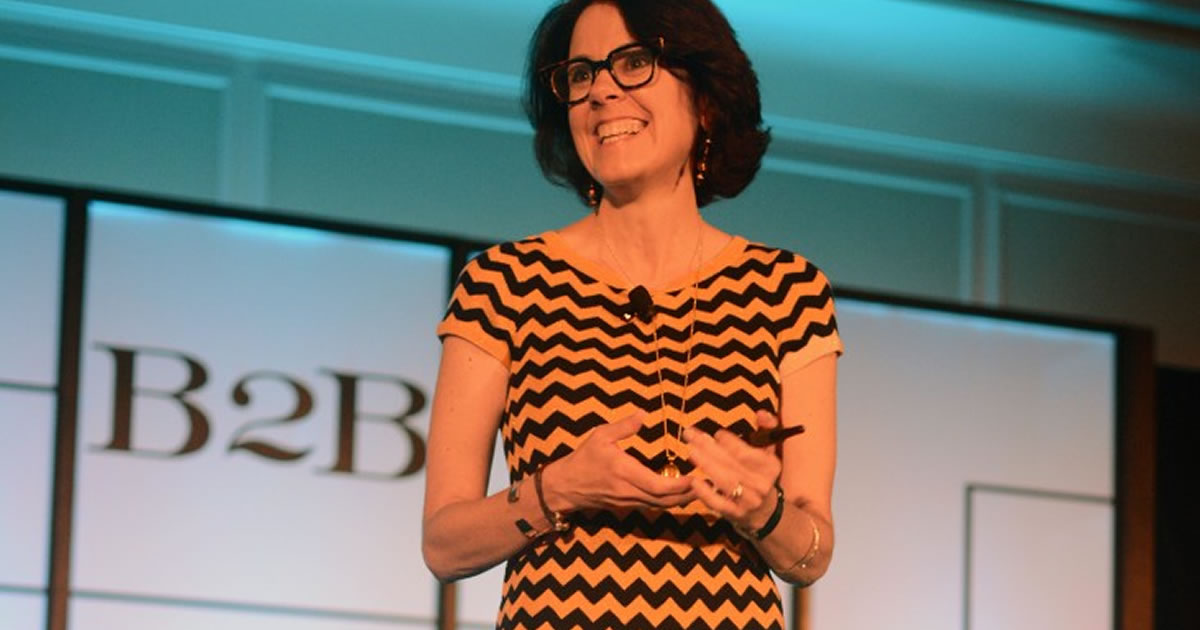 You've said you're your harshest editor. How have you learned to "kill your darlings" with­out hesitation?
I don't kill anything without hesitation, including my own words.
But I try to be quite stern with myself, because the best writing serves the reader … not the writer.
So I make each sentence (and every word in that sentence) earn its keep: Is this sentence indulgent? Or does it help the reader in some way? Does it explain, elucidate, or elevate the conversation?
It's easier to kill those darlings when you get out of your own head and into your reader's.
But sometimes it is difficult, because we do tend to fall in love with our brilliance, don't we?
So when I can't quite pull the trigger, my editor does. Everything you publish should be edited by someone else, because an editor brings a lot to the process — not unlike how a gem cutter makes even the most precious stone that much more appealing and valuable.
(In my case, my editor is also my significant other — so I trust his judgment implicitly. Except when he's wrong. Ha!)
You're a fellow Cavalier King Charles lover. How did you come to have your first Cavalier and what do you love about them?
This is my favorite question I've ever been asked.
Cavalier "lover" doesn't begin to express my level of obsession with these little creatures — I have only one now (my little tricolor Abby), but I've had up to four at once in the past … which is as nuts as it sounds.
Most of them came from CavalierRescue.org. I got Abby when she was about a year old, and she's the best dog I've ever owned.
Sometimes my kids suspect I consider her more than I consider them. And maybe they wouldn't be wrong.
You've called Boston home for a long time now … what's something interesting about living there that a non-Bostonian would nev­er guess?
Hmm. That not everyone drops their Rs (cah) and adds them in places they don't belong (idear). Most people don't guess I'm from Boston, be­cause I don't sound like I am.
Also, we have amazing restaurants. And inter­esting neighborhoods. And after living here all my life, I'm always discovering new things about Boston.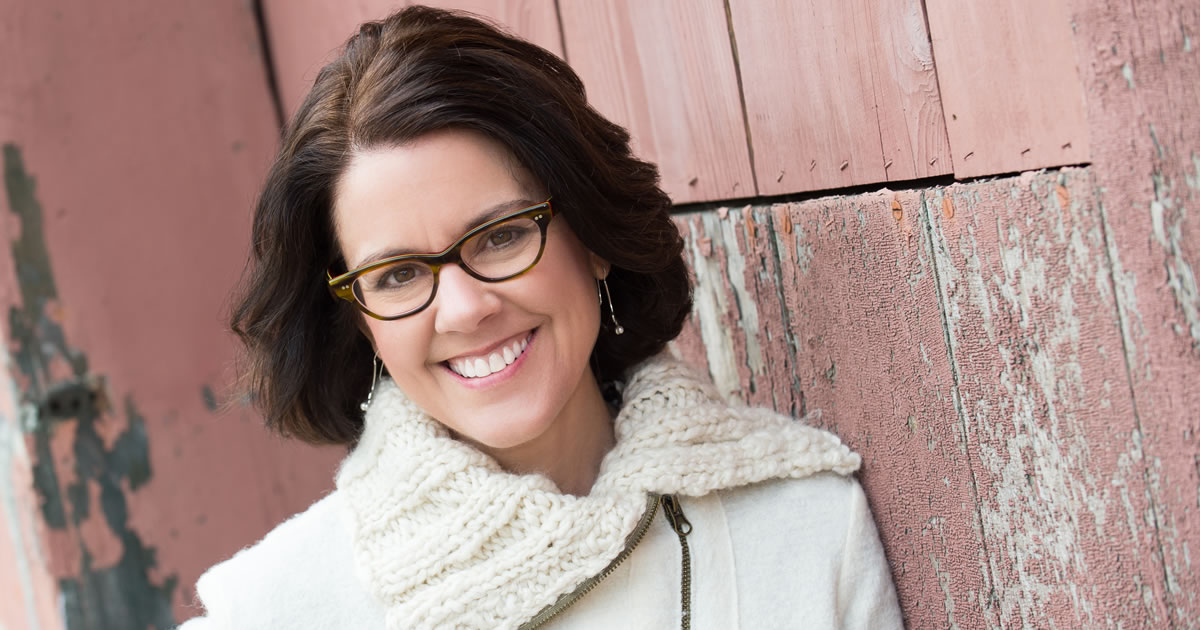 If you could time-travel, where would you go and why?
I just debated how to answer this … without get­ting too unnecessarily personal and heavy. But the short answer is that I'd go back in time just far enough to be with people I love who are no longer here. Because I still miss them every day.
What's your top advice on getting started for anyone eager to make a living crafting content?
To me, success comes down to two things: the skill and the slog.
Skill comes from getting good at what you do by commitment (to getting better) and practic­ing (to get there). So you want to be a writer? Just keep writing. Write every day — even if you write badly, at first. Learning to write well is more habit than art, as I said earlier.
The slog comes in the form of hard work — and hustle, in marketing yourself and your work. I learned this when I was 16 and newly behind the wheel of the driving school's Subaru wagon.
My instructor, an older grump of a guy named Henry, had directed me to a busy intersection, where he said I should signal and turn left.
I gripped the wheel as tightly as an anxious tod­dler grips his parent's hand, and as cars steadily streamed by, I waited for my turn to enter that intersection.
No one would let me in. I waited some more. The seconds felt measured in years. I could feel the wheel start to slick up in my clammy grip.
Finally Henry spoke: "Poke your nose out," he groused. "No one's going to invite you."
In the years since then, Henry's advice has helped me navigate my life in unexpected ways.
Poke your nose out. Raise your hand. Join. Take a seat. Take your turn. Create your own opportuni­ties. Try. Launch. Tell your own story. Because no one is going to invite you.
This interview was previously published in the April, 2015 issue of Barefoot Writer. To read more interviews from fellow Barefoot Writers be sure to checkout The Barefoot Writer's Club.

The Professional Writers' Alliance
At last, a professional organization that caters to the needs of direct-response industry writers. Find out how membership can change the course of your career. Learn More »

Published: December 21, 2017