Making the "Right" Decision about What Training to Invest In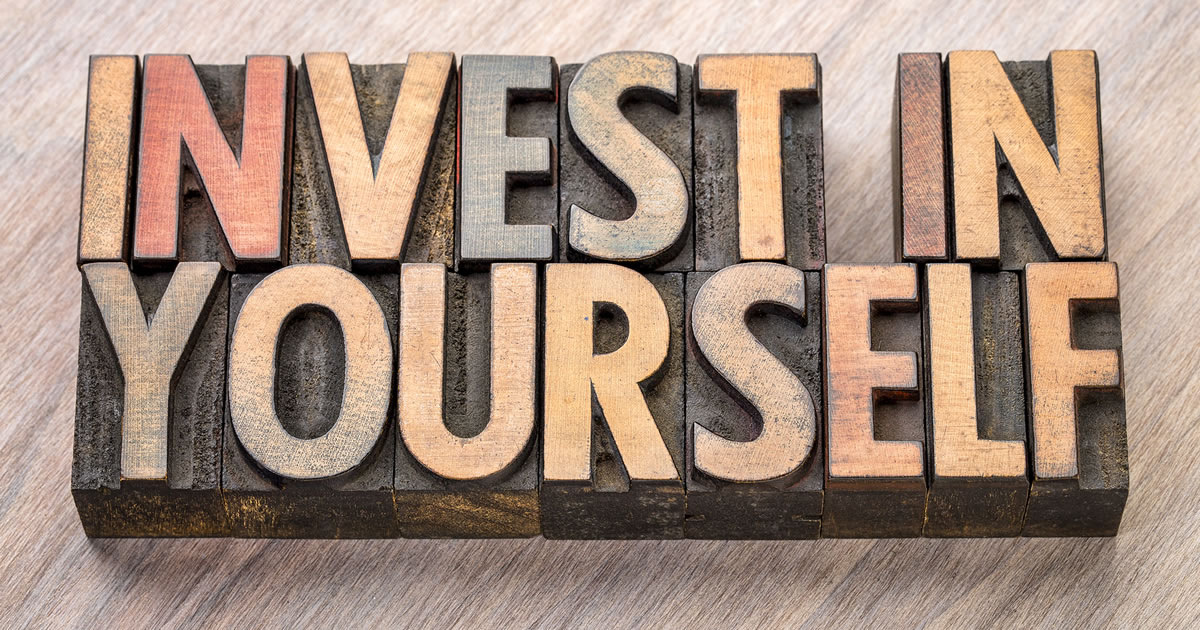 "Do you have a passport?"
Back when I was dating my now husband Jeremy, it was one of those early "deal-breaker" questions for me …
I wanted someone who embraced my travel bug and wanted to explore the world.
Funny enough, he replied he did not have a passport …
But he showed up on our next date with copies of his application. <3
When his passport arrived, we were excited to break it in …
So, we planned a trip to Spain.
There was only one challenge: neither of us spoke Spanish.
I suggested we should learn at least a little of the language before going, to give ourselves some confidence when navigating small towns.
That Christmas, I opened one of my gifts from him, and lo and behold, he had bought me the Rosetta Stone program for learning Spanish. I was so excited and could hardly wait to get started.
Now, if you're not familiar with Rosetta Stone, it's a home-study program that boasts having taught millions of people to speak another language. They have a unique approach to teaching, and even have a six-month guarantee.
And there I was that Christmas morning, with the opportunity to learn Spanish … and I didn't even have to pay for it!
That was 12 years ago, and our trip to Spain has come and gone.
We had an amazing time … even though neither of us still speak a lick of Spanish.
You see, that Rosetta Stone program is still in the box.
Once the initial excitement passed, and my busy daily life resumed after the holidays, I simply never got around to taking the program.
Maybe you've experienced something similar?
If so, you're already familiar with two valuable lessons when it comes to investing in any type of learning program, training, or coaching …
First, you are the one in control of your life. Nobody else.
Had I actually spent the time taking the program …
Studying …
Practicing …
I have all the confidence in the world that I would be able to speak Spanish.
I've read the success stories and have spoken to people who experienced great results with the Rosetta Stone programs.
Because it's not just about getting access to the information. It's what you do with that information.
You are the only person who can determine whether or not you'll be successful. You're the one in the driver's seat.
As for the second lesson …
It hard to value something that's free.
Remember, the Rosetta Stone program was given to me as a gift. And while it was a very thoughtful gift, the fact that it was a gift actually attributed to my failure.
Let me explain …
Because I didn't make the decision to buy the program, I never truly valued the outcome enough to be successful.
I never went through the decision-making process … to come to the conclusion that learning to speak Spanish was worth the investment (both time and money) … and finally to see the Rosetta Stone program as the solution, and value it enough to spend my own hard-earned money on it.
Just like with having accountability for your actions, you are the only person who can decide if something is valuable enough to you.
And while someone may want to help you, you will do yourself a disservice if you don't make those important decisions for yourself, and commit to investing in yourself and following through.
I get emails all the time from aspiring writers wanting my advice … should they buy a particular program, do I think they should attend Web Intensive, are they ready to join Circle of Success …
But I don't believe in "selling" anyone on such an important decision.
So instead, I help them decide by posing some questions you might want to consider the next time you're considering an investment in your own writing career …
Does the investment move you forward towards your goal?
How much do you value the potential outcome (the desired benefit)?
What will you need to put in beyond the money to achieve that outcome (time, work, etc.)? And are you ready and willing to do what it takes?
What will your writing career look like if you do invest? What will it look like if you don't?
And of course, can you afford it?
These questions will help determine if the investment is right for you. And then, help you get the outcome you desire.
Even though we didn't speak the language, I have no regrets about visiting Spain …
And I still hope to learn Spanish. In fact, I'm thinking about investing in a tutor so our kids can learn too!
Do you have an investment you're considering? Need any help making the decision? Post in the comments below!

The Professional Writers' Alliance
At last, a professional organization that caters to the needs of direct-response industry writers. Find out how membership can change the course of your career. Learn More »

Published: December 7, 2017