The Most Efficient Way to Earn a Great Living as a Freelance Writer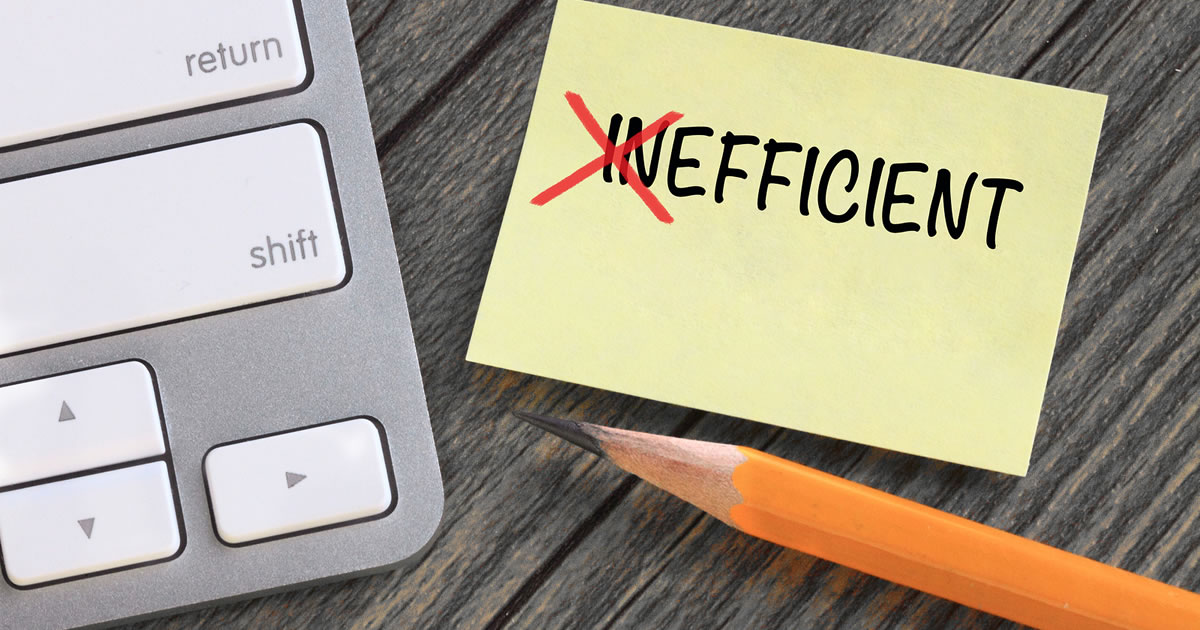 Do you know the most important requirement for building a well-paid writing business?
Is it writing skill? A computer with an Internet connection? A never-ending supply of coffee?
No, no, and sadly, no again.
It's getting paid for your writing. Because if you're not getting paid, you have a hobby, not a business.
Finding new paying clients takes both effort and time.
But what if there were a faster, more efficient way to build a high-paying writing business than constantly hunting for new clients?
There is: make more money from the paying clients you already have.
It's all about building strong relationships with the right clients. The process is similar to any other relationship … in fact, you could compare it to finding the love of your life.
5 Stages of a Great Client Relationship
Stage 1 — Asking Them Out
Before you can ask a client for repeat business, you need to get hired the first time.
Your hands may sweat and your voice may shake, but eventually it comes time to put yourself out there and ask for that first chance on a project.
Ask a complete stranger or casual acquaintance to join you on a 10-day Caribbean cruise as a first date and you're as likely to get a restraining order as a "Yes."
So why should potential clients, especially those who don't know you yet, agree to pay you to write for them? They won't — until you minimize their risk.
Fortunately, there are simple ways to do exactly that. One is to start small. Try offering to write some fresh collateral copy or suggest a new lead angle rather than gunning for a 24-page sales letter your first time out.
Another tried-and-true, risk-minimizing opening for new writers is to offer to write on spec. Present your prospective client an idea and offer to write part of it for free so they can see whether they like your work. When they do, you get paid to complete the project. It's the writing equivalent of offering to buy someone a cup of coffee at the local cafe. All they risk is a little time.
Still too nervous to approach that dream client?
Practice your "opening lines" on any of the thousands of other potential clients available. You'll gain the experience and confidence needed to approach your favored client … or meet an even better one in the process.
Stage 2 — First Date
Okay, they said "Yes!"
Project requirements in hand, it's time to get to work.
Just like any first date, the impression you make now can lead to greater things — or leave you looking for a new partner again.
Your writing will be important here. But so is whether you hit deadlines. Are easy to work with. And actually fulfill the purpose of the assignment.
Make sure to get a clear understanding of whom you're writing to and what your client expects before you start cranking out copious volumes of eloquent verbiage.
Otherwise, you might as well pick up your vegan date an hour late for a meal at the fanciest steakhouse in town. Great substance, but poorly matched.
Pay close attention to your "date" here and you may find ways to expand your relationship early in your first outing.
"That new order form would look great covered in a nice lift letter."
"What a wonderful sales letter and product you have there, how about a related special report to go along with it?"
You get the idea …
Stage 3 — Hitting It Off
You nailed the first project, congratulations! Or, at least your new client still accepts your calls.
Truth be told, even if your writing needs improvement, being easy to work with and meeting deadlines goes a long way toward securing repeat engagements with most clients.
At this stage, your client sees potential in growing a relationship with you and the feeling is mutual. So you get hired again.
Much of the first project awkwardness — discovering the right people to talk to, signing contracts, communicating tax info and so on — are in the past.
Most importantly, this is when the magic of repeat business begins to make it easy to build the writer's life you've been dreaming about.
As you successfully complete each new project, you remain top-of-mind with your client. Soon they start reaching out to you with new writing opportunities.
You might even land that coveted 24-page sales letter or e-book project now.
It's time for you and your client to consider whether this might be more than a casual fling.
Do they need more copy on a regular basis? Do they value your writing enough to pay you well for it? Are there larger opportunities you can pursue here?
Find a great client who hires you for that second, third, and fourth project and it could be time to take it to the next level.
Stage 4 — Going Steady
What's better than repeat business? How about a guaranteed paycheck from your best clients every month?
When your client and you agree that you're a great fit to write for them on a regular basis, a retainer can be in the offing.
A retainer lets you maintain your independence as a freelancer but reserve writing time for your favorite clients for a set fee.
You need not be constrained to a single retainer, either. Many copywriters "play the field" and "go steady" with multiple clients at a time. Some believe this approach to be the best of both worlds, combining the flexibility of a freelance business with steady income from multiple sources.
This way, even if you lose a client, you still keep the majority of your regular income. Income stability from steady clients plus the continued freedom to approach new ones opens the door to rapidly growing your writing business. Soon the only limit to your income will be how much time you wish to write and how productive your writing time becomes.
Stage 5 — Putting a Ring on It
Whether it's "love at first sight" or the gradual evolution of a growing relationship, some writers find bliss at the "going exclusive" altar.
For some, this means becoming a bona fide employee — whether you work at the client's place of business or remotely.
For others, going exclusive leaves you technically a freelancer, but you agree to forsake all others — at least for the term of your working relationship with that client.
While some might consider going exclusive the opposite of the freelance life they envisioned, many writers find working exclusively for the right client allows them to rapidly grow their skills with the income stability of a regular job.
Going exclusive for great clients often offers other perks, too. Paid training and the chance to broaden complementary skills like SEO and marketing are common. And the camaraderie of a team combats the loneliness some writers feel when flying solo.
There are trade-offs at every stage. You may never choose to go exclusive with a single client. Or it may be the best thing that ever happened to your writing business.
But by at least knowing in advance what to expect, you'll be able to build your writing business with confidence, whichever path you choose.
Questions about any of the stages? Or have you experienced a different stage when building client relationships? Post in the comments below.

The Professional Writers' Alliance
At last, a professional organization that caters to the needs of direct-response industry writers. Find out how membership can change the course of your career. Learn More »

Published: December 13, 2017