Uber, Airbnb, or Etsy? You're Better Off with Your Own Money-Making Website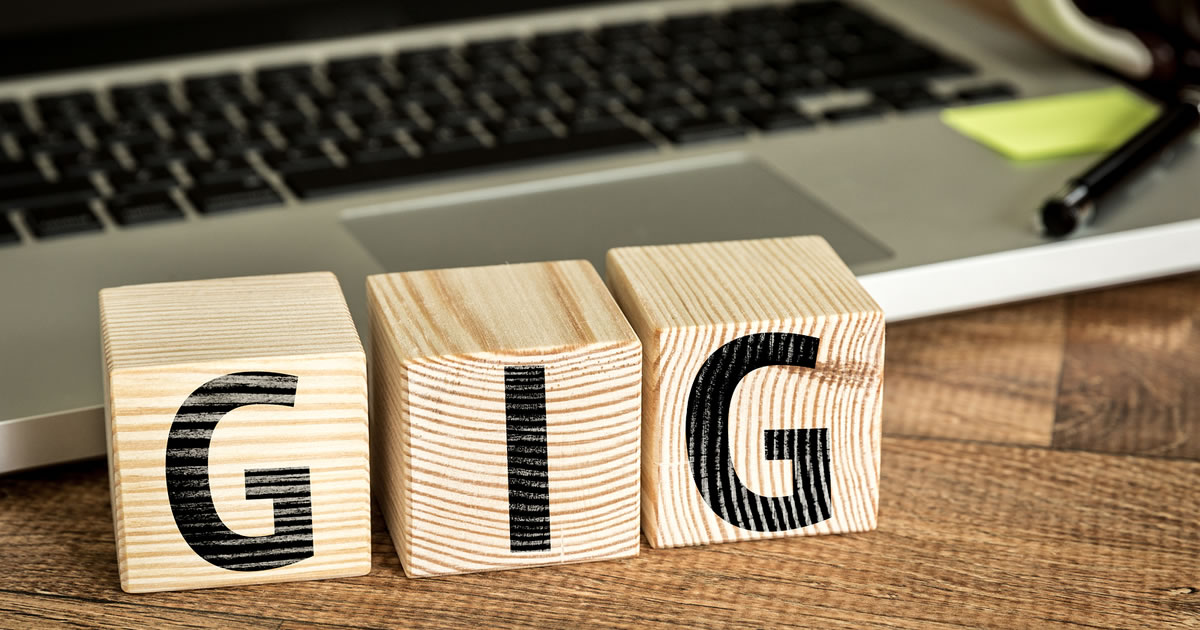 The last few years have seen a dramatic rise in what economists call the "gig economy."
What is the gig economy? It's a labor market in which people make additional alternative income with temporary and part-time work.
In essence, these people become independent contractors. In fact, a recent study done by Intuit found that by the year 2020, 40% of Americans will make up the gig economy as independent contractors.
What's the appeal of being an independent contractor? Well, being a "gig worker" allows you to generate several different streams of independent income, instead of relying on a single career path, or a single job.
Examples of these gigs — or side hustles — include being an Uber driver, renting out a room through Airbnb, selling arts and crafts through Etsy, or offering your services as a handyman through TaskRabbit.
Most gig workers keep their main 9-to-5 job, and supplement that income with one or more of these gigs or side hustles. The side hustle generates valuable additional income and acts as a safety net in case of job loss.
This growth in alternative sources of income has been driven by two powerful forces.
First, people no longer feel confident they can rely on their principal jobs. The days of being employed for life by a single company and getting that nice gold watch on the day you retire are long gone. People are rightly cautious about relying too heavily on income from that one, traditional job.
The second force at play is the rise of the sharing economy that has been driven by the growth of the Web, mobile phones, and apps. For example, a ride-sharing service like Uber could barely function without smartphones.
Uncertain employment prospects — and a rise in tech and mobile devices — have given people not only the motivation to seek out part-time sources of income, but also the means.
But … here's the part of the gig economy most people don't know about …
For most people, these part-time side hustles really don't make much money.
For example, the median income for someone renting out a room through Airbnb is just $440 a month.
The median income for an Uber driver is just $155 a month.
And if you want to sell arts and crafts through Etsy, be aware that the median income made by your fellow creators is just $40 a month.
In other words, while the extra income people make from these side gigs may be welcome, it's not exactly easy money. Nor does it represent much of a safety net if the day comes when you do lose your principal job.
Meanwhile, along with thousands of others, I'm doing a whole lot better …
Yes, I have a side hustle too. As do thousands of other people who are following the same path.
But this side hustle predates Airbnb, Uber, and every other opportunity that has grown up through mobile apps.
My part-time income has been putting money into my bank account for over 10 years now. And that income has flowed into my pocket every single month.
In addition, my monthly median income from this part-time gig of mine is a lot more than $40 a month. More than $155 a month. And more than $440 a month.
What do I do? In a sense, it's the original online side hustle.
I write a website on a topic I love. My topic is gourmet coffee.
This is truly a source of alternative income. Better still, from my point of view, it's a source of passive income.
What do I mean by "passive income"? I mean I don't have to "turn up for work." I just write new pages for my coffee website when I feel like it, include ads and other money-making links on each new page, and then wait for the income to start flowing in.
An Uber driver needs to get in her car and put in the hours. She gets paid only when she's driving. An Airbnb host has to prepare a room, keep it clean, change the sheets, deal with her guests, and so on. And someone selling on Etsy makes money only by making and selling her crafts.
They all get paid when they work. And when they're not working, they don't get paid.
Meanwhile, over on my coffee website, pages I wrote 10 years ago are still making money today. And when I take a two-week vacation, my website keeps on generating income while I'm away.
Sure, I have to work to keep the site up-to-date. But I put in that time when it suits me. And I keep earning money even when I'm not adding new pages.
And here's the best part …
I have taught thousands of people how to do the same thing as me. Each of them has chosen their own topic to write about. And some of them are earning a great deal more than I am with my coffee website!
I thought I was doing pretty well, averaging over $3,500 a month in income just by writing about coffee. But some of my students are doing much better than that!
Money-Making Websites are perhaps the best side hustle of all.
The growth of the gig economy is a sign of the times.
It's a fact that people can no longer rely on lifelong employment with a single company, or even in a single career.
And it's a fact that most families are sorely in need of some extra income.
That's why all these app-based services like Uber and Airbnb have done so well.
But do some research before you choose your own side hustle.
And as part of that research, check out the potential of writing your own Money-Making Website.
Do you have any questions about getting started with a Money-Making Website side gig? Leave a comment below and Nick will help you out.

How to Write Your Own Money-Making Websites
Learn how to write an information website in your spare time and earn $1000, $3000, even $5000 a month in passive income. Learn More »

Published: December 26, 2017