High School Senior Finds
Inspiration at Bootcamp and …

Practical Skills She Can Apply to Her Copywriting Job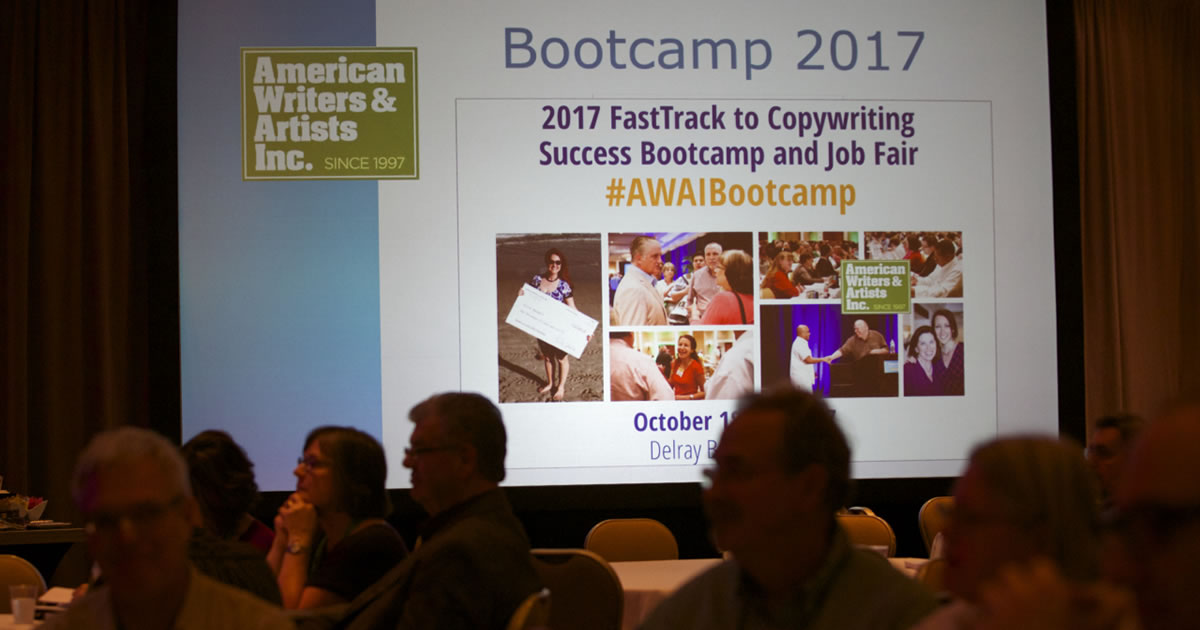 Copywriters come from all walks of life and every background … from every corner of the world.
All ages are represented too. And that was certainly the case at the last AWAI FastTrack to Copywriting Success Bootcamp and Job Fair. Among the attendees was high school senior Isabel Adams.
"I attended Bootcamp because I love to write! So when my dad mentioned the possibility to go I jumped at the chance to go and be around people that have WAY more experience in this area," says Isabel.

"The biggest lesson I learned was being bold! I was in the session for beginners and one of the speakers, Rebecca, said: 'Be bold! You guys are copywriters!' Then later on in the week, Ilise Benun said in her solo presentation that confidence was overrated.

"I was EXTREMELY curious so I went and asked her about why she thought that and she told me that too many people use confidence as a hurdle and an excuse. So psych yourself up and be brave! I have taken that advice to heart and been practicing her advice since I got home!"
The lessons learned at Bootcamp have served Isabel well in her current copywriting job — she's the editor-in-chief for a monthly newsletter for The Brave Enough to Fail project. She's responsible for providing content that appeals to the audience of teens and younger kids, writing the newsletter, editing, reviewing new content, and sending it out.
"The Brave Enough to Fail program goes into schools nationwide and gives free motivational speeches, along with several scholarships to be given away to the students that meet the guidelines. The director tries to motivate students to pursue their dreams, believe in themselves, and reach their goals in life!" says Isabel.
Isabel landed her copywriting job by winning first place in a short story contest — the program director then asked her to take on the editor role. Because she believes in their mission of helping kids achieve their dreams, she jumped at the chance. And she says her new copywriting training is going to be a huge asset to the organization.
"I believe with this program, copywriting will have the opportunity to grow itself and the business greatly!" says Isabel. "Seeing how this program NEEDS advertising, growth, and good content writers … I can't think of ANY group of people better suited for that than copywriters!"

The Professional Writers' Alliance
At last, a professional organization that caters to the needs of direct-response industry writers. Find out how membership can change the course of your career. Learn More »

Published: December 28, 2017