A Clever Way to Make $100 a Day Without Clients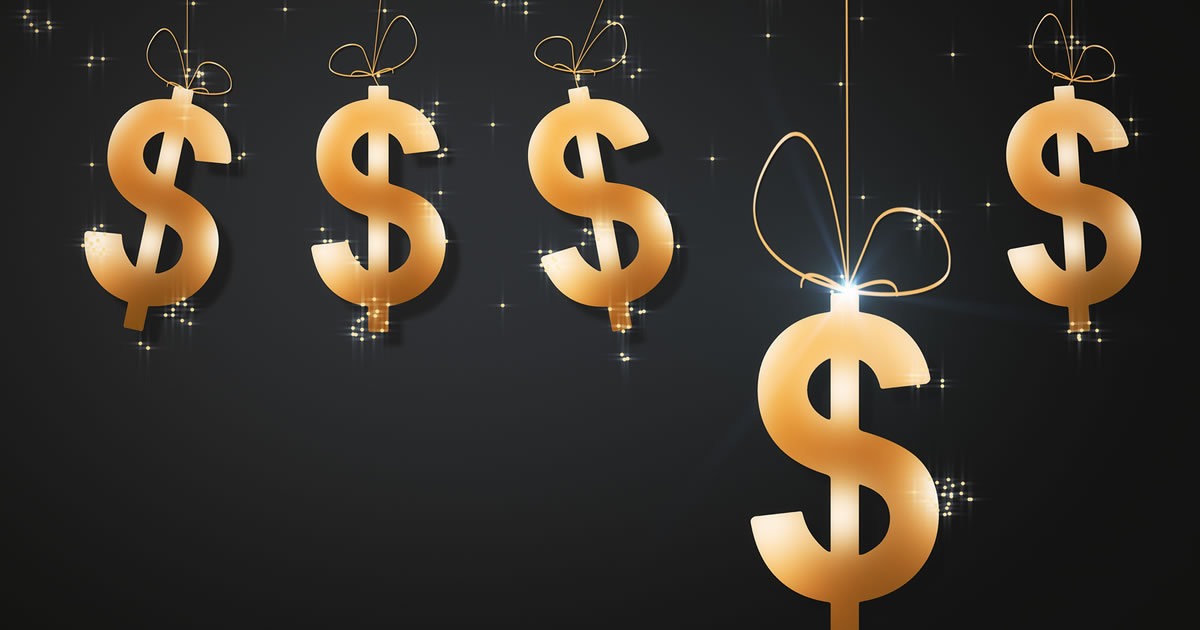 Welcome to 2018!
Since we're at the very beginning of a brand-new year, let's start out by answering this simple question:
"If I could just get one more client, I would want it to be _______________."
How would you fill in the blank?
Maybe it's your dream client … the one you've been trying to land a project with for the past year. Or maybe it's a small business in your area that needs copywriting help. Or maybe it's your first client ever.
No doubt there are lots of ways you could fill in that blank.
But what if there were a way to make money writing without getting one more client … would you be interested?
Good, because what I'm going to tell you about this first day of the New Year is how to make extra money from your copywriting without having to get one more client.
And here's the thing, Dear Copywriter. Even if you don't decide to do this thing for yourself, the skills you'll learn will make you a more in-demand copywriter. And the more in-demand you are, the more money you wind up making.
So it's a win-win either way.
I'm talking about creating your own Money-Making Website.
You see, when you create your own website, you're putting into practice the skills and know-how most every major client wants you to have these days.
For instance, as a website owner, you have to know how to write posts and articles that are optimized for search engines (or SEO). That's how people searching on the Internet find your site.
And it's not a complicated process either. It's a matter of finding out what search words and terms people are using and then making sure your posts have those words embedded throughout.
These days, website platforms come with built-in SEO extras. Or you can download SEO plugins to your website. They work similar to having a checklist, where you make sure certain elements are filled in. (Nick Usborne has a complete program that walks you through different ways to get traffic to your site. You can find out more about it here.)
Once you learn about SEO and how to use it for your own site, you can then add that to your list of in-demand skills. And SEO is one skill many companies expect copywriters to know something about.
Why? Because it's where they are spending lots of money. A recent Forbes article showed that SEO spending will reach about $80 billion by 2020.
Another insight you gain from having your own Money-Making Website is how online ads work. Once you have a website up and running, you make money by allowing ads to appear on your site.
Google offers website owners access to its AdSense program. These are online advertisements of various sizes created by other businesses that participate in Google's AdSense program.
Google places those ads on websites that have related content. Each time a visitor to your website clicks on that ad, you get paid money from Google, who in turn gets paid a fee from the company who supplied the ad.
In some cases, you could make as much as $100 to $300 a day. That works out to about $36,500 up to $109,500 annually.
This is extra money you're making without a client.
Plus, you gain the added benefit of understanding how online advertising works. So when your client asks you if you know anything about banner ads, you can say, Heck Yes.
And while you aren't writing the copy for those ads on your website, you inevitably learn what kind of ad copy works and what doesn't. So if your client asks you if you know how to write ad copy, you can say Heck Yes.
Having a Money-Making Website is akin to "practicing what you preach." There's nothing more a client appreciates than a copywriter who knows how to make money.
It also gives you the chance to practice writing daily. In most cases with a Money-Making Website, you'll get more traffic when you have fresh content. That means writing new articles daily.
What better way to perfect headlines than writing one each day? When he was with Copyblogger, Jon Morrow taught himself how to write perfect headlines by writing 10 a day for an entire month to impress his boss, Brian Clark.
By the time he was done, he had written 300 headlines.
I have my own Money-Making Website. I use it not only as a source of extra income but as a way to stay up-to-date on the newest marketing techniques and strategies companies are using to bring in customers.
Maybe the way to fill in the blank to my question is this:
"If I could just get one more client, I would want it to be me."
Your takeaway: Consider creating a website of your own, on a subject you like. Dedicate time to learning how to write content for your site, and over time, you should be able to make extra money without getting an extra client.

How to Write Your Own Money-Making Websites
Learn how to write an information website in your spare time and earn $1000, $3000, even $5000 a month in passive income. Learn More »

Published: January 1, 2018