How These 3 Search Engine Changes Offer You Paid Web-Writing Opportunities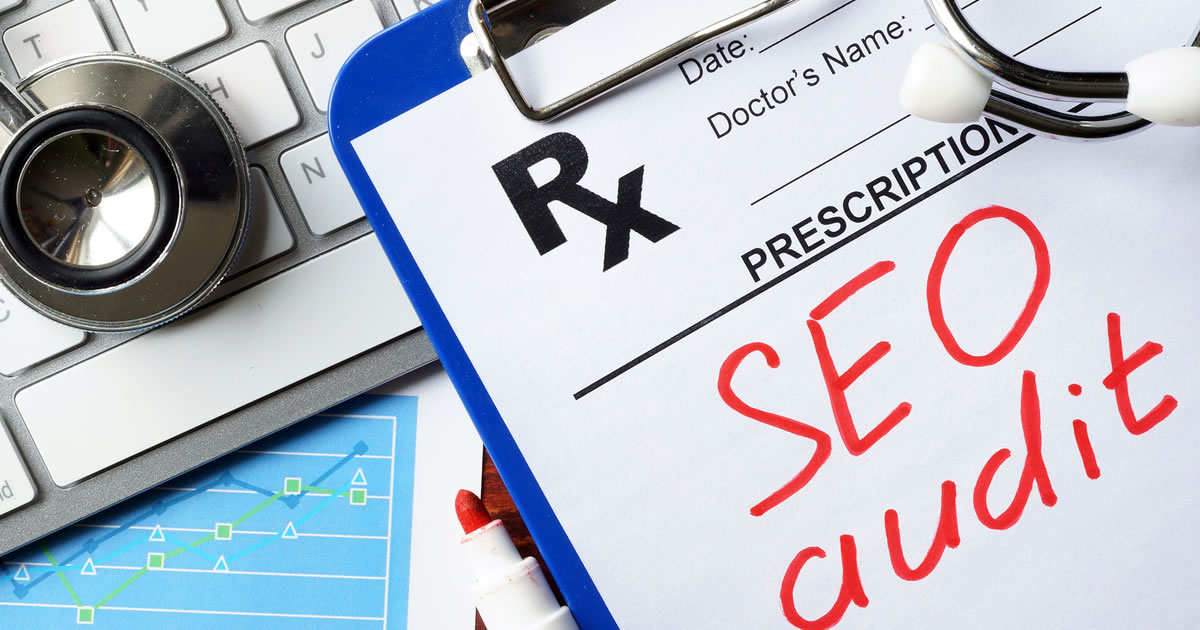 Three important changes rocked the Internet search world recently, but most companies aren't aware of them.
Why is that?
Well, consider the busy marketer or business owner.
Every day, their working life is packed with marketing plans, implementing campaigns, keeping track of the creative work, budgets, daily social media needs, perhaps juggling hundreds of different marketing tactics, and more … all while managing staff and running many other aspects of the business.
It's very likely that they have NO TIME to keep up with changes in how their websites perform in search engines or on mobile devices. This is when their lack of knowledge becomes your paid writing opportunity.
Not only that, but you also become their champion.
When you're the copywriter who is keeping up with the latest web-industry changes — and you're helping clients catch up and get ahead of their competitors — you're the superstar they can't live without.
So what are the three important changes that are shifting power across the entire online landscape?
1. Websites that use https (vs. http) are being favored in Google results — and by consumers — because they're more secure.
This isn't exactly something that just happened.
Back in 2014, Google announced that it would give an HTTPS ranking boost and "encourage all website owners to switch from HTTP to HTTPS to keep everyone safe on the Web."
In 2017, it became real because suddenly it was impacting just about every site you'd come across. You may have noticed that when you'd go to a website using http, you'd get this type of warning message: (!) "Connection is Not Secure."

Well, shoot. No client wants visitors to see that on their website. Why was this happening?
First, a definition from InstantSSL:
"Hyper Text Transfer Protocol Secure (HTTPS) is the secure version of HTTP, the protocol over which data is sent between your browser and the website that you are connected to. The 'S' at the end of HTTPS stands for 'Secure'. It means all communications between your browser and the website are encrypted."
Okay, that's fairly clear. But what makes http less secure?
Again, from InstantSSL:
"All communications sent over regular HTTP connections are in 'plain text' and can be read by any hacker who manages to break into the connection between your browser and the website. This presents a clear danger if the 'communication' is on an order form and includes your credit card details or social security number."
Yikes. Now it all makes sense.
But most clients have no idea this is happening, and they haven't upgraded to https — so they're not getting the same Google ranking boost that https sites get.
Once you make clients aware of this change, they'll want to fix it right away. They'll be so glad you're on their team.
2. Google just expanded what it displays for website descriptions. By a LOT.
This is great news for website owners. You see, when you go on Google to search for something, you see a list of results that include descriptions (also called "snippets") about each web page.
Now, the displayed descriptions used to be about 150 characters/spaces before being truncated (cut off) by Google and other search engines.
But in December 2017, Google announced it was expanding the length of descriptions, to provide more descriptive information for searchers. The new character/space count is roughly 300 — double what it used to be.

This is awesome news for your clients. It means they can revise all their web page descriptions (also known as Meta descriptions) to provide more helpful, unique, and irresistible copy that prompts prospects to click and visit the site. Beautiful, right?
But who writes those descriptions/snippets? YOU DO.
Most companies don't have a professional copywriter creating those descriptions, and once again, you'll be their hero because they have you.
You can help your clients revise every description, and it may just bring in a lot more traffic … especially if the competition hasn't caught on.
3. "Mobile-first indexing" is not a passing fad, it's the rule.
In 2017, mobile traffic continued to stay ahead of desktop computers, with a 52.64% share of total global online traffic. This means more people are accessing the Internet through their smartphones and tablets than desktop computers or laptops.
This can be devastating to a business that doesn't have a mobile-responsive website. Why?
To begin with, Google's "mobile-first indexing" means it favors websites that are designed for easy reading and functionality on mobile devices. The reason is — Google is dedicated to the best experience for people searching online.
Old-school websites that require scrolling, squinting, and hunting just won't do anymore. It's proven that mobile users hate that, and Google is listening.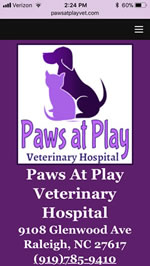 The mobile-responsive site screenshot, at right, does all the right things a pet owner would need when searching for veterinary care via their smartphone: Business name, location, and phone number (click to call). And up in the right corner, they can click on the navigation to see more. This is an example of a user-friendly mobile display.
In a webmaster article, Google stated that their algorithms will, "Primarily use the mobile version of a site's content to rank pages from that site … and to show snippets from those pages in our results."
Wow. If a client doesn't have a mobile-responsive site, they're going to be left behind and miss countless opportunities to reach prospects and customers.
How can you help your client catch up with these changes and any other problems they're not aware of?
By providing web content Site Audit services — a valuable consulting service that opens the door to all kinds of web copy projects.
These three recent changes are just the beginning of what you can find for clients during a Site Audit. There are 35 other website "must-do's" you can identify for clients and help them fix any gaps or errors.
It's a highly valued service (you can charge $1,000-$2,500+ per audit), and it opens the door for you to do all the content upgrades at an extra fee!
With a Site Audit, you can help marketers and business owners see where they can improve their websites and keep up-to-date with the latest changes on the Web. With this one simple service, you're their hero!
Do you have any questions about how you can get started with Site Audits? Share here in the comments below so we can get you the answers.
Editorial Note: Want to start getting paid to write Site Audits NOW?
Pam Foster has outlined everything you need, including the tools, techniques, and the 35-Point Usability Checklist she uses herself, all inside the AWAI program, Site Audits Made Simple: Consult Your Way to Lucrative Web Copywriting Projects.
Check out all the details here.

Site Audits Made Simple: Consult Your Way to Lucrative Web Copywriting Projects
Pam Foster reveals how you can make as much as $2,500 auditing websites while setting yourself up for even bigger web copywriting projects. Learn More »

Published: January 24, 2018