The Genius of "AND": An Easy Way to Grow Your Worth with Freelance Writing Clients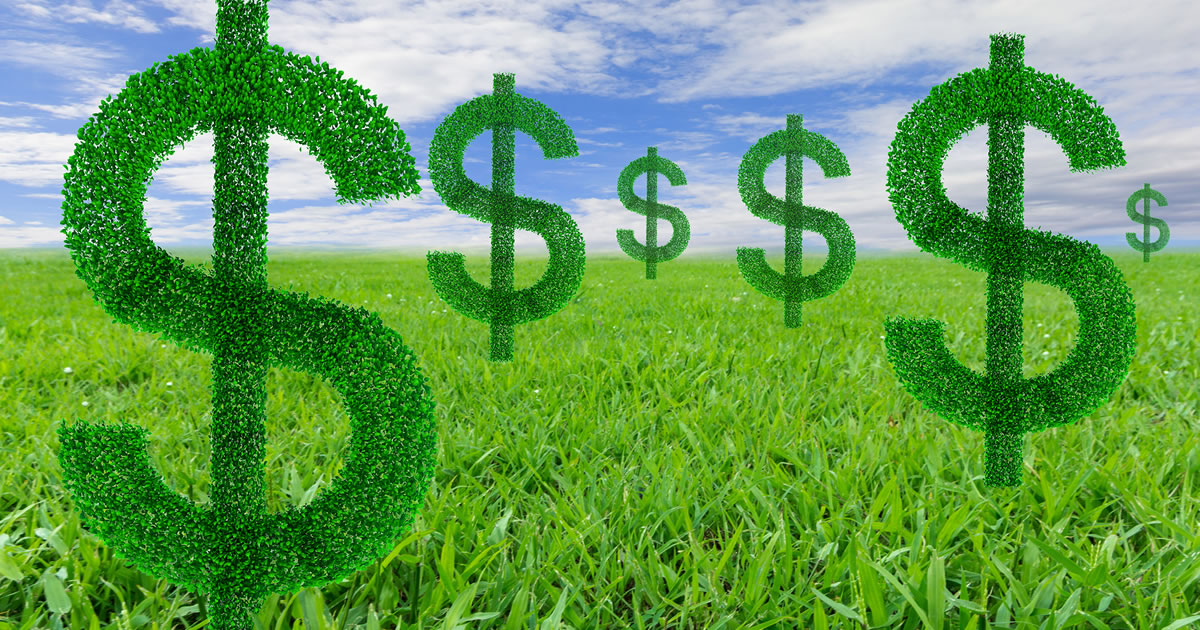 In copywriting — as in life — most things are not 100% stand-alone items, living in complete isolation. Everything is somehow connected in order to function properly.
Take your yard, for instance.
You can't grow a beautiful lawn by just flinging grass seed on the ground. You need these other related elements:
Preparing the ground with a rake or hoe AND …
Properly/evenly planting the seeds AND …
Using the right fertilizer AND …
Daily watering AND …
Sunshine and warm weather.
That's five different things connected together in order to create a beautiful lawn.
It works the same way with copywriting projects.
To attract and land really great freelance writing clients — you'll want to offer what they need.
That's where the Genius of "AND" comes in.
Clients who need copywriting help for their marketing campaigns aren't likely to need just one thing. They need many things.
Most marketing campaigns are made up of several different elements, ALL which must be written.
Here's what I mean.
Let's say a potential client calls and asks if you know how to write emails.
You say, "Sure thing!"
Then you should ask, "What are the emails promoting?"
The client may say, "We'd like our prospects to download a new free report we're creating."
A-ha! Now it's time for the Genius of "AND":
You respond with, "Who's writing that new free report?" AND …
"Who's writing the landing page where prospects (the email readers) go to download the free report?" AND …
"What happens AFTER the prospects download the free report? Is there a follow-up email series, for instance?"
More than likely, the client needs a copywriter for each of these pieces.
When you use the Genius of "AND" — you now become the go-to copywriter for ALL the marketing campaign pieces.
I did this very thing to land one project after another. That's why I started this article with the lawn analogy, because a couple of years ago, I created a multi-faceted campaign for a B2B (Business-to-Business) grass seed/turf company that sells an innovative control-release fertilizer ideal for golf courses.
The project involved promoting this new fertilizer at a major golf-industry conference.
The mission was to get a massive amount of traffic to the client's booth, so grass/turf distributors could show the new fertilizer to their clients (golf-course greens management professionals).
In short, my copy needed to get distributor reps to bring their customers to the booth and see why THIS fertilizer is the best on the market.
The offer was twofold:
Get a $100 Cabela's gift card when you bring your customers to our booth
Get a trade-show only discount price on the new fertilizer
Here are the elements I wrote as part of their multi-faceted campaign:
Invitation email message: Along the lines of "Get a gift card and exclusive savings when you bring customers to our booth at the upcoming trade show!" AND …
Landing page: A single, specific page with copy that conveyed "RSVP on this landing page to indicate when you'll be stopping by our booth." AND …
Thank you email: A follow-up message thanking the distributor rep for stopping by the booth with customers, reiterating the benefits of the fertilizer, and delivering the gift card(s) they earned. AND …
Follow-up sales email: Another message to help distributor reps close more fertilizer sales with their customers. This included a link to a savings calculator and other helpful sales tools. AND …
Web page: The helpful page that supports the distributor's success, with a savings calculator and other tools.
Of course, the client could have just asked me to write the emails, but the landing page was critical to getting reps to RSVP — to make that commitment and visit the booth. AND, the sales-tools web page was critical for helping reps close more sales.
Now you can see how important it is to offer your client a variety of copywriting skills, such as:
Email copywriting AND …
Landing page copywriting AND …
Web content writing AND …
… Much more! Right now, there are at least 75 different projects you can offer clients to support their marketing efforts.
That's why it's smart to use this Genius of "AND" technique with every freelance client you speak with. You'll grow your value with them — which means more revenue for you!
Have any questions for Pam about her technique? Please share in the comments below and she'll be sure to answer them!

The Professional Writers' Alliance
At last, a professional organization that caters to the needs of direct-response industry writers. Find out how membership can change the course of your career. Learn More »

Published: January 10, 2018