The Power of Combined Experience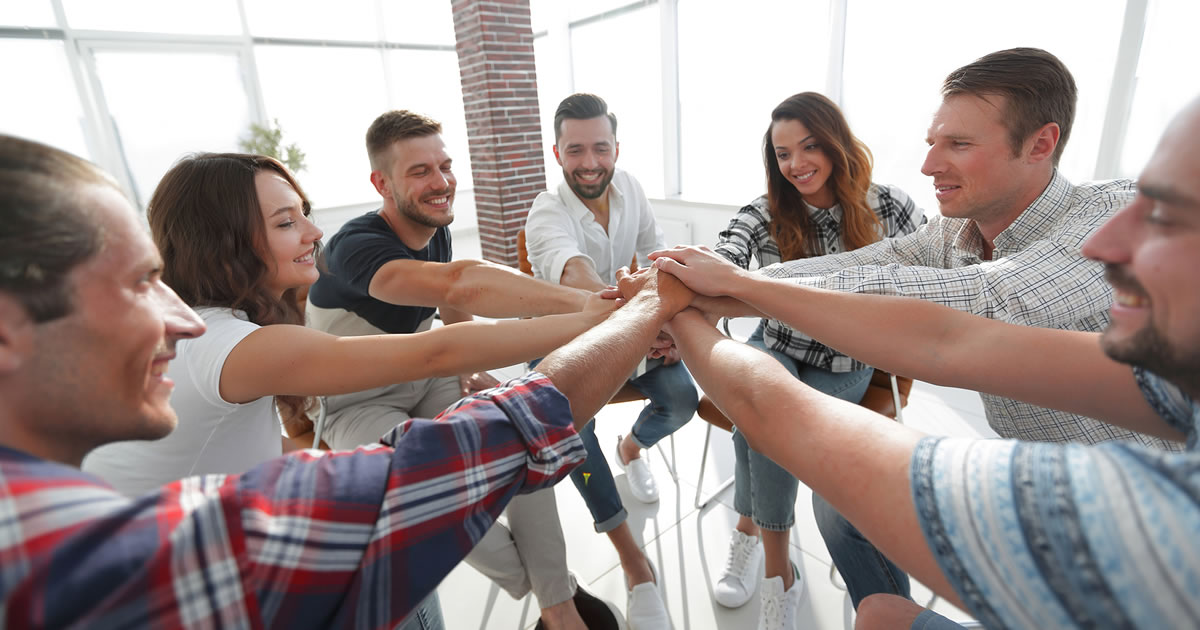 There's a saying, "If you want to go fast, go alone. If you want to go far, go together."
The fast option sounds tempting, doesn't it? Who wants to reach their goals slowly?
The problem is, before too long you hit a wall.
It could be the wall of time — you simply can't do any more in the time you have available.
It could be the wall of knowledge — you're not sure how to handle a project, business issue, or situation with a client.
If you're a solopreneur and you hit one of these walls, then what?
That's when to go far, going with others matters.
Getting the right people to "go" with is a critical step in growing a freelance copywriting business that's successful and that you enjoy.
There are three types of people you'll need as part of your circle … the ones that will become part of your "go-to" team. As we go through each type, think of who fulfills (or could fulfill) each role in your own business.
Support and Specialists
Think of this group as anyone who helps you operate your business and get tasks completed more quickly.

It could be a virtual assistant, a website designer, or an accountant.

For example, Bob Bly has an arrangement with Ilise Benun to do his marketing, which allows him to focus on his writing.

Clayton Makepeace has long utilized "Copy Cubs" to provide supporting copy for his big projects.

And many freelancers have used freelance graphic designers for their logo, website, or client projects.

These professionals can make all phases of building your business much easier.

Peers
This group includes the people who encourage you, challenge you, and help you stay on track in your business.

Networking with other copywriters is the first step in building your peer group. Online groups like the B2B Copywriters and Wealthy Web Writer Online Copywriters Facebook groups are excellent ways to connect with other copywriters.

You can take your networking a step further and form a peer group — a small group of copywriters who commit to talking regularly and providing support to the others in the group.

Peer groups allow you to draw on the entire group's knowledge and experience. If one of your clients wants to put you on a retainer, one of your peer group members may have a retainer agreement you can use.

Peer groups also provide accountability. During the group calls, you're expected to report on the actions you'd committed to on the previous call. It's a powerful tool to help you stay on track.

When you're a part of a community of copywriters, it's much easier to stay motivated and achieve your goals.

It's one of the reasons live events like AWAI's Copywriting Bootcamp and Web Copy Intensive, online communities like B2B Writing Success, and programs like Circle of Success are so helpful.

We thrive in community with others.

Advisors
The final group includes instructors, coaches, and mentors.

If you've taken a copywriting program or attended a live copywriting event, you know the incredible value of learning from experts in your field.

Even established copywriters like Bob Bly, Nick Usborne, and Steve Slaunwhite continue to learn from others so they stay at the top of their game.

Coaching includes both group coaching programs and one-on-one coaching. The programs can be short-term — a few weeks long — to a year or more.

While speakers and instructors focus on the topic they are teaching, a coach's focus is more personal, helping you through challenges and advising you as you work toward a goal.

Mentoring is the highest level of expert guidance. A mentor will work with you one-on-one, providing guidance as you develop your skills and grow your business.

The relationship might be as short as working on one project together, or a long-term one where you are an employee of the expert mentoring you.

Copywriters who seek out advisors often leapfrog over their peers who struggle trying to figure it all out on their own.
Each of these groups plays an important role in the success of your freelance copywriting business.
Without all three, reaching your goals is more difficult. With them all, you can draw on the power of combined experience and go much further than you ever could have alone.
There's a way to go even further with a little-known tool that offers the power and support of other successful entrepreneurs — the mastermind group.
Mastermind groups combine peer support with the guidance of a coach. In a mastermind group, members act as a "board of advisors" for each other, providing insight and ideas.
In addition, the leader serves as an advisor and coach to each member individually, keeping them on track toward their goals.
Often, lifelong business relationships are formed in mastermind groups. It's a big commitment, but one that can produce amazing results.
For a peek inside the mastermind concept, and for tips you can put into practice right now so you're more successful this year, check out the free four-part How to Make 2018 Your Best Year Yet Workshop here.
Put the power of combined experience to work for you and watch your business flourish!
Are you missing one of these support roles in your writer's life? Share in the comments below so we can help you find the resources you need.

The Professional Writers' Alliance
At last, a professional organization that caters to the needs of direct-response industry writers. Find out how membership can change the course of your career. Learn More »

Published: January 15, 2018