Eliminate the Overwhelm as You
Build Your Writing Business
Joshua Boswell Reveals a Three-Part
Strategy for Freelance Copywriting Success
Being a freelance copywriter can seem like a real juggling act at times, says business-building expert Joshua Boswell, especially when you're just starting out.
You're trying to create a writing business on the side while working your day job.
You're improving your writing skills, finding and managing clients, closing deals, completing projects … and at the same time you have commitments to family and friends and your social obligations.
It's easy to feel overwhelmed. But in the video below, Joshua shows you a way to simplify the whole process.
Joshua shares …
How to figure out the "reason why" of your copywriting career
The goal-setting strategy that propels you to success
What you must do before you buy another copywriting program
Why your calendar should be your best friend
And much more
Land a New Writing Client — Guaranteed!
Can you really get all the writing skills you need, become a savvy business owner, build a fully functioning copywriting business, and land a paid client in just 12 weeks?
Six-figure copywriter Joshua Boswell says, "It's not a maybe — it's guaranteed!" Dozens of writers before you have followed Joshua's Simple Path to Success and proved it works.
Are you ready to do the same?
Your "95% Advantage": Turn Your Writing Into a Second Income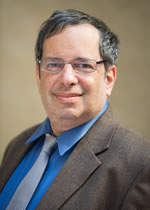 "Online information publishing should be every freelance copywriter's second business." – Bob Bly, the man McGraw-Hill calls "America's Top Copywriter."
It's true! You can generate an extra $50,000+ per year writing for yourself. As a copywriter, you already have an instant advantage (over 95% of other people). Plus, now for the first time, you can have Bob walk you through every single step of how to do it.
Click here to discover your "95% advantage" today!
Published: January 6, 2018