Why You Don't Need Confidence to Get Your First Client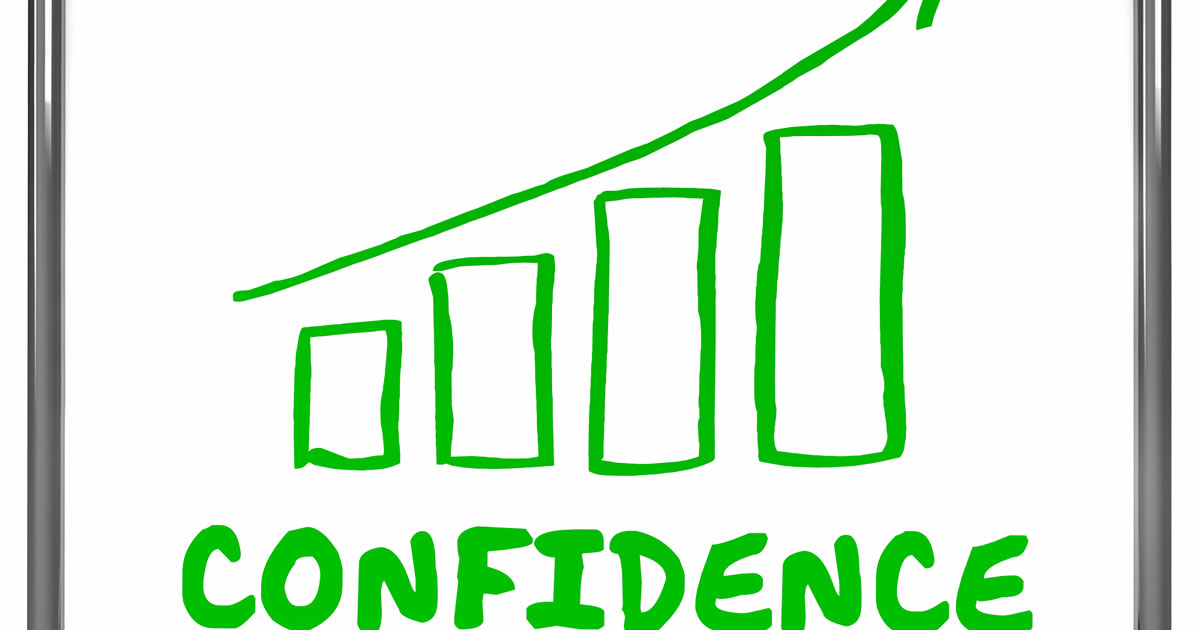 You're not "ready" for your first client because you just don't feel confident enough, right?
I hear it all the time from new copywriters.
But here are my questions about that:
Will you ever be confident enough?
What exactly will make you feel confident enough?
And where does confidence come from anyway?
I doubt very much that confidence is going to fall out of the sky one day and suddenly, you'll have it.
And from my point of view, confidence is highly overrated.
Besides, even if you are new to copywriting, you are not a novice in life or in business. You have experience. You have a history. You have knowledge, maybe even a hint of wisdom by now.
And yet for some reason, any confidence you developed through your past experience isn't being transferred into the present or brought to bear on your new career. Why not? And could you bring it to bear?
What You Need Instead of Confidence
In my almost 30 years of mentoring copywriters and other self-employed professionals, what I've seen is that confidence comes with practice — lots of it.
Of course, you must practice the craft of writing.
You must also practice self-promotion to cultivate relationships with your dream clients — a process which, unbeknownst to you, will actually build their confidence in you.
But you don't just launch yourself into that big ocean. To give yourself a smooth transition, you need to start with "practice clients."
Practice clients are the opposite of "dream clients." They are usually small business owners and others with whom you don't have as much at stake. That way, when you make a mistake (and you will!), it won't be a big deal.
Why not?
Because their standards may not be quite as high as those of your dream clients. In fact, you'll find that many small business owners don't even know what copywriting is. They are therefore unable to distinguish high-quality copywriting from mediocre — which isn't to say that yours will be mediocre. But if it isn't absolutely perfect yet, they may not notice.
Where Do You Find These Practice Clients?
They're everywhere, once you start to look!
You are likely to find them locally at your Chamber of Commerce meeting or at any local chapter of Business Networking International. Look for small business owners who know they need help with marketing, who are aware they need to grow their business but aren't sure how.
But you know that the answer is by having better copy on their website and sales materials. In fact, you may need to educate them about that. They will appreciate you for it and that will build your confidence too.
Now, don't get too attached to these practice clients. They're perfect for you as a beginner, but you should aim to outgrow your very first clients — and the sooner the better, so you can move onto bigger and better ones. By then you will have more competence, and its natural byproduct, more confidence.
Confidence grows over time through practice and competence. It comes with experience. It comes with trying and succeeding. Or trying and failing, but learning something, and then trying again. It comes with practice.
Make sense?
Now go get 'em!
Do you worry about having enough confidence to become a copywriter? Please share in the comments below what help you need to move forward.

The Professional Writers' Alliance
At last, a professional organization that caters to the needs of direct-response industry writers. Find out how membership can change the course of your career. Learn More »

Published: January 11, 2018