Being the Boss:
Management Tips for Freelancers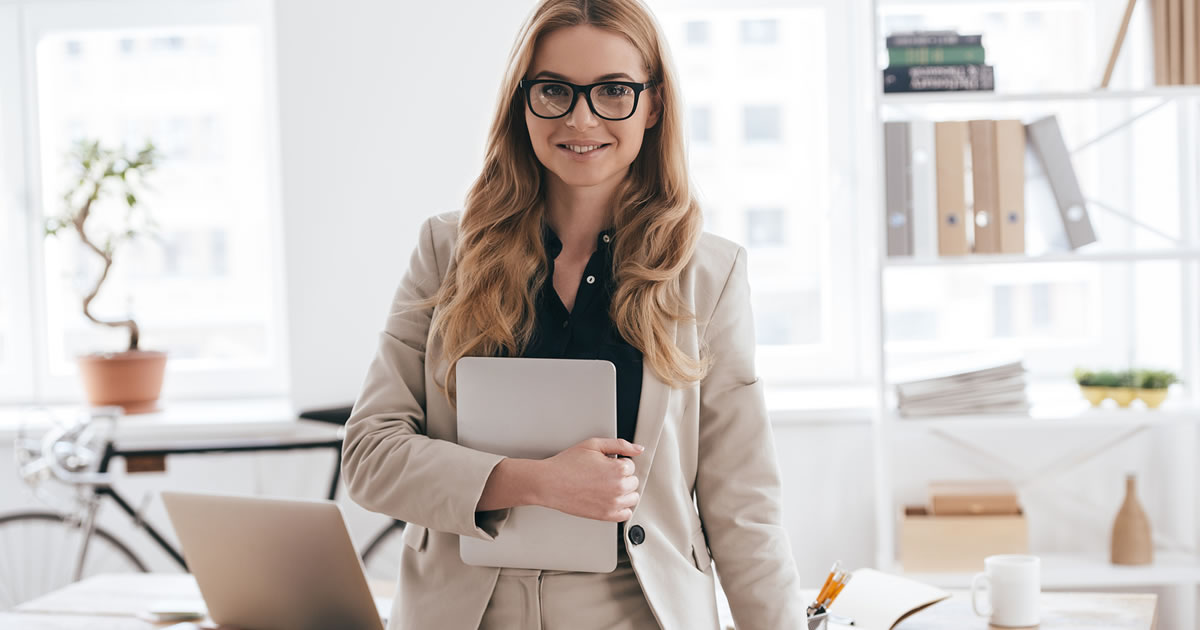 If you're new to freelancing or planning to go freelance, it's a big shift from working for someone else.
You go from being an employee to being the sole member of the Business of You. And, that means …
You're the boss.
With that new role comes all kinds of new responsibilities. And handling them like the manager you now are will help your business run much more smoothly.
Here are a few things to think about as you make the transition.
Decide very early what your UVP and USP will be.
These statements will help you decide who you are as a freelancer and give you direction in your business.
Your UVP, or Unique Value Proposition, is a statement you create about who you are and what you do. What results are you striving for?
Think in terms of your clients (or future clients). Is your purpose to drive more sales? Is it to provide quality content that helps people make informed decisions?
Your USP, or Unique Selling Proposition, is a statement of what's unique about you that adds value. Is it background experience? Education? Your personal story?
As a boss, you're now creating your own company culture — and you're the company! These statements will play a big role in that, so take the time to develop them until they feel right.
If possible, start freelancing before you quit your "day job."
Establishing a client base before you leave your day job has multiple benefits. A major one is that it helps you get comfortable with your new role sooner.
As a freelancer, you get to establish the roles and boundaries with your clients, which you probably didn't do as an employee. You also get to choose and develop your preferred work habits and schedule, whereas before you may have been acting according to other people's choices.
These are good things, but they take practice! It's time for you to test things out and see what works for you.
Even if you don't have clients yet, you can still create routines or habits. But having "real work" involved sometimes has a way of forcing you to be more serious about making good choices. And, the discipline that's required to have a freelance gig along with a day job will serve you well when you go full-time later.
Of course, another huge benefit of freelancing while you still have a day job is that you'll give yourself a financial cushion.
Speaking of money …
Your financial picture is probably going to change.
Because an employer often gives you more than just salary — you might get other benefits like health insurance, a retirement fund (they might contribute to it, too), paid time off, equipment …
You need to cover all these things for yourself now.
How can you do that?
Cut expenses.
Take a look at your whole life, not just your business, and get rid of the things you can do without.
For things you can't, figure out how to lower their cost. You could opt for choosing a less expensive version. Or, look for ways to make what you have last longer.
Create a savings fund.
Save up a few months' worth of expenses. Freelancing can be a financial roller coaster, especially in the early days. You might have a lot of money come in one month, but far less the next month.
Ideally, you'll be able to keep your cash flow stable, but your savings fund will help you if you really need it. It'll help you sleep better at night, too.
Apply for credit.
I'm not advocating taking on lots of debt. Like your savings fund, you'll only use your credit if it's truly necessary. And, you shouldn't need to spend a bundle on your freelance business, because writing has low start-up and maintenance costs.
But, emergencies do happen, and they can be expensive. You don't want to burn through your savings … and, depending on the emergency, your savings might not cover your costs anyway. (Gulp.)
Prevent this by applying for a new credit card or credit line while you're still employed and are able to provide the creditor with evidence of your income.
You're a lower-risk customer for them now than you will be after you're freelancing. Plus, you might make more as an employee than you will at first on your own. So, you're more likely to be approved now, and with a higher credit limit, than if you wait.
Raise your rates!
Getting your finances in order as you transition isn't just about taking defensive measures.
Remember, you have a lot of new expenses to cover that you didn't have before. And, you're working harder than you were.
You're not just a writer …
You're also a project manager, administrative assistant, accounting department, and marketing department all in one.
Your compensation should reflect this.
So, raise your rates.
Exactly how much is up to you. You might want to crunch the numbers and decide based on your financial needs.
But raise them — whether it's a modest amount, or double.
Clients expect freelancers to raise their rates occasionally. Plus, you're giving your clients the message that whatever you charge, you're worth it.
What if you had an employee?
One last self-management tip for easing the transition from employee to boss is to pretend you have an employee.
As you go about your day, ask yourself periodically: If I had an employee and saw them doing whatever I'm doing right now, would I be upset?
If the answer is yes, then it's time to get back on track.
Becoming the boss is one of the toughest parts of being a freelancer. But, if you learn to manage your self-promotion, your work habits, and your finances, you'll be setting yourself up for a successful writing career.
This article, Being the Boss: Management Tips for Freelancers was originally published by Wealthy Web Writer.

The Professional Writers' Alliance
At last, a professional organization that caters to the needs of direct-response industry writers. Find out how membership can change the course of your career. Learn More »

Published: February 14, 2018