How to Eliminate Barriers and Kick-Start Your Copywriting Career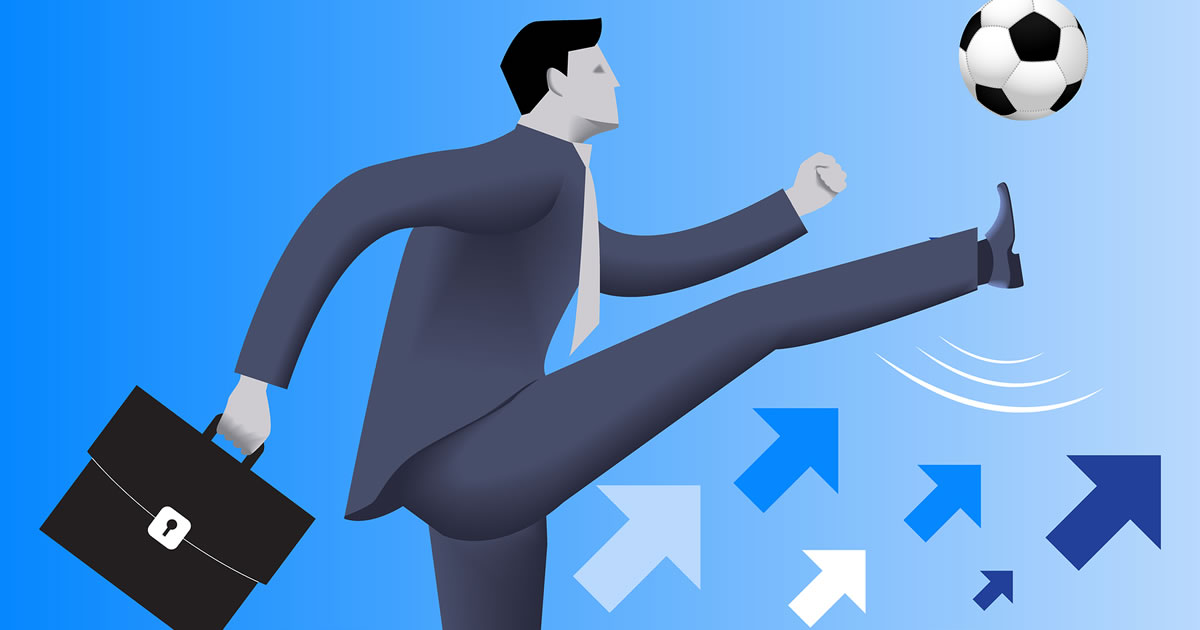 Before I went to my first AWAI Bootcamp, I was struggling with knocking down some of my barriers to success.
I was worried I wasn't cut out to be a copywriter. I was afraid of failure — and success. I was terrified to market myself. I thought I might get a big client, mess up the entire project, and be blacklisted forever.
I was a mess.
Luckily for me, I did attend Bootcamp, and many of the presentations helped me get over these fears. Little by little, my barriers came down.
One of the presentations that made such a difference was Nick Usborne's. And today, I want to share some of the things he told us that helped me realize I can live the writer's life. Maybe by hearing these things, you'll realize it, too.
1. You don't need to be the best.
A lot of freelancers are afraid they're not ready yet or not qualified enough or they don't have enough to offer.
Nick told a story about a researcher who studied experts — particularly their predictions about what the future would bring.
He found 834 people: financial experts and political pundits. Then he followed them for several years and collated over 300,000 different judgments they made about the outcome of certain circumstances: what would happen the following week, the price of oil in three years, etc.
At the end of his research, he determined a monkey could have made better predictions with a dartboard. Some experts, the ones you never hear of and who work diligently, did slightly better than the monkey. The experts who were worse than a monkey were the people you see on TV and on the front page of magazines.
So Nick says, "When you worry about expertise, just pause and take a breath and think, 'You know what? They truly don't know more than I do.'"
If you take a couple of AWAI courses, and especially if you attend an AWAI Bootcamp, you already have a comparative advantage.
2. Clients like to hear from you via email.
If you're like me, cold calling is terrifying. I was relieved to hear Nick share some research results where the question was asked to client companies, "How do you like to receive a first contact from a copywriter?"
Most of the respondents said they would like to hear first from prospective copywriters by email.
I'm sure that's not the case for all clients, but it does remove some of the cold calling — and marketing — pressure. (Here's an article about prospecting by email if you need help getting started.)
3. Be friendly, approachable, and empathetic.
Another story Nick shared was about medical experts who had been researching why people choose a particular doctor over others. They determined it's three A's: "Affinity, Availability, Ability."
Affinity asks whether the doctor seems friendly, approachable, empathetic, and genuinely caring. Availability takes into account how long you have to wait to see the doctor. Ability measures their skill as a doctor.
The results of the research were that ability was the least important. Availability was in the middle. And the most important thing when choosing a doctor was affability or affinity.
I'm not sure this translates directly to copywriting … But it does seem that the highest-paid copywriters are also the most friendly and approachable.
Now, if I have any doubts about my ability, I remind myself of the results of this research. I also take a deep breath, smile, and remember I have a team of people at AWAI if a client should come up with something I can't handle.
Leapfrog Over Years of Trial and Error
Which brings me to one more important thing I learned …
As an AWAI member, you have loads of information and resources to help you every step of the way to the writer's life.
A working path has already been laid out for you for building a freelance writing business. And that means you never have to wonder what to do next.
In other words: "Don't reinvent the wheel."
What does that mean? Well, as writers, we're naturally creative. And, sometimes, we use so much effort trying to do things differently, when something that will work is right in front of us.
I understand … there's something appealing about doing it your own way. But, I've found it very calming to have others to turn to for support and for ideas. And, I learned it's better and faster to follow the advice of successful people — namely, the experts at AWAI who are willing to share nearly everything about their business (so you can replicate it).
Don't waste their efforts. Take advantage of the roadmaps already laid out!
To be a successful writer, you literally just have to follow the directions and take advantage of the library of resources … that's what I did.
Remember, no matter what your goals are, someone has been there before you. For example, someone has already made six-figures as a copywriter. Someone has already set up a successful copywriting, content marketing, web writing, or Business-to-Business writing career. Someone already has a successful Money-Making Website bringing in thousands of dollars every month. Someone has worked with your dream client in the past …
Uncover what they did and how they did it. Then, imitate their successes. As a bonus, you'll be able to learn from their mistakes, so you don't make the same ones.
Whatever you think is holding you back, someone has found a way around it. Reach out for help and start moving forward today.
What about you? Have you heard something that helps you overcome doubt? Please comment below.

The Professional Writers' Alliance
At last, a professional organization that caters to the needs of direct-response industry writers. Find out how membership can change the course of your career. Learn More »

Published: February 15, 2018