The Force That Gets Your Copywriting Business Moving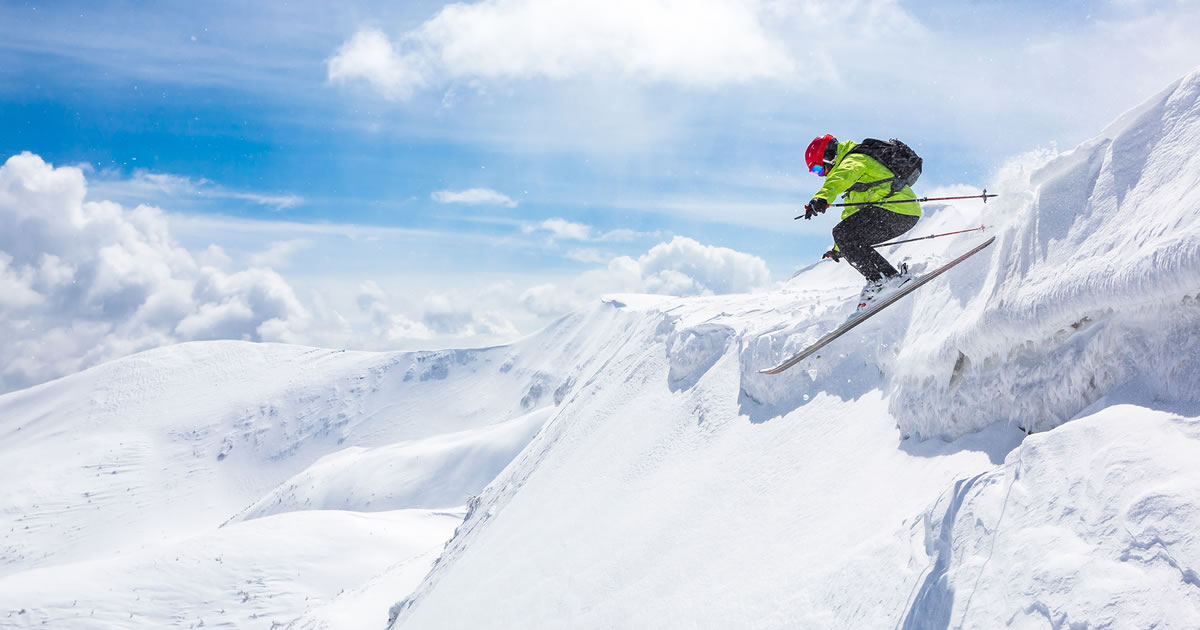 "Momentum is key."
~ Katie Uhlaender, U.S. Olympic skeleton team
What do the bobsleigh, luge, alpine skiing, and skeleton have in common?
Besides being part of the Winter Olympics, they're all downhill. They all move extremely fast … up to 90 miles per hour. And each uses every bit of momentum in the first few seconds of the race to their advantage.
The athletes start from a complete standstill. When it's time to race, they push off either by running (bobsleigh and skeleton), pushing with their hands (luge), or pushing with both hands and feet (skiing). And then they steer or guide themselves along a predetermined path … Even the skiers study the route ahead of time to find the straightest, most direct, and therefore quickest path.
For these incredible athletes, the whole race hinges on the start … the momentum they get from the push-off. Without the initial burst, they'd stay at the top of the hill.
In some ways, these downhill sports are similar to starting your freelance writing business … about finding that forward momentum.
I'm barely out of the starting gate with my freelance writing business, but there's a few things I did to gain momentum. Here's what I did … maybe it will help you get going, too.
Nothing is Free
I had already completed The Accelerated Program for Six-Figure Copywriting, and a few other AWAI courses as well. In addition, I'm AWAI Verified. I'd chosen a niche and knew how to write for that audience. I had positive feedback on my homework assignments. I had a LinkedIn profile … and a pretty decent website, with the help of AWAI's Build Your Freelance Website in 4 Days program.
Yet, after all of this, I still didn't think I was ready to approach potential clients. I hadn't done any client work. I had no professional experience. But the real problem was that I had zero confidence.
Finishing my website was my last excuse. I had to hit the ground running … push off from the ice before my feet got cold.
I needed momentum …
And speed …
… and what's speedier right now than social media? (Not even a bobsleigh!) I wanted to find someone who needed a project done quickly. Social media seemed like something to try.
So, I went to Facebook and searched for a local women's networking group. It was as easy as clicking on Groups, then Discover, and typing in what I was looking for. LinkedIn has a ton of group forums too, but I started with the platform I was most familiar with.
I wrote a post in search of someone who needed a small copy project … here's what it said:
Hi ladies! Do you own a business or are you in marketing? I've recently launched a freelance writing business. I write sales and marketing copy with a primary focus on helping Business-to-Business companies reach their target audience.

In order to gain some forward momentum, I'd like to offer my services to someone in this group free of charge. It would not need to be restricted to just B2B; I can write for Business-to-Consumer, too. In exchange, I would ask that … presuming you're pleased with my work … you write me a testimonial/review and allow me to use the piece as a sample for other prospects.

Some of the writing services I offer are emails, web pages, space ads, sales letters, case studies, white papers, brochures, and articles/blog posts. I wrote and built my own website, [I included the URL], where I have a few samples posted.

Thanks and make it a great day!
Within a few hours, I had accepted three jobs … a web page bio and a few lines for a homepage, a blog post, and a brochure.
Now, I realize many gurus discourage working for free. But it wasn't free. I was asking for something in return … testimonials and samples. I wrote up a short contract and waived the fee. I'm not a lawyer, so I'm not giving legal advice, but this is the wording I used:
Compensation: Fixed project fee of $400 ($250 for bio page and $150 for homepage) is hereby waived in accordance with verbal agreement between Tracy Wilson and Client. At her discretion, Client will provide a testimonial for Tracy's use in promotion of her copywriting business.
In addition to a testimonial, writing practice, someone I could call a client, and a HUGE confidence boost, I got something else … something that had tremendous value and the thing I needed most of all …
… MOMENTUM!
I had gained the confidence I needed to call myself a copywriter.
Get a Running Start
Getting started can be the biggest challenge for a lot of new freelancers and for a lot of different reasons.
Maybe you're just looking for some extra income. Or you're planning to build your writing business while keeping your day job. Or perhaps you want to go all the way … full time.
It's easy to procrastinate, waiting for the right time. If you want to be a freelance copywriter, you really just need to know more about copywriting than your client. If you've taken AWAI's Accelerated Program for Six-Figure Copywriting, then you probably already do.
You'll always want to keep learning, and you should; but at some point you have to say, "I know enough" to get started.
You may feel that you need to set up or update your social media profile or your website; but that doesn't have to happen before you open for business.
What's important is to get started — right away. Your first client probably won't be your biggest or best. But getting that first client quickly is vital.
There are a lot of ways to go about finding your first client. (AWAI has an entire program devoted to finding clients.) Here are some of the easiest and quickest ways:
Tap your network — go through your contacts and make a list of anyone who could possibly offer you work, or who could connect you with someone who can. These can be friends, family, current or former co-workers, or business contacts. Call or email them and tell them what you do.
Talk to local people you do business with — the dry cleaner, salon, bike shop, or accountant. You're already familiar with their business, and by you being a customer of theirs, they may be willing to return the favor. Ask them if there's anything you can write for them. Maybe a web page, a flyer, a Facebook ad.
Join a networking group — in person or even online. Check out local meet-ups or other business groups. You can even join online groups. A lot of people have set up community Facebook groups. If you're on LinkedIn (and you should be), you can find groups there as well.
If you want a freelance copywriting business, you have to make it happen.
Go for the Gold
Just like the bobsleigh at the top of the track won't move on its own until the team gives it a big push … your business needs a running start. If your new business isn't moving the direction you want, it'll stay there until you give it that push. Reach out to your network. Find a new network. Go for the gold.
Does your business need a push to gain some momentum? Please share with us in the comments below so we can guide you in the right direction.

The Professional Writers' Alliance
At last, a professional organization that caters to the needs of direct-response industry writers. Find out how membership can change the course of your career. Learn More »

Published: February 19, 2018