Self-Marketing on LinkedIn: To Make Big Leaps … Take Small Steps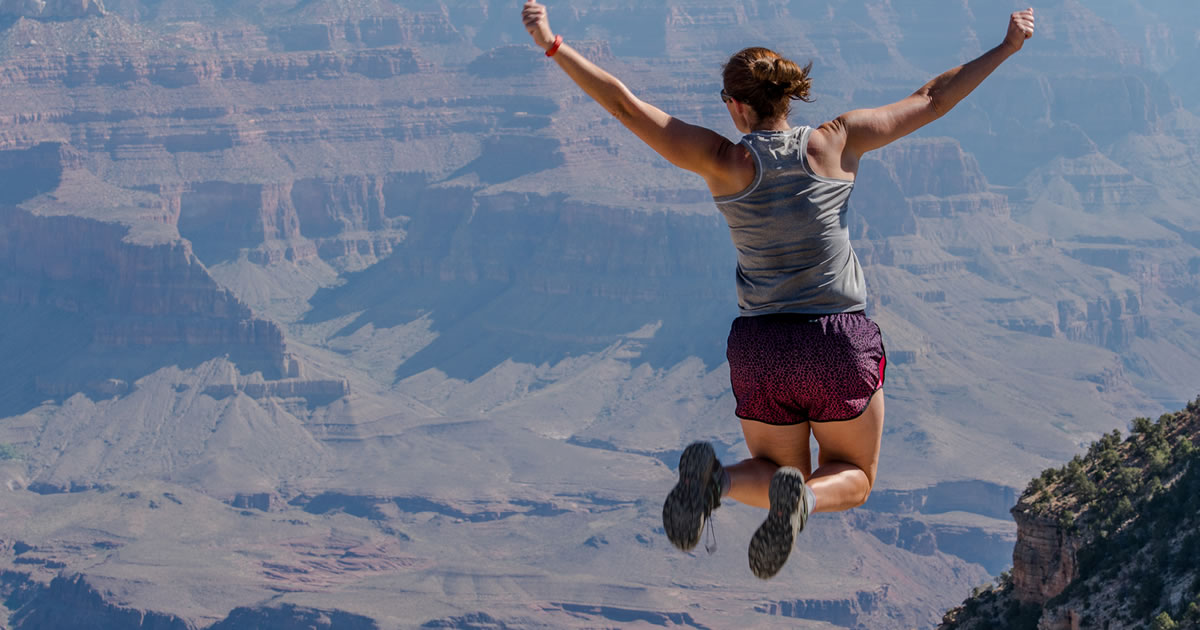 LinkedIn is my favorite marketing tool, hands-down. For professional writers, it's the undisputed king of self-promotional platforms.
I've been a member since May 30, 2013, and love using LinkedIn to find and connect with potential clients. But in the beginning … it was a challenge.
With no idea what to do next, one thing was certain … this was NOT Facebook or Twitter or any other "fun" social network. It was 100% business, and that was more than a little scary.
Once I realized how to work with it, everything changed.
As of today, I have 2,041 followers. 1,839 of them are direct connections. I learned how to connect … and get work from my LinkedIn profile. I discovered how to link it with my website and all my other social media accounts to get more exposure.
Now, I want to help you get a good start … especially if you've got a limited amount of time to dedicate to it. So, in this article, you'll discover:
What you really need on your profile.
Where to find businesses in your target market.
Who to connect with in those companies.
How to work your network effectively when your time is at a premium.
But, let's start with the big question … Why?
Why use LinkedIn anyway?
With a huge database of companies and businesspeople, LinkedIn is specifically designed for making professional connections. Searching there for prospects is easier than using Google.
With search engines like Google or Bing, prospects might find you in the massive ocean that is the Internet.
LinkedIn is more like a small lake than an ocean. You get quick, relevant results without all the gobbledygook you have to wade through elsewhere. The "fish" are closer together and easier to find. And, you're more likely to reel in exactly what you're after.
Just as important: prospects find it easier to search … for you! Yep, that's right. LinkedIn works both ways — inbound and outbound marketing.
Outbound marketing is when you go looking for and contacting prospects.
Inbound marketing is when they search for and discover you.
LinkedIn is designed for both. So, it doesn't matter who is doing the fishing (I mean, searching) — you or your prospects. That makes LinkedIn the perfect fishing hole for landing clients.
Now, here's how to prepare your fishing gear.
Take it one step — and one day — at a time
There were so many profile sections that I didn't know where to start. So, I did them all … at once! The result wasn't much of a keeper.
Here's how to avoid that.
After creating an account, there are only four vital sections you need to conquer first.
If you're short on time, you can break this process into bite-size pieces. Three of them can be done in a week or less. The fourth may take a little longer. So, in about two or three weeks' time, you can be on your way to a powerful LinkedIn profile.
Now, when you first sign up for an account (free account to start with), you'll fill in a few preliminaries. They can be changed later.
Start with:
Name
Contact information
Company name
Industry field (Writing and editing industry is a good start)
Enter what you can in those areas, then move on to:
A clear, personable photograph. A professional headshot is often recommended. But, that's not a necessity if you use a good personal one. My wife took mine … it's still on there. Don't forget to smile!
A simple, client-focused headline. Important: Tell people what you do and who you do it for. Keep it straightforward and relevant. Remember … LinkedIn has a built-in search database. Use keywords in your headline that your prospects are using. Clear works better than cute … every time.
A nice header background photo dresses up the profile. The default graphic is plain and drab. Sort of like the primer coat of paint on a wall. Add a little color to grab attention. You should use a background relevant to your niche or your writing skills. Free, quality background photos can be found at www.Pixabay.com. You can add text to really punch it up.
So, there are the first crucial sections. You could really complete those in a week, putting in just a few minutes per day. Not too hard or time-consuming, was it?
Now to work on the summary. The sections above are attention-getters. They draw prospects into your profile. However, the summary starts setting the hook. It should convince them to contact you for more information.
I've seen summaries that are nothing more than laundry lists of services. In a word: boring!
The summary is your spokesperson. Create a compelling story that speaks directly to your prospects. Explain how you understand their challenges. Tell them what you do, how you do it, and why that's important … to them.
Keep your summary focused on the reader, not you. It's an open sales letter for your business. Benefits always outshine features. You can read mine here.
Make sure your summary fits you and your personality … and speaks to your prospects.
Look around … you're ready to start fishing!
In just a few hours' time … spaced out over the course of a few days or weeks, you've created a great profile. Now, you're ready "cast your net."
It's time to harness the true power of LinkedIn.
And like building your profile, this doesn't require large chunks of time. In fact, short bursts of targeted activity work best.
I work a full-time job. Maybe you do as well. Or you might be a stay-at-home parent or caregiver.
Not to worry … these quick networking tips can take little time. Morning breakfasts, lunch, or work breaks all give you plenty of time for LinkedIn.
Quick tips to use LinkedIn when you only have 5-10 minutes
These can be done any time you have a few minutes. Do just one of these if your time is limited.
Find companies in your market. Use the search box at the top of the page to find companies in your niche or target market. You can check out the company pages of each business to see what they do and determine if they might be a good fit for you. When you find one, click the "Follow" button on their page. Their updates will start showing up in your news feed.
Check your news feed for company updates. Like and comment on them. Hint: Make sure they're meaningful comments. That means you should read their content. The company is notified when someone comments. I've made several connections this way. For that extra kick … share their update to your network.
Check for company employees to connect with. On the company page, you'll find a link to their employees with LinkedIn profiles. Look through them to find one who'd be a good connection. You can send them a connection request. Just be sure to send the optional personalized message. Nothing high-pressure, just a friendly request, asking them to connect. Once you've connected, start a conversation. Your goal is to see if they hire freelancers. But don't get pushy or sales-y right away. Start by building a relationship.
Connect with other people as well. You can use the search box to find people in your market, just like you found companies. As your network expands, so will your circle of influence.
While you can set a specific time to work on LinkedIn, it's not crucial. Because these strategies are so quick and easy to use, you'll find little chunks of time all throughout the day can work.
I don't have a set, rigid routine. It's more of a habit. Whenever I've got 5-10 minutes — like waiting on my food at a restaurant or sitting in the yard, relaxing — I'll be on my phone, checking LinkedIn for new prospects. LinkedIn is open 24/7 … it's ready when you are.
On a lake, the best fishing is dusk till dawn.
On LinkedIn, the best fishing is … All day long!
Do you have any questions about getting started on LinkedIn? Please share with us in the comments below.

Your No-Stress Method for Getting Clients: 26 Field-Tested Strategies for Introverts, Extroverts, and Everyone In-Between
Today's busiest copywriters show you 26 market-tested strategies for getting freelance writing clients — whether you're an introvert, extrovert, or in between. With AWAI (American Writers & Artists, Inc.), it's easy to attract freelance clients who need you now. Choose your favorite way(s) today … Learn More »

Published: February 23, 2018