3 Surprising Benefits of Being Your Own Best Client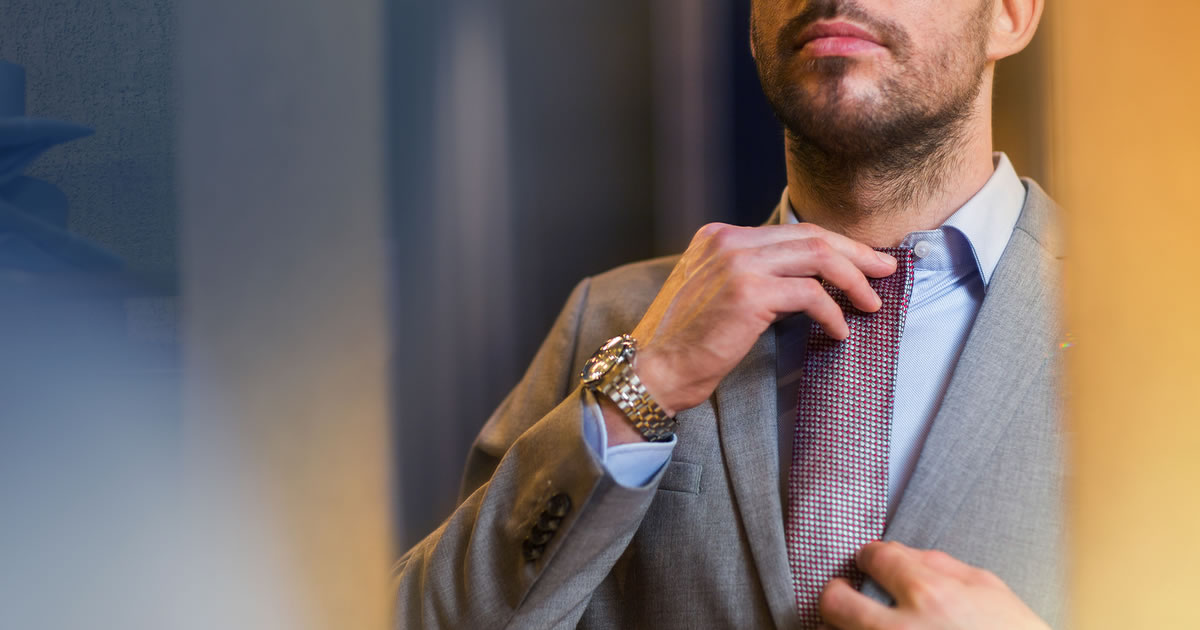 Never trust a skinny chef. You've probably heard this advice. And, there may be something to it … after all, if they're thin, do they even eat the food they prepare? And, if they don't eat it, how do they know it's any good?
Likewise, should you trust a chubby personal trainer?
Or marriage advice from someone who's never been married?
It's easier to trust someone who actually walks the walk of whatever they do instead of just talking the talk. If they've successfully done what they're promising to help you with, you're more apt to believe they can get results for you, too.
It's the same with web writing.
If your website is well-written and persuasive, it's easier for a prospect to believe you can write good website copy for them. If you send prospects a well-planned and well-executed series of follow-up emails, they can more easily imagine you doing the same for them.
The opposite is also true … if you're not your own best client, why should anyone else want to hire you to do work for them?
It's not impossible for a client to hire you to do a project you haven't already done — and done well — on your own behalf. But, you put the odds in your favor when you do have personal experience and results to show.
It's not always easy to put yourself first and do work on your own behalf. In fact, most web writers I know have struggled with doing it.
But, if you keep your eye on the prize, you realize the effort is worth it.
It helps me to remember these three benefits of being my own best client when I'd rather let myself be distracted by something — anything — else. I hope it will help you, too.
Keeps You in the Habit of Writing Every Day
If you've ever gone for a period of time without writing, you probably felt a little rusty when you started up again. You may have felt a little stiff. The ideas may not have come to you as easily. The words may not have flowed.
I see the same thing in youth sports. My son is on his high school's varsity baseball team this year. There's a strong core of seniors and returning varsity starters from last year. In fact, they can field an entire starting lineup with the returning players alone.
But, a baseball team never has just nine players on the roster. In fact, my son's team has 19. And the players on the bench may be called into the game at a moment's notice. So, they have to be ready.
They have to stay in game-ready shape with their skills and conditioning. So, when they're called on, they can perform well and contribute to the team's success.
If they haven't been taking batting practice every day, even though they may not be on the starting lineup, then their swing will be rusty, and they'll struggle to get a hit.
If they haven't been throwing the ball and running the bases, it shows.
Lack of regular practice shows in our web writing, too. So, think of the writing you do for yourself as your daily batting practice. Do it every day, and when you're called upon to step up to the plate for a client, you'll be able to get that hit. It might even be a home run.
Gets Results for Your Web-Writing Business
Since you need to be writing anyway, why not make it writing you can use? Why not publish your "practice" and get results with it?
The old saying that "practice makes perfect" is wrong. If a baseball player has sloppy form or is lazy in batting practice, that's how he'll swing in the game, too.
It's "perfect practice" that really makes perfect. So, do your best writing for yourself. Get the results a client would expect if you were writing for them.
Why shouldn't you have a website that converts visitors into clients? Why shouldn't you have an engaged email list?
You should.
And, you can … if you'll treat yourself as your own best client.
Gives You Stats and Material for Your Own Case Studies
Now, when you get those amazing results, it's great. Of course it is. But, do you stop there?
I hope you won't.
Because now that you have results to show for your writing, you have the material for your own case study to show your prospects just what you can do.
Isn't it beautiful how these benefits keep building upon each other?
Back to my baseball analogy, you'll have the stats — the batting average — to prove your success.
When you compile your stats into a case study, you're able to give your prospects a concrete and vivid picture of what you can do. You give them a reason to trust you can do the same for them.
Action Steps
If you want the benefits of being your own best client, you first have to do the work. Here's what I suggest:
Brainstorm the various projects you can write for yourself, then prioritize them according to time involved and impact they'll have on your business.
Assign yourself the project you determine to be your most important for where you are in your web-writing business right now.
Set a deadline. A client would expect one, so set one for yourself, too.
Schedule time to write. Don't make the mistake of thinking you'll write "when you aren't doing something else." If you're like most people, you will always be able to find something else to do. You have to make writing for yourself a priority, so schedule it into your work day just as you would client work.
Finish the project. If you're writing an email follow-up series, your work isn't done until all the emails are uploaded into your email service provider. If you're writing a lead magnet, it's not done until you have a final document a prospect can download. If you're writing your website's home page, you're not done until it's published and live.
Repeat. Don't stop with just one project. This is an ongoing process. When you finish one project, go back to your list. Reevaluate your priorities and do the next most important one.
I urge you to become your own best client. Reap the rewards that come from doing so. You'll grow your web-writing business. And, with all the practice under your belt, you'll become a better web writer, too.
This article, 3 Benefits of Being Your Own Best Client was originally published by Wealthy Web Writer.

Copywriting for a Cause: How to Profit as a Writer and Make a Difference in the World
In today's market, consumers expect businesses to do well while doing good. They want companies to be good citizens. That means businesses need copywriters who understand how to write for a cause. Learn More »

Published: March 14, 2018