4 Ways to Get Started as a Copywriter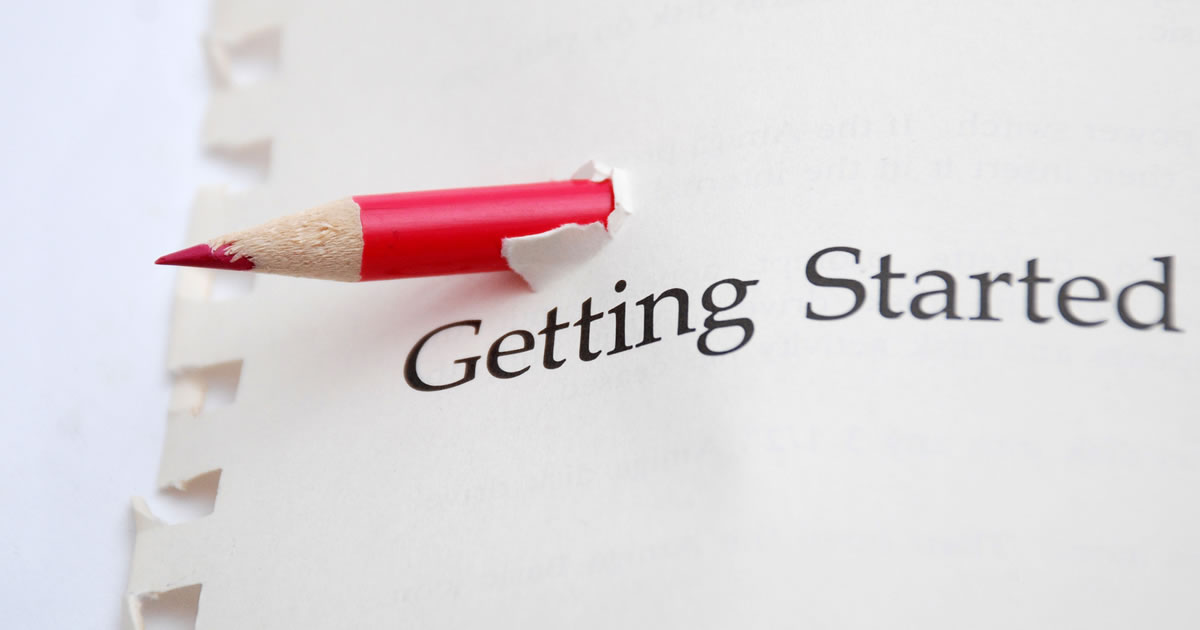 I admit I wasn't actively looking for a niche when I started my career in copywriting. I was just helping whoever seemed to need help. That act of helping others slowly evolved into a niche.
And if it makes you feel any better, know that it took me at least 10 years to find my niche: mentoring creatively self-employed professionals.
But here's the thing. By doing a little research beforehand, it won't take 10 years to find your niche — that I can guarantee.
The key here is actively researching. What does that look like? Here's a process that will help you find your ideal writing niche.
A 4-Step Process for Getting Started
It's this simple: Begin to explore a few industries, ideally those in which you already have experience, connections with people, and maybe even a few examples of work to show.
As you explore, focus your research (i.e., your questions) on the specific needs of the people and organizations in those markets and the challenges they are facing.
Then just respond naturally.
Let me break that down.
Look first at the world around you. The biggest mistake many new copywriters make is asking themselves, "Who do I want to work with?" That's the wrong question. It's too subjective and there are probably too many possible answers.

Instead, ask, "What does the market need and how can I satisfy that need?" And, more important, do they value that need and also have the ability to pay?

A successful business focuses on the needs of a market, not the business owner's desires.

To find out what the market needs, read business news, look for trends, and pay attention to where investors and governments are putting their money.

Look next at what you know. The foundation of your business should be rooted strongly in something in which you already have experience and connections. Even if you're just starting out, you'll get further faster by building on hobbies or volunteer activities, even past employment. You must be able to confidently say to your prospects, "I understand your needs and can help you."

Look at the industries you've served in the past. Your potential clients need to know not only that you understand the unique challenges they face, but also have specific experience that will help them.

For example, Mike Schwagler spent 25 years in the chemical and industrial industries. So, his shortest route to getting started as a copywriter is to find the copywriting needs in those industries, which he wasn't aware of at the time. He can use his connections to find out who hires copywriters. He can use his experience in the industry to figure out which trade associations are worth joining. And best of all, he can use his knowledge of the industry to make the strongest possible argument to his prospects that he understands their needs. This, by itself, will catapult him forward, dwarfing any insecurities and lack of confidence he might legitimately feel because he's a relative rookie at B2B copywriting.

Look also at growing markets. Don't focus on markets that are on the wane. Look for growth in the markets you know or in related markets. For example, the photography world has been changing for a while, but is unlikely to disappear altogether. But now that almost everyone has a high-quality camera literally at hand, the need for photography has shifted. Photographers now must specialize and focus on the markets that still value high-quality services.
And of course, look at markets with money to spend. These also tend to be the growing markets. Can they pay you what you need to earn? If they can't, don't even put them on your short list.
I know what you're thinking.
How do you know if a company or a market has big budgets?
You can usually tell whether a market has money to spend by looking at the websites and marketing materials of companies in that market.
If they value high-quality marketing, copy, and design, and therefore invest money in it, you will be able to see it right away. It's the difference between an old outdated website with boring copy and a snazzier new one with compelling copy and the latest technology.
Better yet, go to an industry trade show and collect the marketing materials of the exhibitors. This will also give you a chance to chat with people in the market without trying to sell them anything.
(Whatever your niche, there are professional associations and numerous trade shows. Just head over to Google and run a quick search to find them.)
Truly, the best way to find out if a market has money to spend is to ask the people directly.
Don't be afraid to ask, "What are your budgets for copywriting on websites and printed materials? What do you usually spend on a white paper?"
Remember, you are doing research, not sales. And people love to help!
Research can, of course, also be done online where your prospects gather or are members, in industry LinkedIn Groups, for example. But keep your expectations realistic because anonymous strangers are not nearly as likely to answer your questions.
And don't assume that nonprofit organizations have no money. Many have considerable budgets, especially for fundraising and development. And they often know that it's the stories (i.e., the copywriting) that do the selling.
Focus your research on figuring out who needs the copywriting you can provide. Don't be afraid to experiment. And don't worry if you make a mistake — in fact, you can count on it! Best to do it early and then move on to better clients.
Above all, be patient. Think of getting started as a gradual process. Just keep learning what works and what doesn't and keep following the needs of people and organizations. Before you know it, you'll be up and running!
Do you think these four research steps will help you discover a niche you'd enjoy working in? Share with us in the comments below.

The Professional Writers' Alliance
At last, a professional organization that caters to the needs of direct-response industry writers. Find out how membership can change the course of your career. Learn More »

Published: March 22, 2018