5 Steps to Happier Writing and a Longer, Better Life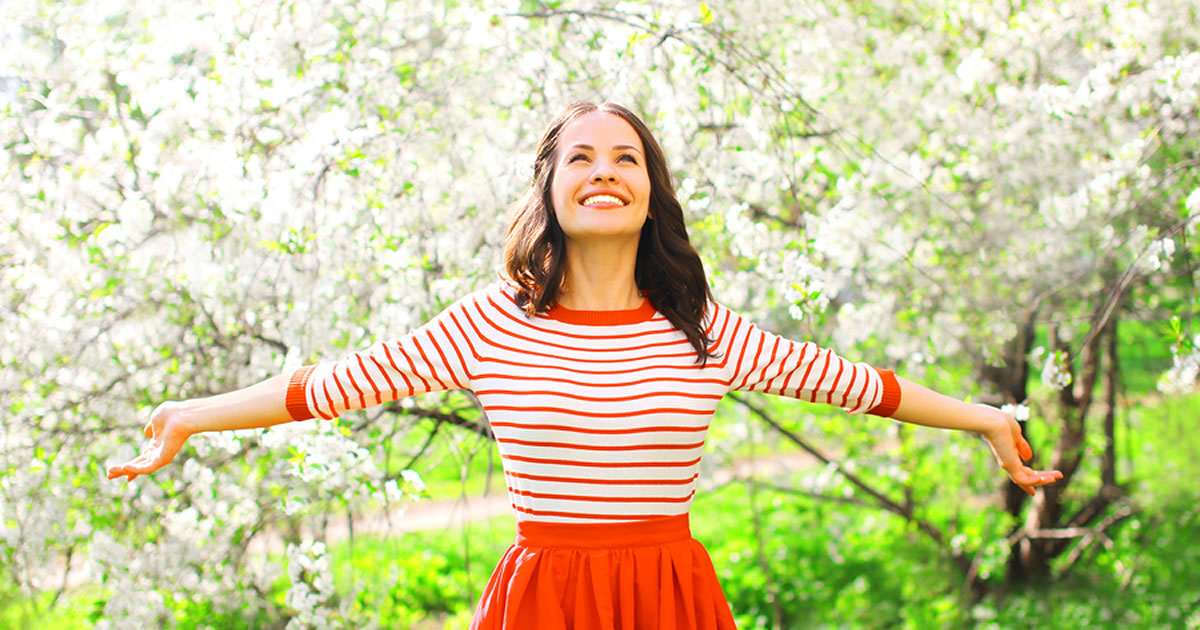 I still remember the sad girl with brown curls who sat in front of me on the school bus.
That was back when we had to cut up paper bags and stretch them over our textbooks as protective covers.
Scribbled over that handmade brown paper cover that hid her math book, were these seven words, "Life is short and then you die."
I don't know what became of that sad-faced girl, but I've never forgotten her mantra.
And while I can't say it was incorrect — because indeed, life is terribly short, and we all eventually have to clock out at some point …
What I can say, what I'm 100% confident and elated to say, is that there's soooooooo much space between those two concepts.
And especially, there's space to follow your passion in life.
Sure, there are plenty of naysayers who argue you'll be a pauper if you try to make a living doing something you love.
To them, I say: You haven't experienced Barefoot Writing!
Because there's no other catalyst available that can take ANY topic, hobby, or interest under the sun and transform it into a well-paid writing opportunity.
Which is why the smartest thing you can do to have a successful career in paid writing is to start with your passion.
There are tons of reasons why — but the one I get most excited about is that happy people earn more money, are healthier, and they live longer. (Just look at studies by Princeton University, from the Journal of Psychosomatic Research, and from Science Magazine.)
But what if you're not entirely sure what it is you love? Here's how you figure it out:
Think about what you loved when you were a kid. True passions tend to surface in childhood, before real-world pressures overtake them.
Consider what you'd do if money didn't matter. If income were no issue at all, how would you spend your days?
Ask friends and family members what makes you happy. Note: This is very different from asking them what they think you're good at.
Imagine you have a full-ride for a year to the university of your choice. What would you study?
List your personal heroes. Whose career would you most like to follow in the footsteps of? Research how those people got to where they are and read everything you can find on them.
Once you've answered these questions, look for a theme. Maybe you'll realize you've always had a soft spot for animals, or that you have an affinity for really great food. Perhaps it'll be clear you've always had a penchant for Asian culture, or that you're happiest when you're outside.
Really, I think this is where those naysayers tend to get it all wrong. They're the ones who look at the list above and say things like, "Sure, you love eating. But you can't eat for a living. And you can't make money sitting on your duff outdoors all day."
Well, yeah …
That's why you have to take this exercise one step further and parlay that thing you love into a marketable skill. For example:
An animal-lover could easily go work in a pet store, or on a farm, or as a pet-sitter, or could train to be a vet tech or even a veterinarian.
A food lover could work in a restaurant, or in a catering group, or at a farmer's market, or at a specialty foods store.
An Asian-culture aficionado might train to be a translator, or a tour guide, or an ESL teacher who lives overseas.
And the outdoor enthusiast could work at Cabela's, or lead fly-fishing expeditions, or become a state park ranger.
All of these are ways to make a living doing something you love.
Better yet … you could just write about that thing you love.
The world of copywriting includes every niche under the sun, all of which can bring you a healthy income. And I know people who've done exactly that, in each of the categories I talked about above:
Pam Foster has spent years writing for the veterinary and pet industry.
Andrea Williams writes a food blog and focuses her copywriting business on the food industry.
Mac Bull relocated to Japan where he works as a B2B writer and translator.
Kyle Wagner, an outdoor enthusiast (who also spent 21 years as a food editor) reviews new gear for mountain bikers and hikers — and enjoys free gear to boot.
So to those naysayers who can't see the forest for the trees … look up! A paid writing career can point in any direction you please, including any and all passions.
Because the reality is, life is short … but you can make the most of it by doing something that matters to you. Something that makes you happy.
Our March issue of Barefoot Writer goes into greater detail on the perks of niche-writing and includes other terrific time-saving concepts …
Go here to read it if you're already a Barefoot Writer Club member.
And if you're not yet a member, go here and get access to more ways to accelerate and enjoy your writer's life.
What help do you need to find your passion and choose a path to a paid writing career? Share with us in the comments below so we can help.

The Professional Writers' Alliance
At last, a professional organization that caters to the needs of direct-response industry writers. Find out how membership can change the course of your career. Learn More »

Published: March 15, 2018