5 Ways to Land SEO Content Writing Projects, Even If You're New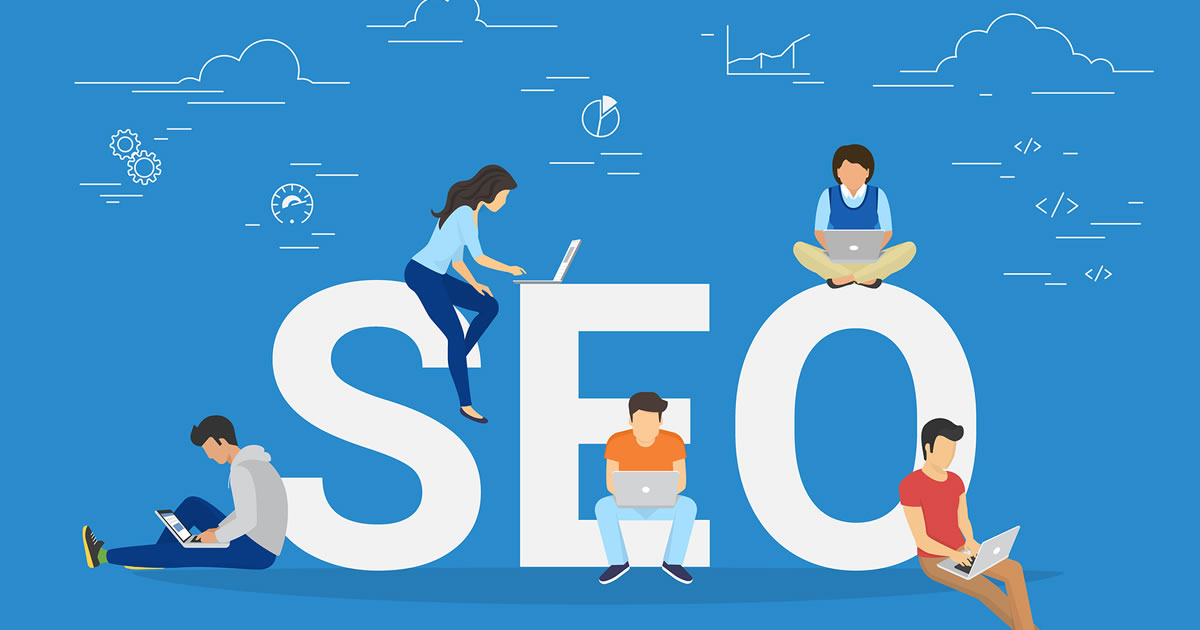 When you're first starting out as an SEO copywriter, the big question you'll likely have is, "How do I find clients?"
After all, you may not have many (or any) writing samples. And, you may not know where to start.
Take a deep breath and relax. There are plenty of proven ways to land SEO content writing projects — even if you're a newbie.
Here are some places to start …
Start a Money-Making Website or hobby blog BEFORE your business site
Yes, I know this seems counterintuitive. After all, isn't a business website a smart way to drive business?
Yes … but, let me explain.
First, a Money-Making Website or hobby blog allows you to test out your new SEO skills in a fun, non-threatening way. (Read: You can try out a lot of stuff before you approach your first prospect.) Messing something up is no big deal. You can tweak and test and rewrite to your heart's content.
Second, there's a solid business reason for creating a Money-Making Website or hobby blog. Every post you write gives you a shining example you can send to prospects — especially if you're brand-new to SEO writing and you don't have writing samples (or clips). When a prospect asks, "Do you have clips?" you can confidently say "yes" and share the link to your blog.
Plus, your Money-Making Website or hobby blog can even lead to paying work. For instance, say you love blogging about local hiking trails, hiking safety tips, and "hidden" hikes around your state. Why not pitch your SEO content services to outdoor retailers, adventure travel companies, and clothing stores? After all, companies like these need content marketing help — and your blog posts establish you as someone in the know!
Talk to business owners you see every day
You know who needs SEO writing services?
Your hairdresser.
Your accountant.
Your health club.
Your favorite restaurant.
Most of the business owners you see every day need YOUR help.
So, how do you reach them?
Easy. Next time you see them, simply start talking about what you do. I've heard of SEO writers landing clients by simply telling their hairdresser, "I've been learning a lot about SEO," or asking their accountant, "Do you get leads from your website?" The writers didn't get into slimy sales mode. They just asked questions, listened to the answers and talked about what they know.
The thing is, many business owners are swamped with work. They may know they need SEO content for their site, but they don't know what that means. All they do know is they don't have time to do it themselves.
One of the easiest ways to land a new client is by approaching someone who knows, likes, and trusts you. Why not try it and see?
Think "partnerships"
Some writers don't actively market themselves at all. They don't need to.
What do they do, instead?
They partner with complementary local (and national) businesses that need smart SEO writing help. For instance, ad agencies, web design firms, inbound marketing firms and — yes — copywriting agencies.
Let me explain …
A web designer may know the value of SEO content, but it's not his "thing." He may tell his clients, "You need better SEO copy," but he's not going to write it.
His clients aren't going to know how to write it, either. (Otherwise, they would have done so by now!)
But, you CAN!
Plus, many ad agencies don't specialize in SEO content development. Instead of hiring a full-time writer, they work with trusted freelancers as an extension of their team.
Think about it: Just two or three powerful partnerships can drive a full-time income your way!
One of the easiest ways to find potential partnerships is by going to local meetups and business networking meetings. Yes, I know networking meetings can bring up old middle-school fears — you'll sit by yourself, no one will talk to you, and folks will throw food at you when you try to leave.
(Okay, maybe that's just my fear.)
The thing is, most folks are just as uncomfortable as you — even if they look poised and polished. They would welcome the opportunity to listen to you wax poetic over Google, just so they can be part of a conversation and not feel weird.
Sure, you don't want to hard sell them — but everyone is there for the exact same reason. Leads.
So, even if you're a newbie, don't fear the networking event.
You may land a prospect after your very first meeting. Or, it may take a bit more time. Either way, you're building relationships that can help your future endeavors.
(And, networking in person will get easier over time. Take it from an introvert who can go days without leaving the house.)
Try sites like Freelancer.com as a short-term solution
The great news about "gig" sites like Freelancer.com and Upwork is, you can bid on new copywriting projects every day and (typically) find fast work.
The bad news: Generally, these types of sites don't pay well. (I've seen rates like $15 for a 500-word post.) Many clients heavily weight their hiring decisions on price — not quality. You may not find the perfect long-term client.
You know what? That's okay — for now. Why not work with a variety of clients and accumulate some clips? Sure, you won't get paid top-dollar. But, you will gain experience. You can get your feet wet, see what kind of industries you enjoy, and get paid to practice your art.
That's pretty cool.
Think about this as a short-term "internship" situation. As your skills develop, you can go after bigger clients with larger budgets.
Connect with influencers on Twitter and LinkedIn
Is there someone in your niche whom you admire? (For instance, if you focus on the pet industry, Pam Foster may be your hero!)
Why not connect with them on social media?
By "connect," I don't mean, "Check out an influencer's Twitter feed once in a while to see what they have to say."
Nor do I mean, "Repeatedly contact an influencer asking to schedule a call so you can 'pick their brain.'"
What I do mean is — retweet their tweets. Intelligently comment on their posts. See if you can build a rapport.
Not everyone will respond. Some folks won't acknowledge you.
BUT, here's why you're doing this …
Here's a dirty little influencer marketing secret …
It's easy to think your favorite influencer has it all together, and their content marketing is picture-perfect.
Here's the reality …
Influencers are busy. They typically travel a lot. And, they don't always have a huge staff to help — many top influencers are solopreneurs or run small companies.
Even if they're in the online marketing business and should "know" what to do, these folks don't have time to leverage every opportunity (or even think about it). After all, they're paid to help big clients. Their own marketing may not get the love it deserves.
(As a side note, every year, I see SEO experts vowing to start blogging again. These folks HAVE content. They just don't have time to blog.)
So, what can you do?
Pitch them a specific way you can help that shows you've been paying attention.
What do I mean?
First, don't say something like, "Hey, if you need SEO content help, I'm here if you need me." An email like that will probably get a "thanks" response. But, that's it.
Instead, say, "Hey, I noticed you don't turn your presentation decks into blog posts. If you send over your deck and a recording of your presentation, I'll turn it into a blog post and add visuals."
See the difference?
Over the years, I have hired four people who pitched me with a "Here's how I can help" note. (Granted, we had communicated some before their pitch.) My friends have done the same thing.
Why not try it and see?
Which tip(s) do you think you'll try? Has another technique worked for you? Share with us in the comments below.

SEO Copywriting Success: Grow Your Business by Driving Targeted Traffic to Clients
1 out of every 2 writing jobs require SEO skills! Every web copywriter should know how to combine persuasive copywriting with SEO best practices. Learn this valuable skill now to make more money on your web copywriting projects. Learn More »

Published: March 12, 2018