An All-Important Step in Your Copywriting Career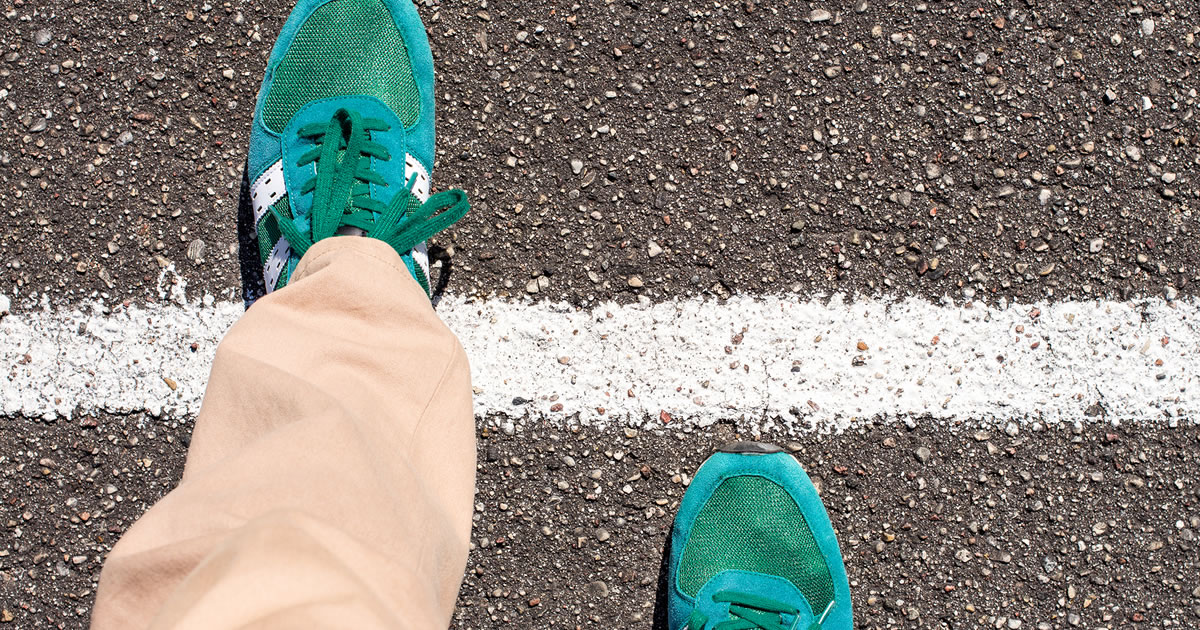 I sat looking at piles and piles of … stuff. Four generations of it, spread over two stories and a packed attic.
I knew what my goal was — to clean out the house so it could be sold.
But how? Where in the world did I start?
It seemed like an impossible task. Not because it was particularly difficult but because it felt completely overwhelming.
Thankfully, some friends came by and helped me get started.
We picked one room at a time. Each room was a mini-goal. We'd ignore all the others until we got the room we were working on finished.
Something very interesting happened by focusing our efforts on just one room — it gave me a sense of achievement. I could clearly see the progress.
Because it was such a big project, having mini-goals made getting to the big goal seem much easier.
We didn't finish in a day, or even a month, but we did finish.
The house was put on the market and sold. Goal achieved!
Anytime we start something new, it can feel overwhelming. That's especially true when you decide to launch your copywriting career.
The good news is, you don't have to go it alone.
There's a way to always have someone on your side — by connecting with a mentor.
Would a mentor be helpful to you?
Have you ever asked yourself …
I know what my goal is, but how exactly do I get started?
There are so many options and so many steps to take, where do I start?
Which path is best for me?
How do I keep from getting "stuck"?
If you answered "yes" to any of these questions, then you'll benefit from having a mentor.
There's something about talking to a real person that makes the journey better.
Someone who can listen and give you guidance.
Someone who will encourage you, just as my friends did by helping me get my house packed up and sold.
When you have a mentor, you get support in three crucial ways …
A Mentor Provides Encouragement
Even the boldest and most confident copywriter goes through periods of doubt or frustration.
A mentor provides consistent encouragement so when doubt starts to creep in, you're able to quickly banish it.
Instead of getting discouraged and quitting, you have the energy to keep moving toward your goals.
A Mentor Provides Focus
One of the many advantages of copywriting is there are so many possible paths to success. Direct-response copy and content marketing. Online and print. Business-to-Business and Business-to-Consumer. Thousands of potential niches.
How do you know what's best for you? And once you choose your path, how do you stay focused?
A mentor helps you clearly define your path based on your unique experiences, skills, and interests.
They'll help you choose the skill-building programs that will give your freelance copywriting career the biggest boost.
You'll always know what the next step is, so every day moves you closer to success.
A Mentor Provides Guidance
Have you ever faced a situation where you thought, "I don't even know where to start?" Or, been in the middle of a project and realized there's something you need to know in order to take the next step?
That's where having someone on hand to provide guidance is a huge advantage.
Instead of getting stuck, you'll get the advice and support to overcome any obstacle and accomplish more than you ever dreamed you could.
Where's a place to get that guidance?
When I was getting started as a copywriter, I found that guidance when I joined Circle of Success.
The structure of the Targeted Learning Programs and the peer support become a vital part of your success as a copywriter.
But that's not all. You also get access to a team of mentors, committed to making your copywriting journey easier.
It all starts with one step. Just as I did with packing up my house … we started one room at a time. And in the end, got my house sold.
Joining Circle of Success could be your first step, and before you know it, you'll be well on your way to becoming a successful copywriter too.
What questions are holding you back? Share with us in the comments below so we can guide you to help.

The Professional Writers' Alliance
At last, a professional organization that caters to the needs of direct-response industry writers. Find out how membership can change the course of your career. Learn More »

Published: March 21, 2018