Being Busy Does Not Guarantee Success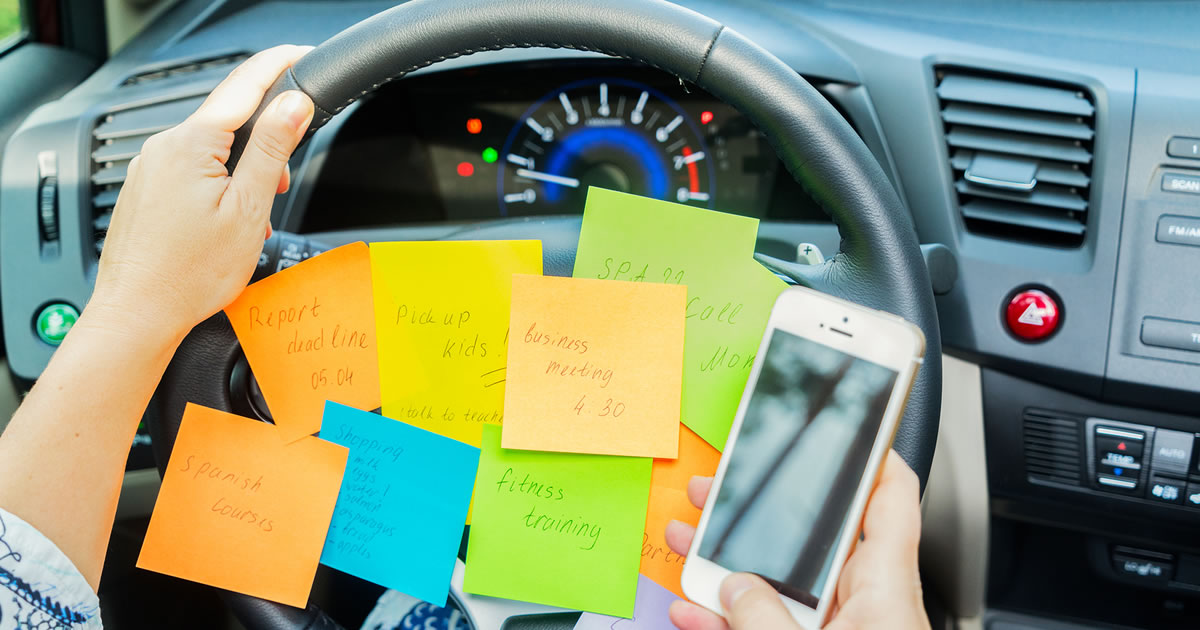 I've been studying and working for some of the most successful people in the direct-response industry ever since I started working with AWAI over 14 years ago.
And I've learned from them that to be successful without working ridiculous hours, you need to be organized. You need to know the value of your time. And you need to plan how you spend your time.
Today, I'm going to show you how to plan your day to guarantee you're able to balance the important facets of your business: learning, marketing yourself and your services, and time to do your clients' projects — not to mention everything else on your to-do list.
What can you accomplish tomorrow?
Now, before you answer that question, there are two keys you should consider …
First, be realistic.
Nothing will set you back or throw you off course more than feeling like you've failed. Only you know how many hours you can realistically work on any given day. And you should be able to gauge about how long each item on your to-do list will take.
Make sure you're only scheduling what can realistically be done.
Second, be mindful about what you're spending your time on.
The point of planning your day in advance is to continue making forward progress every day. But in order to have forward progress, you must spend time on things that are actually benefiting you and moving you forward towards your goals.
For example, it may be "nice" to read the latest best-selling business book everyone is buzzing about. But is that the best use of your time at that moment? Will you glean something from it immediately useful to your own work?
Make mindful decisions knowing the key is to use and balance your time effectively. For long-term success, dedicate time to your daily business-building activity, ongoing learning, and your client work.
Be realistic and mindful when it's time to plan your day. That way, you can go into each new business day knowing that when you sit down, you'll be ready to roll with your plan in front of you.
With an advance plan, you won't waste any time or energy "figuring out" what you should start on. And you'll know it's the best use of your time.
Having a plan will also ensure your day won't get derailed by a poor night's sleep, a foul mood, or a distracted mind. (Hey, it happens sometimes!)
And, of course, before you shut off your computer at the end of one shift, don't forget to plan your next work session!
One tactic that works for me
When it comes to planning my day, I've found that writing my day's to-do list on a Post-it® note is effective at making sure my plan is realistic. I've learned that if the day's list can't fit on a Post-it® note, it's usually impossible for me to get it all done.
So write it down, stick the note to your computer, and the next morning, you've got your plan.
If you finish early and want to tackle something else on your master to-do list, great! Go ahead. And if for some reason you don't finish the Post-it® note, write anything you didn't finish on the next day's Post-it®, fill it up with a few new items, and start again.
I've been using my Post-it® strategy for over a decade now. And I've yet to find a better system for actually getting through my to-do list … and therefore accomplishing my goals.
Making forward progress towards living the writer's life is accomplished one day at a time. Make sure you're spending your time on the things that will truly make a difference.
If you have any tips you'd like to add about getting your to-do list done, please share them with us in the comments below.

The Accelerated Program for Six-Figure Copywriting
Turn the ability to write a simple sales letter into a successful freelance career. Find out how you can make a six-figure income working from anywhere you want as a direct response copywriter. Learn More »

Published: March 28, 2018