Give Users a Memorable Experience by Injecting "Micro" Doses of Fun!

BarkBox is a service that sends a box of dog treats, toys, and other assorted items to subscribers every month. This picture is on their homepage …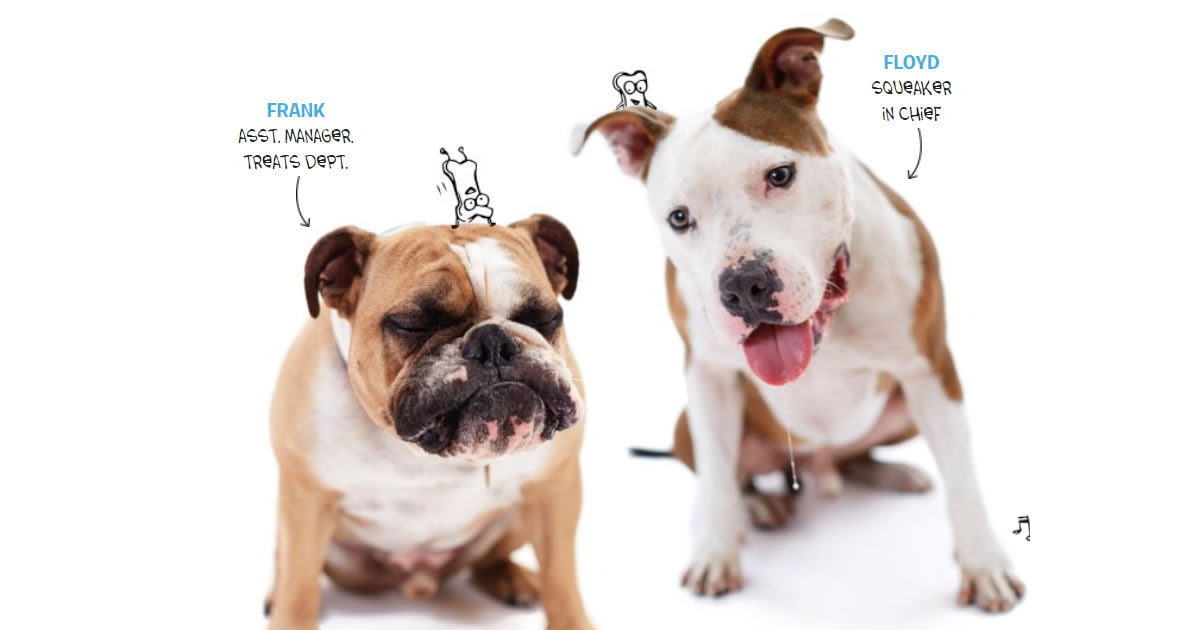 Source: www.barkbox.com
They could've easily included it without any copy …
But instead, they named the dogs and gave them super-cute titles! What dog lover could resist?
This is an example of microcopy. Microcopy is any small bit of copy that appears on a website. It can be used to clarify instructions, to overcome users' objections …
Or, like with Frank and Floyd above, it can inject personality and fun into a site … which will give users a more pleasurable experience while helping to set the site apart from other, similar sites.
Here's an example of microcopy that's not only funny, but that also creates a clear identity for the company …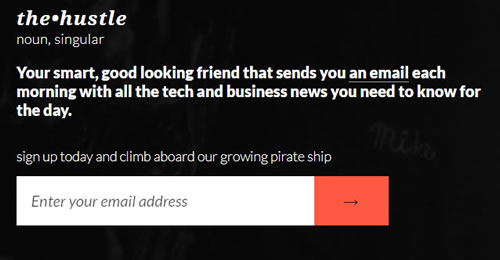 Source: thehustle.co
With so many news outlets to choose from today, tone and style are huge considerations for most readers …
And this tiny bit of copy demonstrates the fun, irreverent tone and style The Hustle, a popular email-based service, delivers the news with.
Now, here's another example of microcopy that adds a little personality while overcoming a potential objection …


Source: nuts.com
This is the guarantee at the bottom of Nuts.com's homepage.
It's subtle, but the line " … even if you just plain don't like what you bought" does a couple of things …
For one thing, it protects the customer against his or her own poor judgment …
But it also sounds like they have a friendly person telling you, "Hey, I get it. Sometimes you buy something that sounds good but it turns out you don't like it. It happens to all of us. We've got you covered."
These are all examples you can offer your clients to help them make their sites more fun and personable, and enhance their visitor's user experience.
Plus, you can use microcopy to add personality to your own site, too.
Take a look at a couple of individuals who project a clear image in just a few words …
Here's the sign-up box Ann Handley was recently using for the email list on her homepage: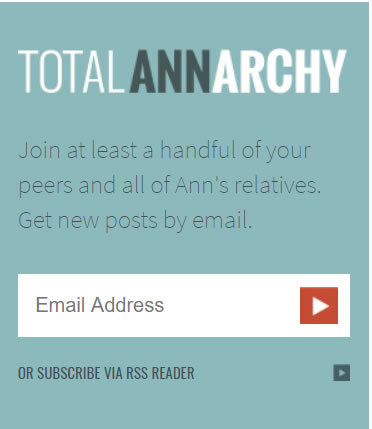 Source: annhandley.com
Ann is a well-known marketing and content expert, and a best-selling author. That alone tells you that you'll get value from her emails. But she added a little self-deprecating humor, so you get the sense she doesn't take herself too seriously.
If you're anything like Ann, you can also let that sense of fun shine through on your site in small ways. (As long as you don't lose sight of showing clients you're a professional who can handle your assignments, too.)
After all, the more pleasant your personality is, the easier clients will find you to work with.
Then again, maybe you're a little more brusque and blunt, like legendary copywriter John Carlton …


Source: www.john-carlton.com
John is beloved by his fans and students for his edgy personality and "no-frills" advice. And he gets that across on his blog in this microcopy above the main menu, before you even read any of his posts.
So whether you're writing for a client or for yourself, there are tons of ways you can incorporate microcopy for a jolt of fun and personality — so the site doesn't come across just like everyone else's.
Microcopy is meant to improve the user experience, and connect with visitors so they'll stay onsite longer and return to the site more often. Look for opportunities to add some microcopy that is fun and engaging!
Do you have any questions about writing microcopy that appeals to web visitors? Let us know in the comments below so we can help.

The Digital Copywriter's Handbook
Learn how to become an in-demand online copywriter for companies big and small. Online copywriting expert Nick Usborne shows you how to write web copy that converts. Learn More »

Published: March 7, 2018