Why Don't You Consider Getting Paid $15K to Write Health Sales Copy?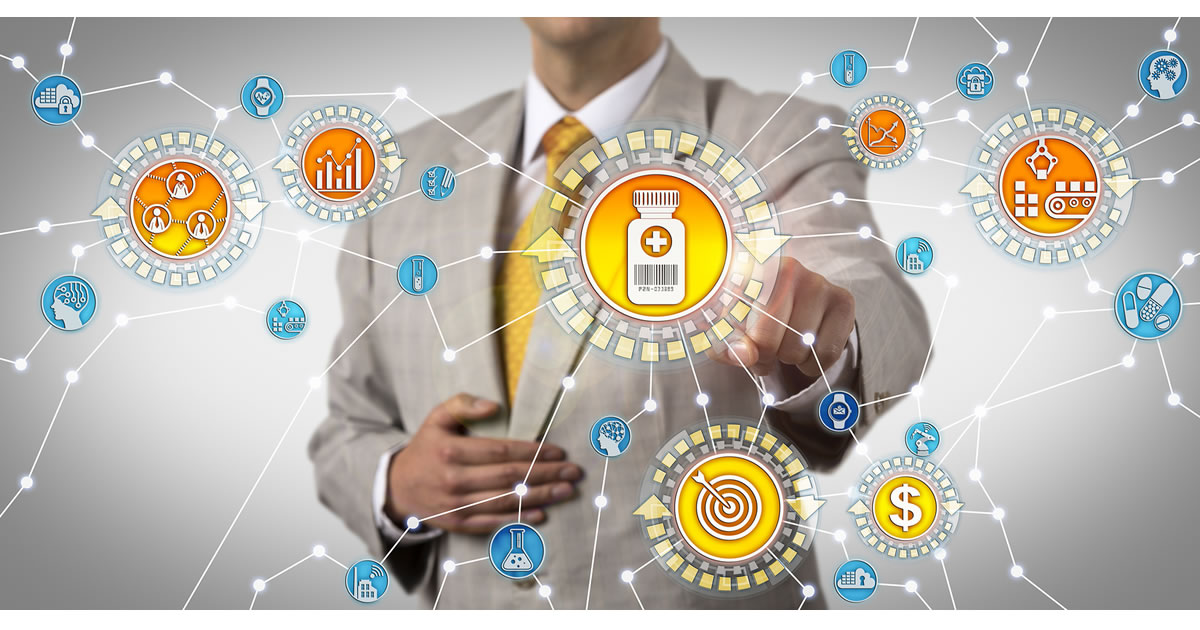 You could say that copywriters who specialize in the Health Market owe their careers to one scientist in particular, Linus Pauling.
You see, it was Linus who triggered America's love of nutritional supplements. And that love translates into lots of money. I'm talking BIG money.
Last year, retail sales of vitamin and nutritional supplements reached $36.1 billion. That number isn't slowing down either. Take a look at this chart
It shows that over the past seven years alone, sales have gone in one direction: Up.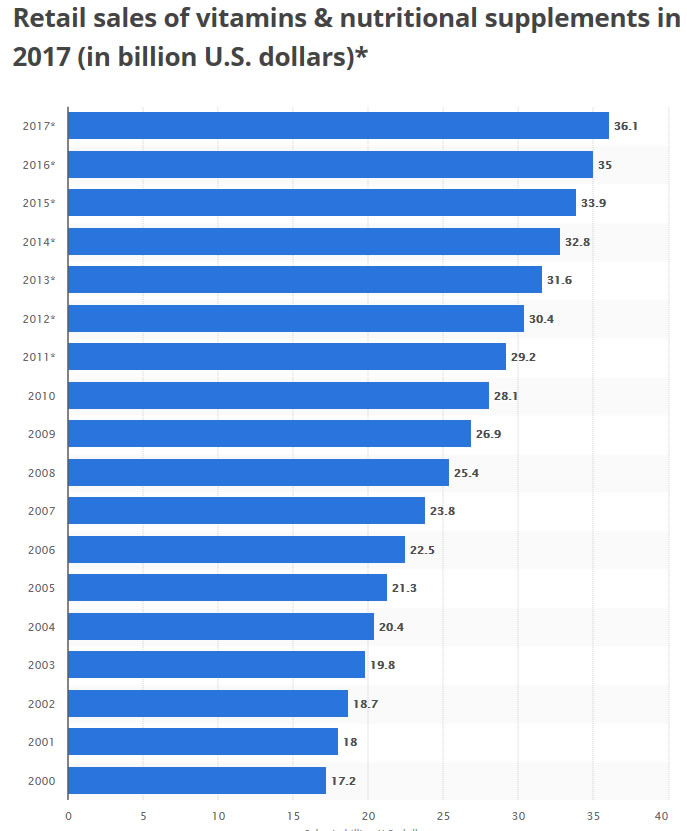 What did Linus do that virtually gave birth to an industry exploding with so much growth?
His story takes us back to 1931 when he published a paper in the Journal of the American Chemical Society titled, "The Nature of the Chemical Bond."
It was an in-depth discussion on how atoms interact in ways most scientists had not thought of before. His breakthrough idea married quantum physics with chemistry. In fact, his concept was so revolutionary that when the journal editor received the manuscript, he couldn't find anyone qualified to review it.
When Albert Einstein was asked what he thought of Pauling's work, he shrugged his shoulders. "It was too complicated for me," he said.
With that one paper, Linus became the youngest person elected to the National Academy of Sciences, was made a full professor at Caltech, and won the Nobel Prize in Chemistry. He was just 30 years old.
If you can get one paper published, why not write three more? That's exactly what he did. His groundbreaking research continued. In 1949, he published a second paper, another one in 1951, and one more in 1961.
Then in 1970, he published a book titled, Vitamin C and the Common Cold. He argued that taking 3,000 msg of Vitamin C was sufficient to prevent people from suffering with symptoms related to the common cold.
The book was a best-seller. Sales of Vitamin C doubled, tripled, and quadrupled. Drug stores couldn't keep up with demand. By the mid-1970s, 50 million Americans were following Pauling's advice.
Vitamin manufacturers called it "the Linus Pauling effect."
Why does this matter to you, Dear Copywriter? Well, if you haven't figured out your copywriting niche by now, then you might want to consider writing for the Health Market.
Actually, let me rephrase that to say you should definitely pick the health industry because you can make a lot of money. "A-list" copywriters who write for the Health Market are already doing it.
Who are these writers, you ask? There are a few names that come to mind, especially million-dollar health copywriter, Carline Anglade-Cole.
If you're not familiar with who she is, then go look her up. You'll see she's been writing health sales copy for over 20 years. Carline has written sales copy for just about every kind of nutritional supplement you can name.
Odds are that one of her sales letters has made its way to your mail box or inbox and you didn't even know it was her work.
In 2015, she was awarded Copywriter of the Year by AWAI. If you charted the rise of her copywriting career, it would look similar to the chart I showed you earlier.
Besides being a brilliant copywriter, she's also a "pay it forward" type of person. She doesn't mind helping up-and-coming copywriters learn their craft. And she's very good at it too.
I know, because last year I was fortunate enough to do a live webinar with Carline, where she detailed what it's like writing for the health industry.
She was kind enough to share several headline starter templates with listeners.
Another "A-list" health copywriter is Arthur Johnson. I had the pleasure of working with him on sales letters when I worked at Agora, Inc. It didn't take long for Arthur to become the "go-to" copywriter for many of Agora's breakthrough health sales letters.
If you could get him on your schedule, getting a winning sales letter was pretty much a slam-dunk event. His letters brought in thousands of new health newsletter subscribers and millions in sales.
Which is why no one fussed about paying him $15,000 for each sales letter he wrote. Imagine the kind of money you could make if you were paid that much for every sales letter you wrote?
Let me help you imagine the numbers. Let's say you're able to write one new health sales letter every six weeks. Divide that by 52 weeks in a year and you'd be able to crank out about 8 letters a year.
Multiply those 8 letters by $15K each … you're making $120,000 a year. That doesn't include any royalty income, which could take that number closer to $200,000 or more.
Here's the thing to keep in mind. Everything you've been learning about writing copy applies to health. You need an attention-grabbing headline, compelling lead, abundant proof in the body, and a strong call-to-action close.
With a marketplace that is growing by leaps and bounds, finding clients shouldn't prove too difficult. And here's something to keep in mind: You don't have to work for a big-name vitamin company to make a good living.
Private label vitamin companies are one of the fastest-selling segments of the health industry, with $310 million annually. This means there's a lot of smaller, less well-known companies who need your copy skills.
All of this reinforces my earlier statement on why you should write for the Health Market. It's your chance to make a lot of money.
Your takeaway: Become a health copywriter.

Secrets of Writing for the Health Market
Get your cut of this $200 billion market. High demand for writers … endless high-paying assignments. And not enough writers to fill the need. Earn top dollar as a health copywriter. Learn More »

Published: March 19, 2018