Interview with a Barefoot Writer: David Deutsch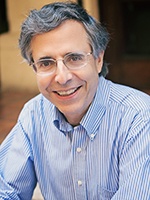 David Deutsch
"New freelancers aren't often ruthless enough about their writing. Too many write as if the prospect has nothing better to do than read their copy … It's better to write as if the reader is highly skeptical, has seen many similar pitches in the past, and has a ton of stuff competing for their attention at the moment."
— Advice from David Deutsch, Top A-Level Copywriter
David Deutsch is well-known among top direct-response consultants and copywriters across the country for his consistently stellar, award-winning copy. Even better than that, he's a genuinely kind and easy-going guy.
The Barefoot Writer wanted to get to the root of what makes David's writing so powerful, and we're pleased to share he's delivered more than a few golden tips. Though given his professional background, it's no small surprise he's picked up countless superb writing techniques. Part of that background includes working at the renowned Ogilvy & Mather advertising agency in New York City, as well as Creative Director at a direct response/direct mail agency.
Since turning freelance, David has written promotions for multiple Fortune 500 companies, including American Express and Merrill Lynch. His writing has sold millions of dollars' worth of his clients' products and services. He also authored Think Inside the Box, a book on business creativity that shows you how to generate new ideas, as well as Million Dollar Marketing Secrets. And — proof that writing opportunities are limitless — he also co-authored a guidebook on Bermuda.
Today, David works as both writer and consultant for entrepreneurs and various companies. Enjoy his frank and generous assessment of what it takes to succeed as a writer for the big mailers and the quick route to getting there. Plus, don't miss a glimpse into David's very own bucket-list — which his freelancing freedom allows him to openly pursue.
Did you always want to write for a living, or did you start out with another ambition in mind?
I always wanted to write. And teach. Fortunately my career as a copywriter now enables me to do both.
Why did you switch to freelancing, especially given your success in the agency world?
I liked working with a wider range of companies. And I wanted to be an entrepreneur myself.
At one point, you worked for elite agency of Ogilvy & Mather. What was the most important lesson you learned while working there?
At Ogilvy, I learned the science of advertising — that it wasn't just about creativity, and that you could learn from those who had gone before you, from people such as Hopkins and Caples. There aren't many Madison Avenue ad agencies where Hopkins and Caples are required reading!
And what was the most important lesson you learned as Creative Director for Royall & Company?
At Royall, I learned how to manage a creative department. And, that direct-response techniques could be applied to any industry — in this case, recruiting students for some of the country's top colleges.
You currently do some work as Creative Director, copy supervisor, and copywriting coach. Given that background, what's the most common mistake you see freelancers make today?
New freelancers aren't often ruthless enough about their writing. Too many write as if the prospect has nothing better to do than read their copy and is totally receptive to the promotion and has never seen anything like it before.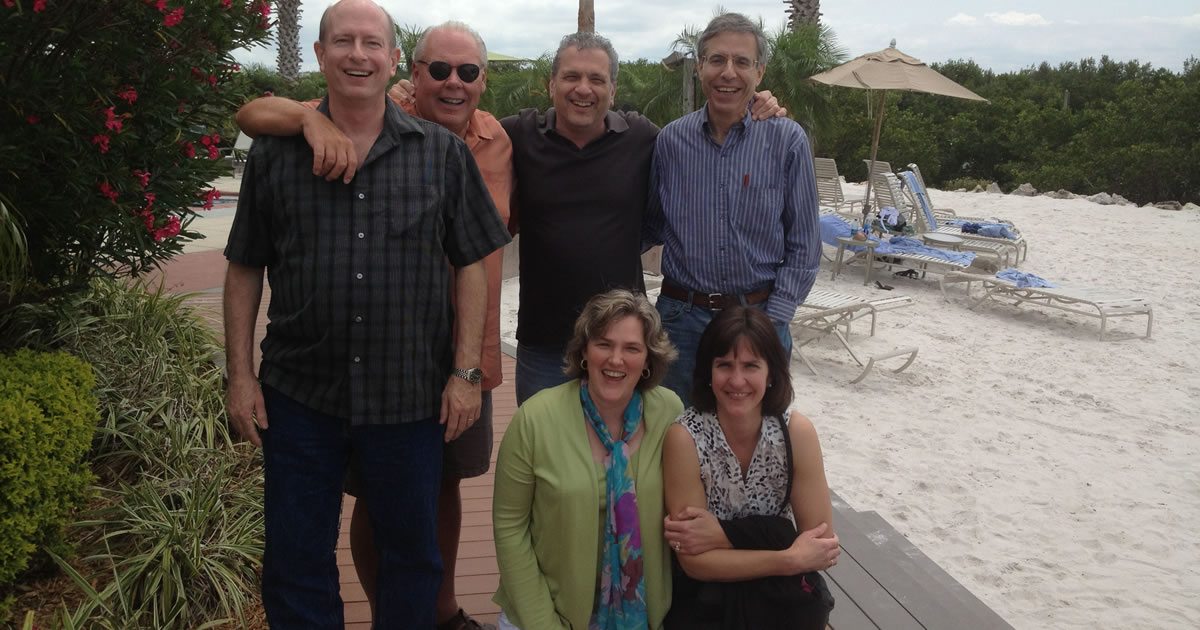 What should they do instead?
It's better to write as if the prospect is jaded (by promotions in general and the subject of the promotion in particular). Also, write as if the reader is skeptical, has seen many similar pitches in the past, and has a ton of stuff competing for their attention at the moment.
Definitely more of a challenge … but that would certainly make for stronger copy! Tell me, how do you measure your own success?
Doing interesting work with interesting people … by the success of the people I coach … and by the amount of money I make.
Do you have any favorite tools or strategies for staying organized and on top of your projects?
I like to set deadlines for different stages of the work. And, I use spreadsheets to track present and upcoming jobs. For each project, I also have separate Word files for background information and articles, client notes, ideas, bullets/fascinations, the copy itself, and for deleted copy (I hardly ever use this file, but it has come in handy once or twice, and it makes it easier to delete things when you know they're not gone forever). Also, I save previous versions of copy by numbering past ones sequentially in the file name. The most current version won't have a number.
Sounds like being so organized makes life a lot easier, especially when you juggle so many writing projects. How has your career as a freelance writer affected your family life?
It's been very positive, especially in terms of the freedom to travel and to spend more time with family.
What's been your biggest writing accomplishment so far?
Having had as many as five concurrent controls for Boardroom at one time.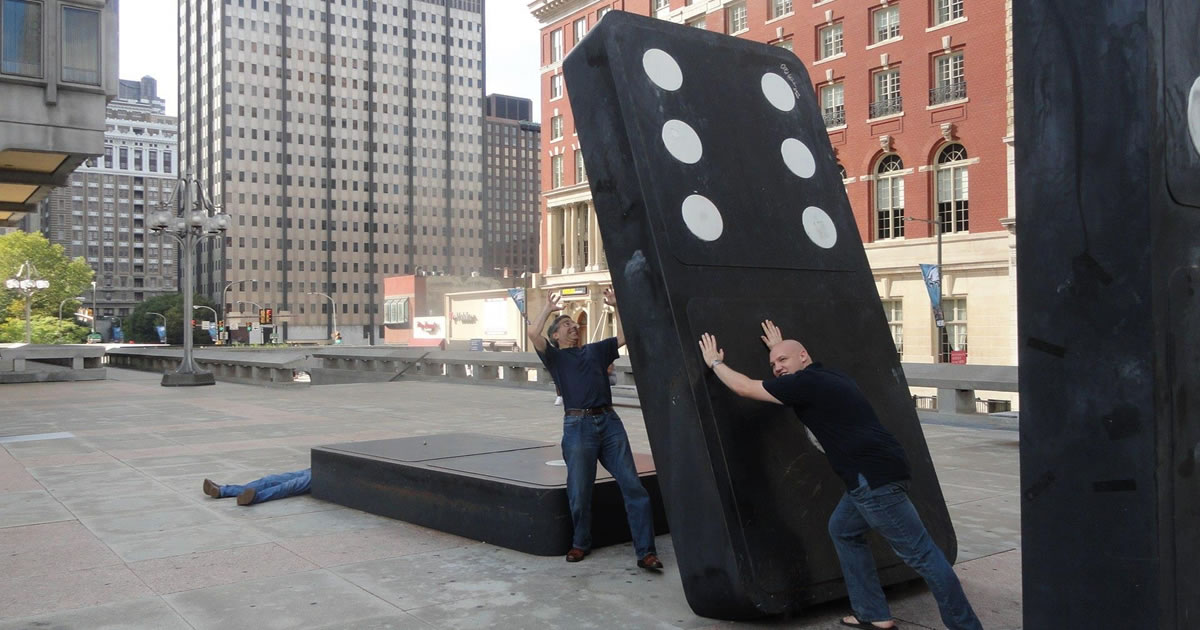 Wow — impressive! That must be a record. What's your advice for new writers interested in writing for the "big leagues," such as publishers like Boardroom and Agora?
Know everything you can about their products and the history of their promotional efforts — what formats, promotions, themes, and approaches worked in the past, right up to which are working now. Know everything you can about the techniques they use. Study the most successful writers to the point where you can recognize their style. And do everything you can to work under a top writer for a time who has worked in the "big leagues" — preferably for the team you want to work for.
Then, when you're ready, find out exactly who to contact, write a killer letter introducing yourself and making a definite and irresistible proposal for what you would like to do for them.
The best thing, of course, is to know (or get to know) someone who can introduce you. Or, at least, guide you in. (Attending live events, like AWAI's Bootcamp, is a good way to meet people who might be able to do that.)
And, ideally, have a coach or mentor working with you as you begin writing for them — someone who will critique your copy before you send it, tell you what you're doing right and doing wrong, and tell you where and how you need to improve.
Do you plan on ever retiring from writing?
Eventually, yes. Although I will probably always be writing something. Nowadays, I'm doing more and more teaching, copy supervising, creative directing, and coaching.
What's been some of the best "Glicken" — or perks and freebies — you've received during your career as a freelance writer?
Getting to go through a Lifebook 4-day "LifeDevelopment" experience was amazing and lifechanging. Getting to meet and get to know people like Jay Abraham, Gary Halbert, John Carlton, Martin Edelston, and Dan Kennedy. Getting to fly around in a private jet. Getting paid to go to Germany to teach copywriting (one of the best parts: everybody there could spell my last name!)
You once wrote that climbing the Harbour Bridge in Sydney is on your bucket list. What else is on that list?
Eating at Masa in NYC — the ultimate sushi restaurant. And lots of travel: places such as Hong Kong, Italy, Israel, Egypt … even India. And I would like to experience flying a plane one day. Though I'll settle for just taking the controls for a few seconds — I don't think I have the patience for months of flying lessons!
What "bucket-worthy" adventures have you already experienced?
Exploring great cities like London, Paris, Los Angeles, San Francisco, Chicago, and New York. Playing in a rock band. Performing with an improv troupe.
What's your number one piece of advice for someone brand-new to the life of paid freelance writer?
Work under or get your copy critiqued as often as possible by someone at the level you want to get to. Study (really study, forensically study, as Jay Abraham would say) past and present masters. Know more than your competition. About everything. Study human nature, persuasion, and storytelling — not just copywriting (Gerry Spence, Robert Cialdini, Robert McKee, etc.).
This interview was previously published in the February, 2014 issue of Barefoot Writer. To read more interviews from fellow Barefoot Writers be sure to check out The Barefoot Writer's Club.

The Professional Writers' Alliance
At last, a professional organization that caters to the needs of direct-response industry writers. Find out how membership can change the course of your career. Learn More »

Published: March 26, 2018