Raise Your Writing Fees and Increase Your Income with the Ice Cream Method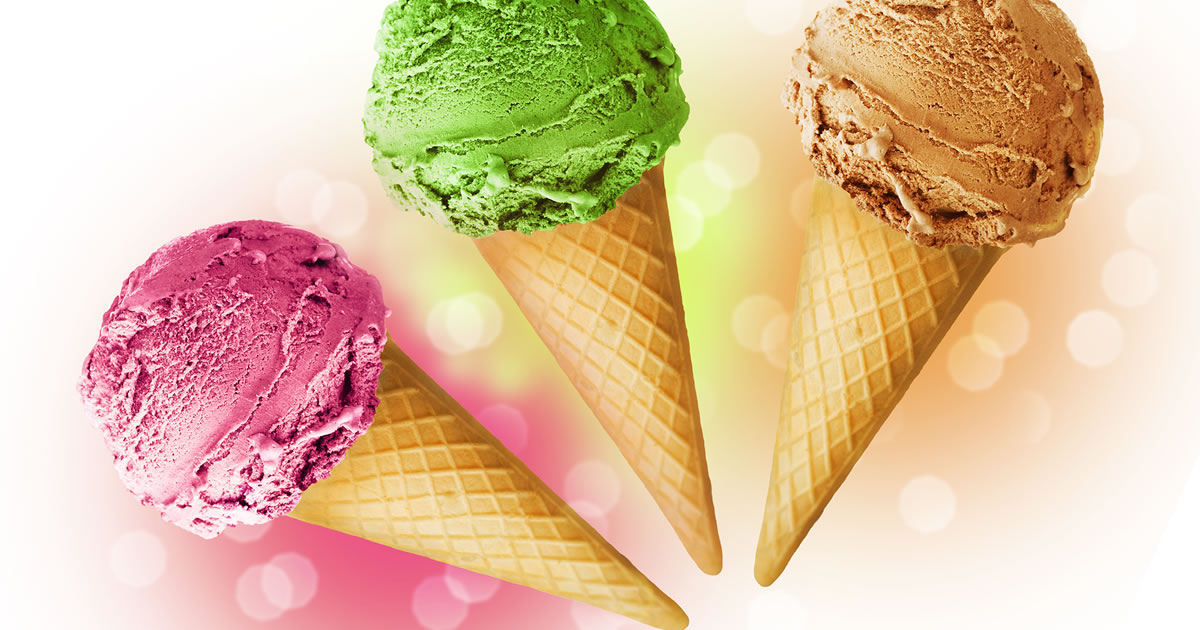 Can you take your rates 10x higher … in a single evening?
It's possible. And it certainly solves a lot of problems.
Or, at least it did for me. You see, I launched my writing career working down on the low end of the scale. Charging a pittance for my work made it easy to get clients, and I was happy to have a full schedule.
Plus, I figured I'd be able to hit my income goals by turning around projects quickly. Make it up on volume, so to speak.
Well, you don't have to be a genius to guess how my plan went wrong …
No matter how hard I worked — and I used to regularly put in 80 to 100 hour weeks — I never seemed to have much money in the bank.
It confused me. After all, I knew from regularly reading AWAI's e-letters that there were lots of writers making generous professional-level incomes working part-time. How come I wasn't one of them? What did those people have that I didn't?
I needed to find out — FAST. I was in my third year as a full-time freelance writer, and I'd used my freelance freedom to move overseas. But, if I couldn't get my income up, I was going to have to go home and go back to a 9-to-5 job.
Now, I know this sounds a bit over the top, but to me, being trapped in an office is like being locked in a cage. Plus, if I did that, everyone in my family would be able to point to me and say, "Oh, Jen? Yeah, she tried being a writer. It didn't work out for her."
Ugh! I couldn't let that happen.
So I took a deep breath, and took a big risk. Or at least what felt like a big risk at the time …
I got an ice cream cone.
Well, the invitation to get an ice cream cone, anyway.
When fellow copywriter Steve Coombes and I arrived at the Ben & Jerry's, it was closed, so I never did get my double-scoop of mint chip.
But I didn't care.
I'd met Steve about 45 minutes earlier, standing at the back of the bar at the Delray Beach Marriott.
We were both there for AWAI's FastTrack to Copywriting Success Bootcamp and Job Fair.
Steve was there on behalf of one of his biggest clients — The Healthy Back Institute.
I was there to make my big breakthrough. I'd saved all year long to afford the trip to Florida, and I desperately needed big things to happen for me.
Except … and this is a bit embarrassing …
I was chicken.
Like, super chicken.
The first day's session had just finished, and I could see a whole crew of my copywriting inspirations standing right next to the bar in the Marriott lounge. AWAI Co-Founders Paul Hollingshead and Mark Ford … major publishers from Agora and International Living like Mike Palmer and Jennifer Stevens … names and faces I knew from AWAI success stories like Roy Furr, Mindy McHorse, Christina Gillick, and Joshua Boswell.
I could NOT make myself go talk to them.
I had flown thousands of miles … spent money I barely had … and I couldn't take those last few steps from the back of the lounge to the front.
The voice in my head really went to work. "Look at you! You big baby! How are you ever going to figure this out if you just stand here like a statue? What are you even doing here if you're not going to talk to anyone? Introduce yourself to someone, for Pete's sake!"
So I made myself say hello to the person standing next to me:
Steve.
Who wasn't interested in having a drink in the bar … But he was hungry and wanted to go for ice cream. Did I want to join him?
Sure, because ice cream with a near-total stranger sounded WAY less scary than trying to get a drink with the legendary Mark Ford.
It turned out Steve and I had many shared interests besides ice cream.
Along the way, I'd confessed my challenge to Steve … working nonstop but never seeming to earn what I wanted (and needed) to have the writer's life of my dreams. Steve offered to take a look at my website and rates to see if he could spot the problem.
When he saw them, his face went into one of those "Oh, no" expressions.
"Is this really what you're charging?" Then he told me, "Get this whole price list off your website now. It's way too low. You should be charging 10 times this amount."
"But how will I find clients at those rates?" I asked.
Steve responded, "Are you any good?"
I got a bit indignant. Of course I was good! Writing was what I did for a living!
We agreed that I should send him some samples. If they were up to his standards of good, we'd do a test project together … at the rates he knew I should be charging.
Within six weeks, not only was I doing projects for Steve at my new, higher rates … I'd also landed two other new "premium rate" clients, too.
Over the next year, I transformed my business. And ever since, my income has been on a steady climb, hitting that once-elusive six-figure mark and continuing to grow.
Plus, I've repeatedly used my "ice cream method" to make new client connections, raise my rates, and hit my goals.
Each year, I find a few in-person events I can attend that I know will be full of the kinds of people I want to meet. Bootcamp is an easy choice … I've been seven times now!
And each time, when I get to the event and my natural tendency to be a big chicken bubbles up, I plaster a smile on my face and introduce myself to the person next to me.
Sometimes, we get ice cream. Other times, it's coffee, a drink, or dinner. I go with whatever feels natural, even if that's as little as exchanging some brief pleasantries.
The important thing is to get talking and build a connection, however small. You'll see, amazing things will happen.
What could happen for you? I encourage you to come to Bootcamp and find out for yourself!
Do you have any questions about trying Jen's "ice cream method" to make connections? Share with us in the comments below.

The Professional Writers' Alliance
At last, a professional organization that caters to the needs of direct-response industry writers. Find out how membership can change the course of your career. Learn More »

Published: March 30, 2018