The First Two Decisions You'll Make to Become a Well-Paid Writer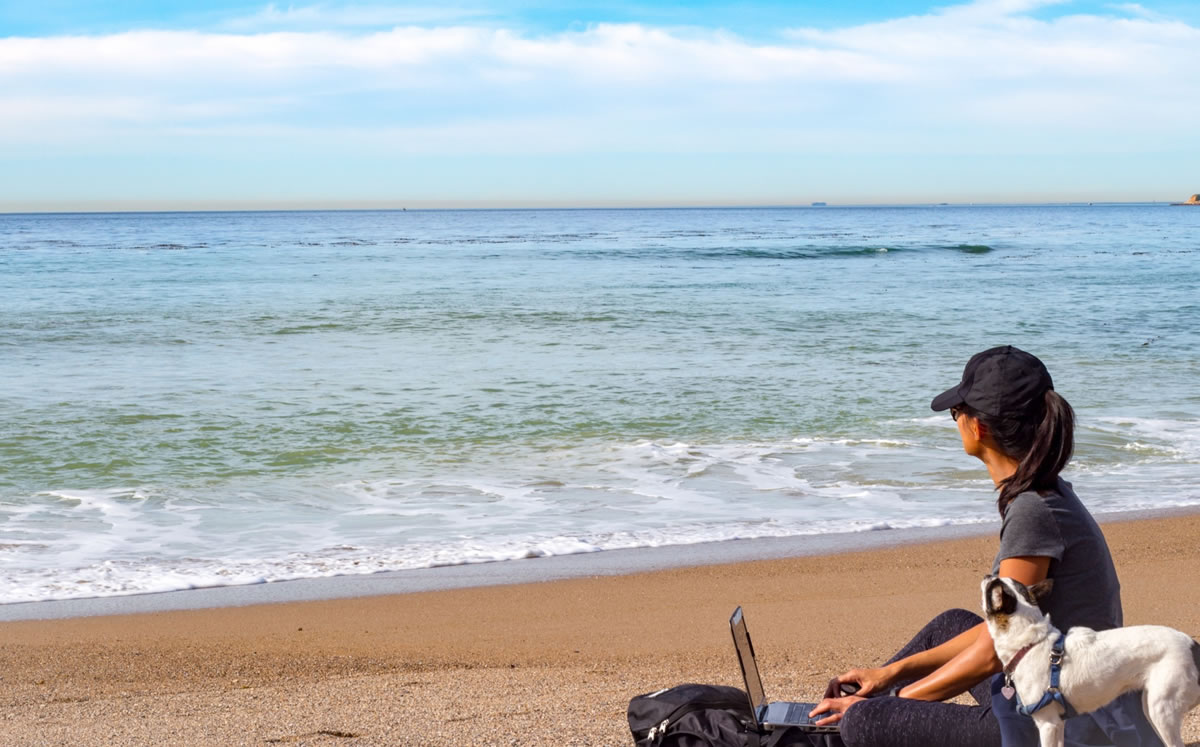 Over the last 20+ years, AWAI has helped thousands of writers achieve their dreams of living the writer's life …
And when you read through all the case studies on our website, you quickly see that no two writers — or their journeys — are exactly the same.
Yet when you look closer, you find two things every successful writer has in common:
They acquired the skills needed to take on writing projects that are highly valued by companies — and therefore pay very well.
They have the ability to make decisions — and then take action.
#1 comes easy for most writers …
Learning is fun, and it's always inside your comfort zone.
And if there's a great way to make money writing, you can guarantee AWAI has a program taught by a leading expert in the field that will give you the skills you need.
But #2 is the part that delays many writers' success …
When faced with a decision, writers often become paralyzed — fearful they may make the "wrong" choice. Many of our case study interviewees share their experience with indecision, often ending with something like: "when I finally made the decision to … that's when things really started to move fast."
Decisions are part of a working writer's everyday life …
Should I accept this project?
How much do I want to charge?
Do I want to continue working with this client, or is it time to move on?
Which of these ideas is stronger?
So, it's important you get comfortable making decisions, and once made, follow through.
How do you get more comfortable?
Make some decisions!
To get you started, let's walk through two decisions you need to make early on in your journey to the writer's life …
Decision One: Choosing a Path
The first decision you encounter is choosing a path. And by choosing a path, I'm talking about how you'll get to the writer's life.
Will you make money as a copywriter, social media writer, B2B writer, information marketer, Money-Making Website owner, something else … ?
This first decision is important, because it determines what training you'll invest in, how you'll spend your time, and potentially how your writing business will be structured …
If you don't make it, you may waste a lot of time and money, spinning your wheels and not really moving forward.
But as important as the decision is to make, you don't need to put a ton of pressure on yourself to choose the "right" path. Rest assured, you won't be stuck with just one for life.
The idea is to make a decision and choose a path that appeals to you, begin making forward progress, and testing it out. If you decide you want to pursue a different path, you'll be able to leverage and apply all of the knowledge and experience you gained.
Plus, you can always add in other paths, and additional revenue streams, once you get started. The key here is to make a decision and take action to move forward, so you don't get stuck in the "maybe I should try this … or that … or this other thing" holding pattern.
These days, you've got lots of options to choose from. Some of the most popular paths to the writer's life include:
If you want my recommendation, I'm going to tell you to start with copywriting.
Why?
Because with huge growing opportunities like the digital market, the Business-to-Business market, and social media, you have the potential to make as much money as you want and truly live the lifestyle you desire. And copywriting is the foundation for all of it.
Plus, it's definitely the most adaptable path you can choose.
And even if you start with copywriting and down the line you decide to focus on information publishing, resume writing, grant writing, or any other writing field … there's definitely no better investment than learning how to write persuasively, which is really what copywriting is all about.
Now — once you've chosen your path, it's time to move on to the second big decision you'll encounter on your journey towards living the writer's life …
Decision Two: How You'll Specialize
Specializing confuses a lot of new writers because the words "specialty" and "niche" are thrown around quite a bit and often used interchangeably.
First, let's talk about the reason you want to specialize …
When many writers start out, they cast their net really wide and are willing to take any job that comes their way. They think it's the best way to start making money fast.
But the truth is that you can't be all things to all people as a copywriter. You'll actually have a harder time finding work this way. And when you do find work, they'll not only want to pay you less, you'll also have to work harder because you'll have to learn entirely new industries and markets for each assignment.
When you specialize, it's easier to market your services and identify new clients, plus you'll be able to charge more for your services.
Bottom line: specializing actually makes starting your business easier AND allows you to make more money faster.
Be it an industry niche or a project type … what will you focus your business on? What will make you different from all the "generalists" out there promoting themselves in your same field?
Just like with Decision One, you're NOT going to be stuck with this choice forever. So, don't let it hold you back.
You can try out various niches and specialties, and revise your business as you go. Just like with choosing a path, you shouldn't overanalyze your decision.
Now, as I've said … since copywriting is the path I typically recommend everyone start with, I want to go a bit more into detail on the ways to specialize because you have a few options.
First, you can specialize by industry niche. Your niche could be a large industry like health, finance, fundraising, self-help, etc.
Or it could be more specific, like anti-aging, financial newsletters, political fundraising, or child safety.
You can also specialize by project type. Your "specialty" may be broad like the Web or B2B. Or it could be more specific like writing autoresponders, case studies, or white papers.
However, even if you choose a specialty, I still highly recommend you focus on an industry niche to start as well.
For example, you could be a writer who specializes in B2B copy for the food services industry.
Or an autoresponder and web content writer for the alternative health industry.
Just like a good product, the more of a Unique Selling Proposition (USP) you have, the easier you are to "sell" and the more your perceived value increases.
So, how will you specialize? Just like with choosing a path, I don't want you to worry about choosing the "wrong" niche or the "wrong" specialty.
You may find you want to change your mind down the line. Or you'll want to add another niche or specialty to your services. And that's totally okay!
The key to making forward progress is to make decisions and take action. Even if you decide to change direction in the future, the experience you gain will transfer to your new path, and enable you to move forward even faster.
For a jump-start, Pam Foster and I lay out nine steps you can follow to make very good money with freelance writing. Check out our step-by-step blueprint for becoming a working copywriter.
Which path will you take to the writer's life? And how will you specialize? I'd love to hear from you in the comments below.

The Accelerated Program for Six-Figure Copywriting
Turn the ability to write a simple sales letter into a successful freelance career. Find out how you can make a six-figure income working from anywhere you want as a direct response copywriter. Learn More »

Published: March 26, 2018