Unicorns, FOMO, and 2018's Hottest Web-Writing Trend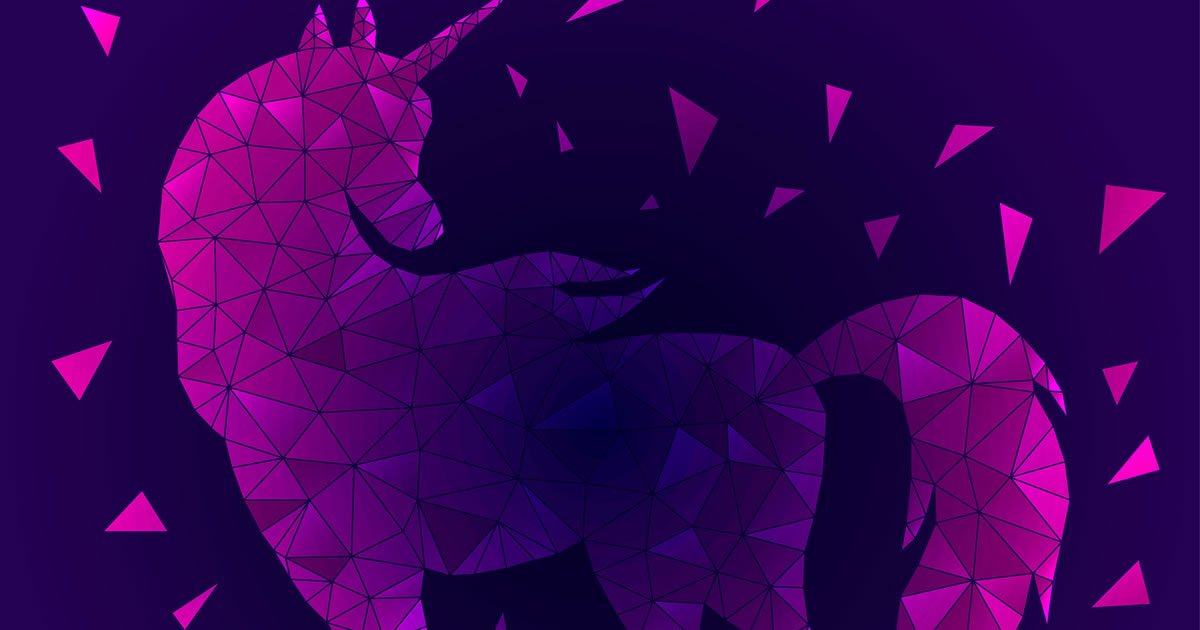 Last April, people lost their minds over Starbucks' Unicorn Frappuccino.
Some were disgusted by this pink and purple confection. It changed color and flavor as you drank it. But despite its 59 grams of sugar, plenty of people went out of their way to get one.
What made them go crazy for this outrageous drink? Especially when many of them knew they wouldn't even like it?
Well, the Unicorn Frappuccino was only available for five days. And some locations were selling out quickly.
This combination of urgency and scarcity is Marketing 101.
Throw in a healthy dose of FOMO — the "fear of missing out" — because it became such an online sensation, and this stunt was bound to achieve fantastic results. It almost wouldn't have mattered what they were selling.
Now, one of the latest trends in web writing is following the same principles. But it's not the product that consumers fear missing out on. It's the content itself.
Ephemeral marketing is an exploding phenomenon where a company creates content that's only available for a short time. So if you don't view that content quickly, you'll never be able to see it.
Social media is the ideal platform for this type of marketing. Take Snapchat, for example …
A Snapchat "story" is a type of post that only lasts 24 hours. After that, it gets sucked into a dark Internet void and is gone for good.
So for any company that uses Snapchat as a marketing channel and has built an audience, their customers are extremely engaged with their content. They feel a sense of urgency to interact with the content, and they don't want to miss something of value.
If you're wondering how well it really works, consider this — a report from Bloomberg in April 2016 revealed that Snapchat averages 10 billion views per day.
Now, many of these are regular user views. But the same principle applies to both marketing content and regular user posts — their limited viewing window leads to skyrocketing engagement.
Snapchat has achieved a lot of success with this strategy. A survey they conducted with MediaScience showed that their ads were 1.5 times more effective than Instagram ads and 1.3 times more effective than YouTube ads.
But increased engagement is just one reason why ephemeral marketing is such a huge opportunity for web writers.
Once a company decides to use ephemeral marketing, they have a massive and continual need for content … because the content they create disappears so quickly!
Unlike evergreen content, which can be recycled, ephemeral content doesn't come back once it has run its course. And companies don't want to be caught empty-handed. They always need something new to release.
Ephemeral marketing is also trending upward now because it's such an effective way to capture the attention of millennials and Generation Z.
This is crucial because of their spending power. Millennials are expected to surpass $1 trillion of spending power by 2020.
And Gen Z (which begins with young adults born in 1995) won't be far behind. Companies are already in constant competition for their attention.
Oh, and one last reason why ephemeral marketing is a great opportunity for web writers?
It's fun!
Since the content disappears so quickly, so do any mistakes and ideas that don't catch on. So it's much easier to take risks with ephemeral content. If it works … fantastic! And if it doesn't … well, there will be something new to create for tomorrow.
With this trend continuing to accelerate, now is a great time to learn more about writing for the Web.
And there's no better way to learn than with Web Copywriting 2.0, led by one of AWAI's most popular experts, Nick Usborne.
Would you have fun coming up with ideas for an ephemeral marketing campaign? Let us know in the comments below if you've noticed this new trend.

Web Copywriting 2.0: Your Complete Guide to Writing Web Copy that Converts
Learn how to become an in-demand online copywriter for companies big and small. Online copywriting expert Nick Usborne shows you how to write web copy that converts. Learn More »

Published: March 6, 2018