Use This Social Media Channel to Stand Out From the Crowd
By Andrew Murray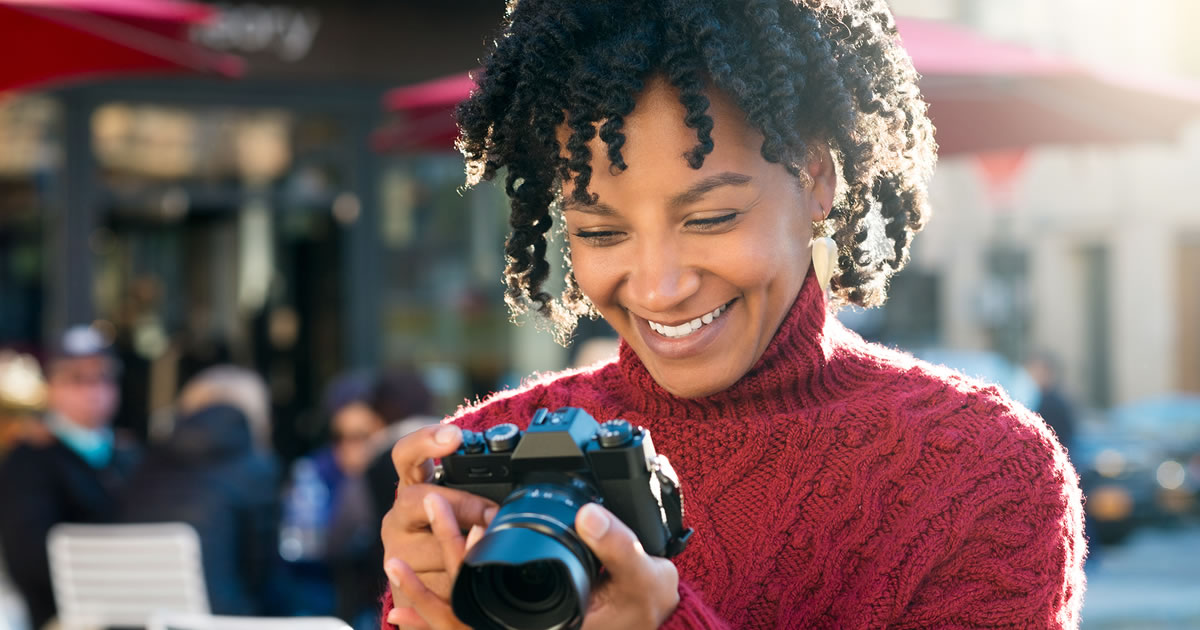 What if you could offer potential advertisers on your Money-Making Website exposure to an untapped social media channel? One that's hugely popular … but rarely used by companies?
If you're looking for ways to monetize your Money-Making Website, there's a social media network that can give you the competitive edge you need to stand out from the crowd and attract paid advertisers to your site.
I discovered this purely by chance. And, it's surprisingly effective.
Following the Herd
If you use photos on your Money-Making Website, it just makes sense to share your images on social media. You know the drill. Share your web content on social media and drive traffic back to your site.
Whether you're into pets, flowers, travel, rare pottery, tropical rainforest plants, or any other image-rich content, you have the images to share.
What's the obvious social media channel for sharing these?
If you said Instagram, you are correct. Many companies have Instagram accounts. And, if you don't have an Instagram account, you'll be left behind. At least, that's the perception.
But, what about Pinterest? You won't find so many companies there.
Should you follow the herd and join Instagram? Or, should you be a little different and stand out from the crowd?
I'll share my story, and you can make up your own mind …
Making a Choice
My Money-Making Website, Top Wire Traveller, focuses on remote and outback travel in Australia. Most posts are packed with highly sharable images. Early on, I had to select which social media channels to use.
Facebook and Twitter were obvious choices. And, my website articles often include videos, so YouTube was another must-have.
Then I had to choose between Instagram and Pinterest.
Why not both?
It was too time-consuming. If you're posting visual media, consistency is crucial to success. I knew there was no way I'd have time to do both.
Both were pretty unfamiliar to me. But, in his How to Write Your Own Money-Making Websites program, Nick Usborne speaks highly of Pinterest. So, I jumped in, boots and all.
Now, you'll likely see negative comments about Pinterest. How men don't use Pinterest … how Pinterest is losing ground to Instagram … how you simply must use Instagram, or you'll be missing out on a big opportunity … how Pinterest is only useful for finding recipes and fashion … and on it goes.
Most of these ideas are outdated at best or downright wrong at worst.
What I discovered was totally unexpected. Pinterest is now an integral part of my Top Wire Traveller brand. Let me show you why …
A Unique Selling Point
When I started posting images to Pinterest daily, my profile grew quickly. So, my analytics are really healthy, and are growing consistently month after month.
I decided to include product reviews on my Money-Making Website. So, I began approaching marketing managers with a proposal. If they gave me products to review, in return I would write an honest review, plus a couple of follow-up articles.
This is when I realized the power of Pinterest.
During phone conversations with the marketing managers, we cover the standard questions … site visitors, social media following, what social media channels I use, and so on. Standard questions with standard answers. And, to be honest, my website and social media analytics really aren't too exciting.
But, when I mention Pinterest and my rather healthy numbers there, you can almost hear their chair creak as they sit up and pay attention.
I highlight Pinterest as a point of uniqueness and relate how I'll pin (post) images of their products. Believe me, I now have the marketing manager's full attention!
I've had them say, "We haven't had time to pursue Pinterest yet" … "We'd love to, but don't have the time" … or "It's always good to get exposure on another social media channel … by all means, go ahead and post our products on your profile!" Or, even better, "I'm fascinated with what you're doing here … tell me more."
My mention of Pinterest, my analytics, and describing how we'll give their company free exposure nearly always seals the deal.
So, I have a unique selling point, a competitive edge … all due to my blindly choosing Pinterest over Instagram!
In this time of social media saturation, marketing departments are desperate for new ways to stand out. So, the offer of free exposure on a new social media channel is irresistible. And Pinterest provides this pathway.
But, what if your site is content-rich with few images? What if you're reviewing a new financial product, for example?
Creative Artwork
Well, with minimal effort and the right software you can mock up a "cover" and pin (post) your article to Pinterest.
Use keywords and some basic SEO … just like you do when writing a post on your website. Set up your pins in the right way, and Pinterest's powerful search engine will drive users to them. In turn, your pins will then drive traffic back to your website.
A quick search of Pinterest reveals many users who regularly post content-rich articles. There's no reason why you can't do the same … and become an expert in your topic.
Then, you too can approach companies using your profile on Pinterest as your competitive edge.
Just remember the old adage, "Content is king." If you're regularly pinning high-quality content to your Pinterest account, you will be noticed.
Your Takeaway
If your Money-Making Website is full of sharable images, start sharing on Pinterest. Then, promote your healthy Pinterest profile as a selling point to prospects.
And, if your Money-Making Website is rich with high-quality content but very few images, you can still get your content in front of a whole new audience via Pinterest.
Give yourself a competitive edge. Then, you'll be on your way to making some real money from your Money-Making Website.
Have you tried Pinterest? What tips and tricks can you share with us?
Or, do you use Instagram instead? If so, why did you choose Instagram over Pinterest?
Share your experiences in the comments below.
This article, Use This Social Media Channel to Stand Out From the Crowd was originally published by Wealthy Web Writer.

Writing Email Copy for B2B Companies — Your Complete Guide to Writing and Winning These Profitable Projects
In the world of B2B (Business-to-Business), there's an often-overlooked writing specialty with massive demand for short projects that are easy to learn and fun to write: Writing Email Copy for B2B Companies! Learn More »

Published: March 21, 2018