Why I Didn't Set Any Goals for This Year …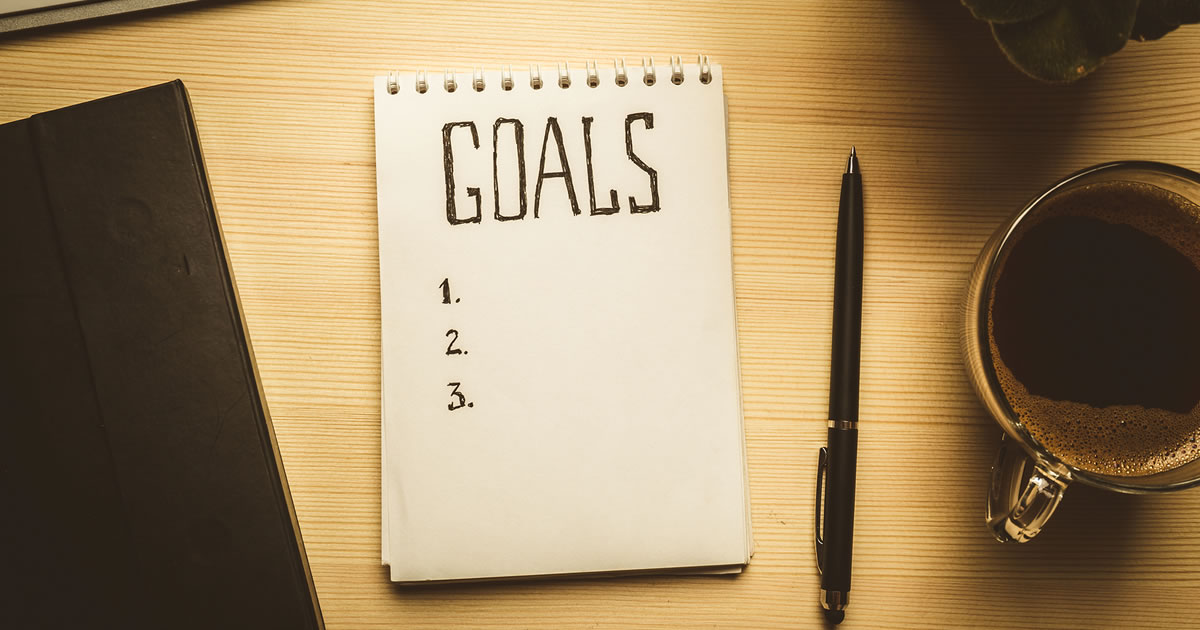 Routine is my friend … maybe even my best friend.
I'm the kind of person who wouldn't dream of leaving my bed unmade before I head off to work. And the night before … I lay out everything I'll need in the morning, including putting my sneakers and socks right next to the front door.
By taking care of details like these every day — what I consider the "task at hand" — my standard operating procedure makes it easier for me to stay focused on things that are important to me …
Like waking up early, getting to the gym by 5 a.m., and beginning my workday an hour ahead of time.
So when I read about something called the Standard of Performance, from legendary football coach Bill Walsh, I was intrigued.
In the late 70's, Walsh used this "manifesto" to lead the San Francisco 49ers from NFL laughingstock to Super Bowl Champions in just three years.
But he didn't set performance goals for how many games the team should win each season. And he didn't have a timetable for how long it would take them to win the Super Bowl.
Instead, his Standard of Performance forced everyone in the organization to focus on the "task at hand," down to the tiniest details.
That might mean making sure his quarterbacks gripped the football properly on every pass. Or that his wide receivers ran precise passing routes.
For himself, it meant planning every practice down to the minute.
This might sound like minutiae. But his idea was that, if everyone focused on the smallest details right in front of them — the next snap, the next block, the next tackle — then "the score would take care of itself."
And it worked. He turned the 49ers into a dynasty.
After I was already doing it in other areas of my life, I decided to apply it to copywriting, too.
So for this year, I didn't set any goals.
For instance, the most important part of my job is writing long-form sales letters …
But rather than setting a goal for the number of letters I wanted to complete during the 12-month time frame — which is what I was going to do — I'm just spending time on the next step in the process every day.
Whether I'm researching, writing, or revising a letter — I focus on the details I need to take care of at that moment.
This might mean drafting 100 or more headlines, until I'm satisfied …
Or scouring 40 pages of Google search results just to find one nugget of information I can use.
I'm finding that when I focus on getting every detail right, I finish faster than if I try to complete each step as fast as possible. I'm not cutting corners because I have a goal to reach. That would just cause me to waste more time trying to fix it later.
Another routine I've stuck with is handwriting great copy.
Even though so far I don't notice the improvements in my writing on a day-to-day basis, I can see a huge difference between what I'm writing now versus what I was writing a few months ago.
Devoting 15-30 minutes to this practice every day — no matter how many projects are on my plate — is helping me improve my skills and speed. So at some point during the day, this becomes the task at hand. And I give it my full attention.
Now, I'm confident I'll end up writing more sales letters by the end of the year than I would have if I had set a "realistic" goal.
One thing to remember is that goals can be great motivators. But they can also hold you back.
At this point, I don't need motivation. I'm committed to becoming a better copywriter.
What I need is to keep improving.
So I'm just focusing on the task at hand, down to the smallest detail, and sticking to my routines. If I stay consistent, the results will take care of themselves.
Oh, and one more reason why not setting goals can help …
It's easier to regain momentum if you fall off track.
If I had set a goal for how many sales letters I was going to write this year, it would be easy to get discouraged if I were to fall off pace.
But with no goals to meet, I can recover by going right back to the detail in front of me, and doing it right.
Now, by the end of the year, will I end up liking this approach better than my old obsessive goal-setting habits?
Honestly, I'm not sure.
But so far, I'm more motivated and less stressed about work than ever — and my productivity has actually increased! So I'm committed to this strategy at least until the end of the year, when I can fully evaluate it.
What's your approach to goal-setting? Did you set goals at the start of the year? Are you interested in giving this approach a try? Share your answers in the comments below.

The Accelerated Program for Six-Figure Copywriting
Turn the ability to write a simple sales letter into a successful freelance career. Find out how you can make a six-figure income working from anywhere you want as a direct response copywriter. Learn More »

Published: March 29, 2018