While 99% of Writers Are Missing Out on This Opportunity, the
Other 1% Are Getting Rich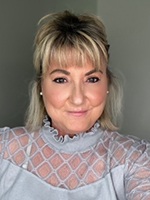 The world's first daredevil
Are you efficient at making money?
1% of writers are earning huge fees
A few hours equals a few hundred bucks
He'll get you started
Maybe we should call him the world's first daredevil.
In elementary school, most of us were taught that Ben Franklin discovered electricity by flying a kite in the middle of a thunderstorm with a key attached to the string.
When lightning struck, the electricity traveled to the key and the charge was collected in a Leyden jar.
How the events actually unfolded that day have been debated for years. In truth, some scientists have concluded that Ben never did the experiment, but simply wrote about it.
Ben was more than a person interested in electricity. As you probably know, he was also a writer. He is famous for writing "Poor Richard's Almanac." But his writing career began when he worked as an apprentice in his brother James' printing office. His first set of published articles were the "grubstreet" ballads. Soon after that, he submitted several more articles but under the pen name, Silence Dogood.
We also know Ben as one of the Founding Fathers of our country, signing his name to the Declaration of Independence.
He's also often cited as the originator of the famous quote "time is money." And just as scientists debate whether he flew that kite in the storm, some literary experts say the phrase first showed up years earlier in an article in The Free Thinker periodical, published in 1719.
But whether Ben coined that phrase doesn't matter because it's the idea that is important, especially as it applies to running a business.
Business owners use several different metrics to determine the health of their business, including gross profit percentage, return on assets, cash turnover, liquidity ratio, Return on Investment (ROI), and a bunch more.
There's one calculation they use to determine how efficient they are at making money, the Efficiency Ratio. Or in simple terms, it's a way to calculate how much you get out in relation to what you put in.
So what does this have to do with you, Dear Copywriter? If you spend an enormous amount of your time writing (what you put in) but aren't earning a small fortune in writing fees (what you get out), you probably need to make some adjustments in your writing career.
In fact, maybe it's time to become a bit of a daredevil yourself and switch to a niche where you earn a lot of money in the least amount of time. One niche that scores well in efficiency is writing emails.
Unfortunately, it's a niche that 99% of copywriters know little about. But the ones who do it are earning huge fees, enough to generate a six-figure annual income.
You see, unlike writing long-form direct sales letters, sales emails are short, usually one or two pages. And because of that, you can usually knock out an email in one afternoon. Get really good at writing emails, and you can probably write an email in 30 minutes or an hour.
Almost every company you can think of uses email these days. The Relevancy Research Group recently reported that email marketing grew a company's bottom line 20% last year. Another firm, GetResponse says the ROI from emails is higher than most other forms of marketing, including social media.
Company emails can be content-based or sales-oriented, or some combination of the two. Whatever form they take, they have something in common: use of persuasion.
Even if you are asked to write a content-based email, the end goal is to get the person reading that email to take some kind of action. Maybe it's to sign up to receive a free e-letter. Or maybe it's to click through to watch a webinar. Or maybe it's simply to provide useful information, which helps the person reading it feel more comfortable making their buying decision.
Email writing is almost tailor-made for copywriters. That's because many of the elements used in long-form letters also apply to writing emails. For instance, you have to do research, come up with a compelling subject line, write engaging body copy, and finish with a strong call-to-action.
As for compensation? Well, that's where that efficiency ratio comes in to play. Because once you know how to write emails, you can produce them quickly. And you get paid handsomely, too.
Email writing expert Jay White says he charges his clients about $500 per email. And he recommends that his clients have at least 7 emails in a sequence sent to customers.
It might take him two mornings, writing about two emails per hour, to get the job done — with a round of golf in the afternoons. That's $3,500 in just two days … or up to $1,000 for every hour spent writing copy. (Jay shares more insights and tips here.)
Writing emails is one of those "rinse and repeat" writing opportunities. Because imagine what your annual income would be if you did that same thing for multiple clients.
Now you can see how your annual income could easily reach six-figures.
Look, here's the bottom line. Someone has to write those emails. So why not get the most money out of your time and learn to write in-demand emails?

The Professional Writers' Alliance
At last, a professional organization that caters to the needs of direct-response industry writers. Find out how membership can change the course of your career. Learn More »

Published: April 16, 2018