Bringing in Copywriting
Jobs Like Clockwork

AWAI Member Creates System for Landing High Paying Copywriting Jobs that Turn Into Retainer Contracts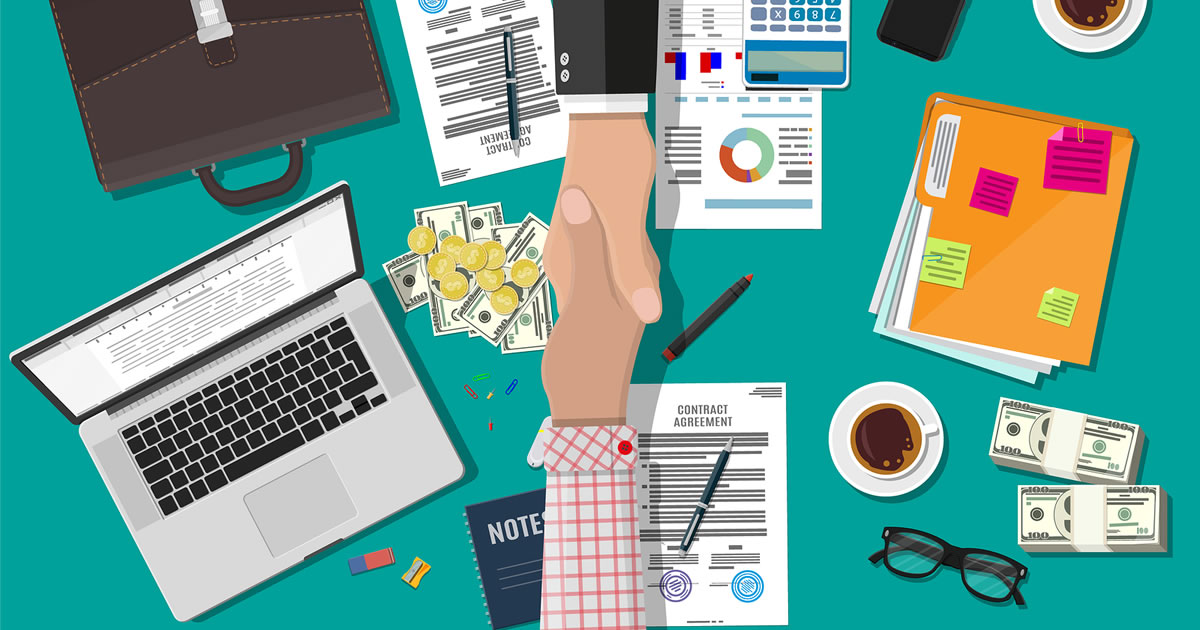 These days Sandy Templeton has a full plate of clients. In fact, he has so many offers coming in that he contracts out to other freelancers. Even when he does, he still makes 30% of the fee for all those copywriting jobs.
All in all, these days he has at least $5,000 worth of retainer contracts going every month. And he only works three days a week. He refers to it as his "four-day weekend."
Now that's the writer's life.
For Infinity Program member Sandy, copywriting is a welcome respite from his long and grueling corporate career as an engineer designing electronic chips, systems, and software. But he did draw inspiration from this background to create his self-marketing system.
Sandy leverages the power and reach of freelance copywriting job sites like Upwork, as well as social networks like LinkedIn, to reach potential clients as both an engineering designer and copywriter. And not just any clients — only those ready to pay expert rates for long-term projects.
Sounds pretty standard so far. But it's what Sandy tells these potential clients that makes the difference. He starts by asking some key questions of himself (or the writers he hires) before engaging with the client.
As Sandy explains:
"Does my personal background allow me to dive deeper and couple my competence to the client's personnel needs?
"Is there an ongoing need for my services based on existing competence?
"Does my work experience allow me to add an expert eye to content writing, ad copy or long sales copy?
"Do I have knowledge, personal experience, or close family experience of a major American/European (pick a country) illness, lifestyle, condition, political viewpoint, sport, musical instrument, etc. (this list never, ever ends … ) The point is there is an infinite number of writing opportunities based on our health, social, educational, cultural, ethnic, linguistic, and political influences.
"If the answer to all of these is yes, or at least positive, I can almost guarantee I will land work with the client.

"My system works so well for qualified writers because we get directly into those core competences, produce measurable results, interact with the existing team, and become indispensable after just a few short exercises."
It's a system that has paid off. In the last several months, he's worked with medical device companies, a wedding photographer, health companies, semiconductor and circuit board design companies, patent attorneys, and much more. And he's worked on web content, SEO, site audits … and other projects.
"I do not need to be an expert in all things. In fact, I land many jobs outside my expertise because of inspiration derived from AWAI courses, emails, and the many stories you tell of nervous, soon to be master copywriters, ad gurus, and content experts starting their own careers. Apparently we all start at zero and build upwards. Who knew?" says Sandy.
He loves his work. But, of course, the freedom of the writer's life allows him plenty of time for fun too, often in the great outdoors. He's built a sauna, kayaks and hikes often, and spends time with family.

Creating Email Newsletters For Professional Service Firms
Imagine enjoying the writer's life — the freedom, the pay, the satisfaction of helping businesses — while writing short, fun content. Discover a little-known-but-extremely-profitable writing niche. Learn More »

Published: April 14, 2018