Building Relationships
to Build Your Success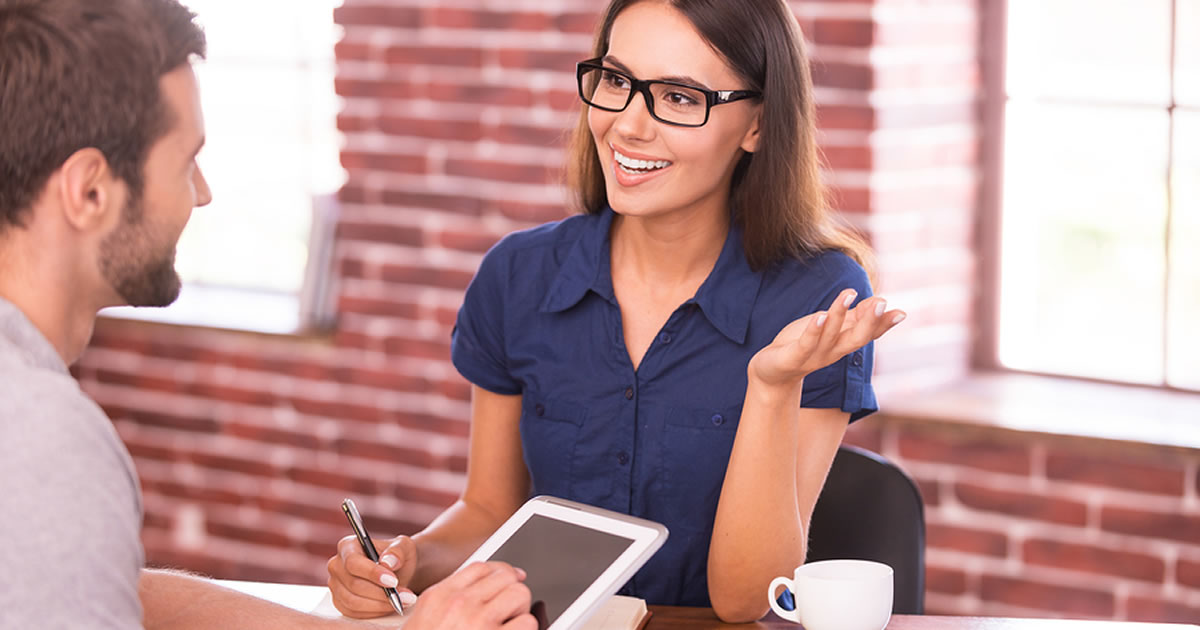 When it comes right down to it, business is all about people.
You don't sell your writing services to a company … you sell them to a person.
If you keep that in mind, you can quickly see how important it is to develop good relationships with your prospects, your clients, people in your network, and even fellow writers. Because, when you have strong relationships, you're more likely to:
Convert a prospect into a client.
Get repeat business from existing clients.
Receive referrals from people in your network.
Get support from writers just like you.
Building relationships comes naturally to most people in everyday life … but ask them to do that in business, and suddenly it gets difficult. Or, rather, we make it difficult.
It doesn't have to be that way. Just follow these three steps to build deeper professional relationships and strengthen your business as a result.
Three Steps to Build Client Loyalty, Plus One More Step to Help Your Client Do the Same
1. Introduce yourself.
The first step in forming a relationship with anyone is making an introduction.
When I was starting a new sales territory, I had to find the customers. I knew my niche — it was any company with a scientific testing laboratory. That could be anything from a hospital lab to a food production quality control lab, to a wastewater treatment plant lab.
I started out making cold calls to every business I could find that fit that criteria. During the call, I would tell them about the company I worked for and offer to be their supplier.
I set a goal to talk to at least eight lab directors per day, five days a week.
The more people I introduced myself to, the more opportunities I had to follow up, and the better my odds were of closing a deal.
How can you apply this to your own business?
When Joshua Boswell was starting out as a copywriter, he got a list of technology companies and made telephone calls. To overcome the fear of cold calling, he made a game of it. He would start at 8:00 a.m. and make phone calls until he'd talked to 20 live people. He tried to have that list completed by noon (within four hours). As a reward for his accomplishment — doing the hard and scary work of making cold calls — he'd go for a walk with one of his children.
Now, you don't have to introduce yourself over the phone. You can do this in person at networking events or through email or LinkedIn. However you do it, you can make the process easier by being prepared.
First, know how you'll introduce yourself. Make up a short dialogue to tell them who you are, why you're introducing yourself, what you do, and who you do it for.
Next, be ready to tell them how you might help them. If possible — and it's usually possible — do a little preliminary research on the company. Check out their website. Find out what they do and put together an idea or two for how your services might apply to them — but hold onto that information until you …
Ask them about their goals, plans, and challenges. Find out if they use the types of writing you can provide and then share your ideas about how you might help them. Emphasize your skills in helping them grow their business.
2. The next time you see them, message them, or email them … bring them a gift.
An introduction does not a relationship make. You need to nurture your new connection. An appropriate and relevant gift is the perfect way to do that.
So, send them a report … or even better, something tailor-made just for them:
Research their website and write a mini white paper about what you've learned.
Tell them something they can do for themselves to improve their sales.
Make them chuckle. People respond to good humor. If there is usually something funny in your emails, they'll look forward to reading them, and that will increase your open rate.
3. Set up a schedule to contact them regularly.
You introduced yourself. You've made an impression. Don't let your hard work go to waste. Take steps to connect regularly.
You have lots of options to do this, but one thing is key: Keep track. Set up a schedule and spend some time each day reaching out.
Aim to touch base with every prospect at least once a month and every person in your professional network at least once a quarter. For your prospects, send a brief email just to let them know you're thinking about their needs. For your network, drop them a line to ask how they're doing and what they're up to. Keeping the lines of communication open means you'll be top of mind when opportunities come up.
For regular clients, stay in touch more frequently. Send them ideas, share interesting information you've found, or just say hello. Be ready to answer their questions.
Bonus Tip: Apply this as a service for your client.
Use these same techniques — in a more automated way — to help your client build relationships with their customers. Offer to write a blog, help with social media, or write an e-newsletter.
You'll get paid for your writing, and your client will get more business. Everybody wins.
Start thinking of your clients in terms of relationships. Make an introduction, follow up, and then stay in regular contact. Make it worth their while. When you do this, you'll find business coming your way naturally … and even better, you'll really enjoy working with the people who become your clients.
This article, Building Relationships with Clients and Prospects was originally published by Wealthy Web Writer.

The Accelerated Program for Six-Figure Copywriting
Turn the ability to write a simple sales letter into a successful freelance career. Find out how you can make a six-figure income working from anywhere you want as a direct response copywriter. Learn More »

Published: April 18, 2018