Find Out Why Clients Love
Brad Dunse's Emails
Songwriter and Copywriter Builds a
Business with Email Copywriting Jobs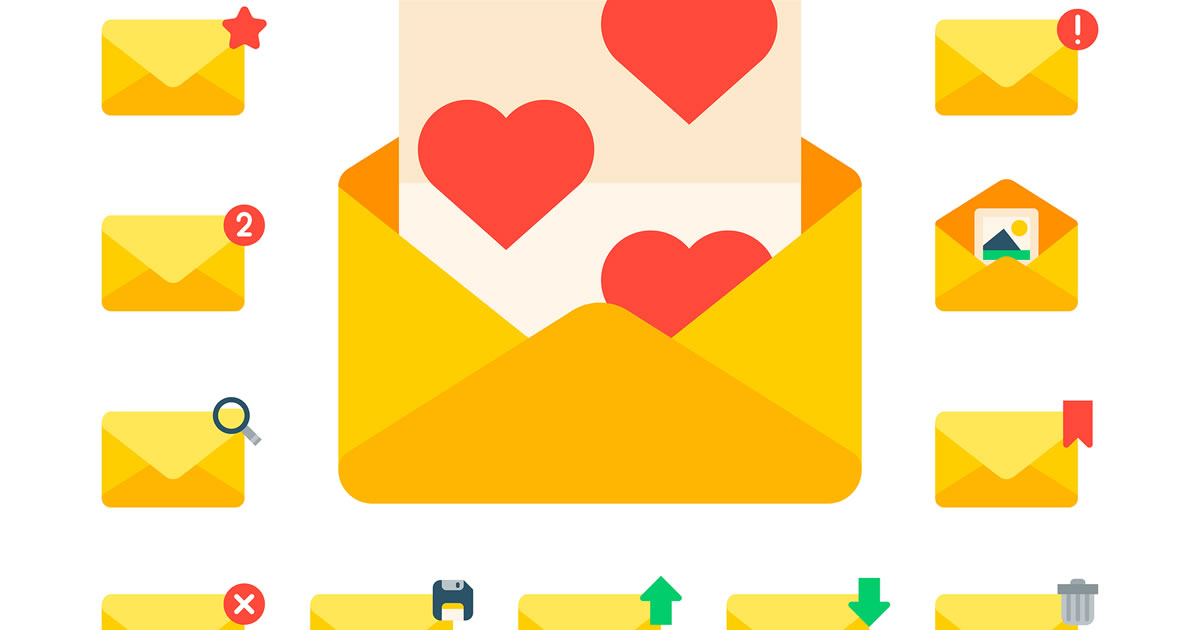 Brad Dunse likes writing emails. And it's no wonder. As a part-time copywriter he does a lot of work in this niche … and his clients keep coming back for more.
This AWAI member (find his freelance website here: www.braddunse.com) learned the tricks of the trade in Jay White's Email Copy Made Easy program.
"Going through his program is like you're just chatting over coffee at the kitchen table, while knowledge and experience pours from him," says Brad. "I've used Jay's e-mail methods in my own e-mail campaigns as well as for others. It's just so natural, and yet there is a smart skeletal structure underneath it all."
As a performing songwriter Brad has been naturally drawn to taking on copywriting jobs from music industry clients.
"I did e-mails for a software company to promote a scanner technology as well an on-line portal service they offered. Unfortunately I wasn't able to get the feedback from them as to the success. They hired me to do other work afterwards, so I assume the e-mails were successful. I've also written autoresponders for a songwriting organization based in Minneapolis. I also used many of Jay's techniques to write a five-year column for a songwriting e-zine. It wasn't email but many of Jay's techniques are in it," says Brad.


Brad Dunse

"Lately, I've been working with a Nashville music-based organization. At this point the partners are considering the information we've talked about in our meeting, plus the site audit quote I'd given them.

"I'm also excited about a new product of my own I'm in the early stages of producing. I can't get too much into it just yet, but I truly feel it hits Gary Halbert's idea of a 'starving market.' This will keep me busy for a little while."
Brad has even written his own email newsletter about songwriting to get his name out there.
"It had various tips on songwriting, evaluations of known songs, exercises, and writing prompts. It was a paid membership access on my web site. I pitched the newsletter to members of my e-mail list using various methods Jay taught in the E-mail Made Easy course," says Brad.

"The e-mails often told a life event or fun story which was transitioned to one of the songwriting points or principles included in that month's newsletter. I'd regularly get a 50% or higher open rate."
For Brad, copywriting will allow him to leave his stressful food service business.
"I want control over my life. There is nothing like ultimate control as a copywriter. To me it's like a cowboy on his horse living life in his terms. With my current day business, I still have to answer to certain entities. The costs of goods sold are out of my control as equipment breakdowns, customer issues, etc. are all taking my time. I don't like that and plan to make it history as soon as possible."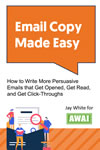 Email Copy Made Easy: How to Write More Persuasive Emails that Get Opened, Get Read, and Get Click-Throughs
Learn to write emails that drive people to take action, and take advantage of the fastest way to make a living as a writer. Learn More »

Published: April 15, 2018