Why the "Get Clients First"
Approach Will Increase Your Copywriting Income
By Sandy Franks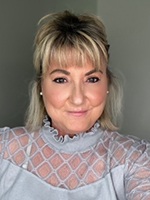 Little-by-little, he built a six-figure writing business
Got to get paid, otherwise it doesn't matter
The Ready, Fire, Aim approach
Joshua Boswell's three steps to overcome fear
Get your own team of business-building experts
One of my favorite people to talk with on the subject of building a freelance writing business is Joshua Boswell. You probably recognize his name from AWAI's annual Bootcamp or his Launch Your Writer's Life in a Day Tour.
And if you know his name, you're probably familiar with his story too. He was in debt to the tune of $200,000 with no regular income. And he had a large family to feed, house, and clothe. (He now has 11 children.)
Being in that kind of desperate of a situation, he turned to copywriting as a way to generate money. His success didn't happen overnight as most "A-list" copywriters careers don't. Instead, little-by-little over the next 11 months, he built his freelance writing business to the point where he was making six-figures a year.
Now, he could have kept on going, focused solely on his own success, but he did something remarkable. He started working with up-and-coming copywriters, teaching them how to do the exact thing he accomplished in his freelance career. (You can get access to Joshua and a team of business-building experts here.)
While his methods work, there is one thing in particular that captures my attention: His "get clients first" approach.
For Joshua, the first critical step in building a freelance writing business is getting clients. Now, Dear Copywriter, please don't get me wrong. I'm not saying you shouldn't be a good copywriter.
What I am saying is you don't have to worry so much about fine-tuning your writing skills when getting started out as much as you have to concentrate on getting that first client.
I like this kind of thinking because it leans toward being a contrarian. You see, most business-building experts would tell you to make sure your writing skills are perfect before even thinking about finding clients. After all, clients want great writers and how could you compete if you aren't on the same level?
True, you do need to continually refine your writing skills. But as a freelance writer, you are building a business. In other words, you have to make money or else you won't have a business.
It reminds me of the way my former employer, Agora, Inc. operated when launching brand-new products such as a monthly newsletter.
For instance, first we did research to see if there was a worthwhile market. By this I mean, was the target audience big enough to support a newsletter?
If it looked like that were the case, then the next thing we did was mail a test promotion to that market to see how many responses (orders) we'd get.
And if that worked as we expected, we'd roll out, or continue to mail that promotion.
Did you notice that in each of these steps, I didn't mention the product? The reason why we didn't focus on the product right away is because it was more important to know if there was a sustainable market for the product.
If so, then we knew we could perfect the product by hiring good writers. And if not? Well, why bother paying writers if there is no interest in what they are writing about?
It's the same philosophy that AWAI Co-Founder Mark Ford sums up nicely with three words: Ready, Fire, Aim. Ready is research and preparation. Fire is getting actual results. And Aim is perfecting as you go along.
I know it's counterintuitive to think about building your business in this way. And it may even be a little bit scary too. But it's worth trying because once you get your first paying client, everything after that feels so much less intimidating.
Getting a paying client is the biggest confidence boost you can give yourself. And when you have confidence, you can do anything.
Editor's Note: Get your own team of business-building experts. Don't forget to check out the business-building team of experts AWAI has put together. Joshua is one of the seven experts who will show you how to get your business up and running, including ways to find that first paying client. You'll have their help and feedback in building a solid foundation for your freelance business, including building a LinkedIn profile that will attract clients, creating a winning marketing message, and landing clients who pay you professional fees. Find out the details here.

The Professional Writers' Alliance
At last, a professional organization that caters to the needs of direct-response industry writers. Find out how membership can change the course of your career. Learn More »

Published: April 9, 2018